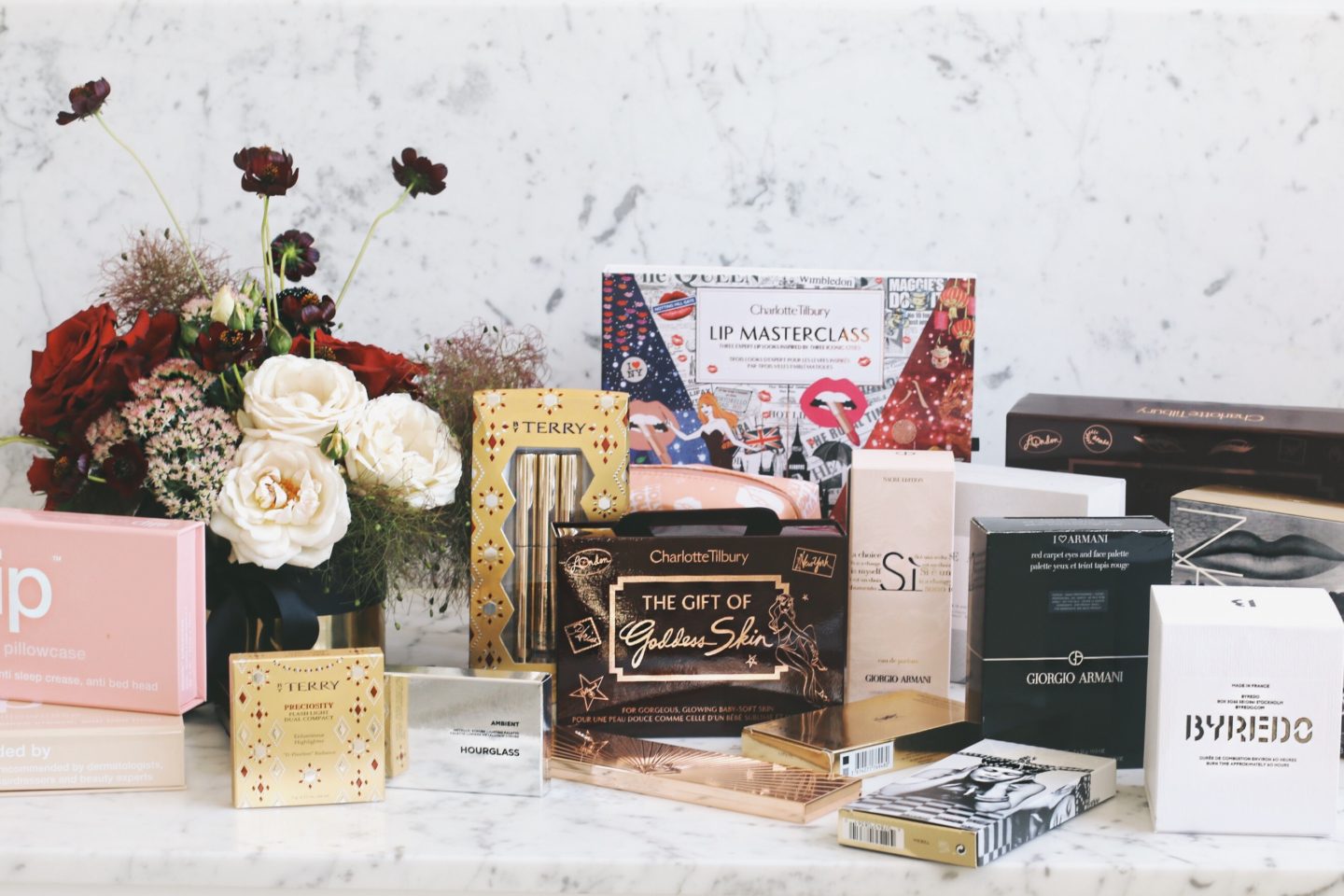 This is the gift guide you pull from if you need to really impress someone. This is also the gift guide you forward to anyone who should be trying to impress you.
If you've not read parts 1 and 2 of my 2017 Christmas Beauty Gift Guides, I've put this together as I feel that there's a gap for gift guides that tell you more than just the name and price of an item and show you a stock image. When I'm looking at a gift guide, I want to know precisely what I'm spending my money on, why it would make an excellent gift, and that the author has actually held the product in their hands (stock imagery, to me, suggests otherwise). Do not show me a perfume and not tell me what it smells like. I've divided these up into price categories as I think most people enter into their gift shopping knowing how much they want to spend and not wanting to waste time scrolling through a gift guide that may not suit their needs. I have only included products from brands I use and enjoy, and none of this content has been sponsored.
The gifts in this guide start at $75 which may not seem particularly luxurious, however it's important to remember that $75 goes a long way when it comes to beauty (fashion, not so much).
You can read my Stocking Fillers Beauty Gift Guide here, and you can read my $40 – $75 Beauty Gift Guide here.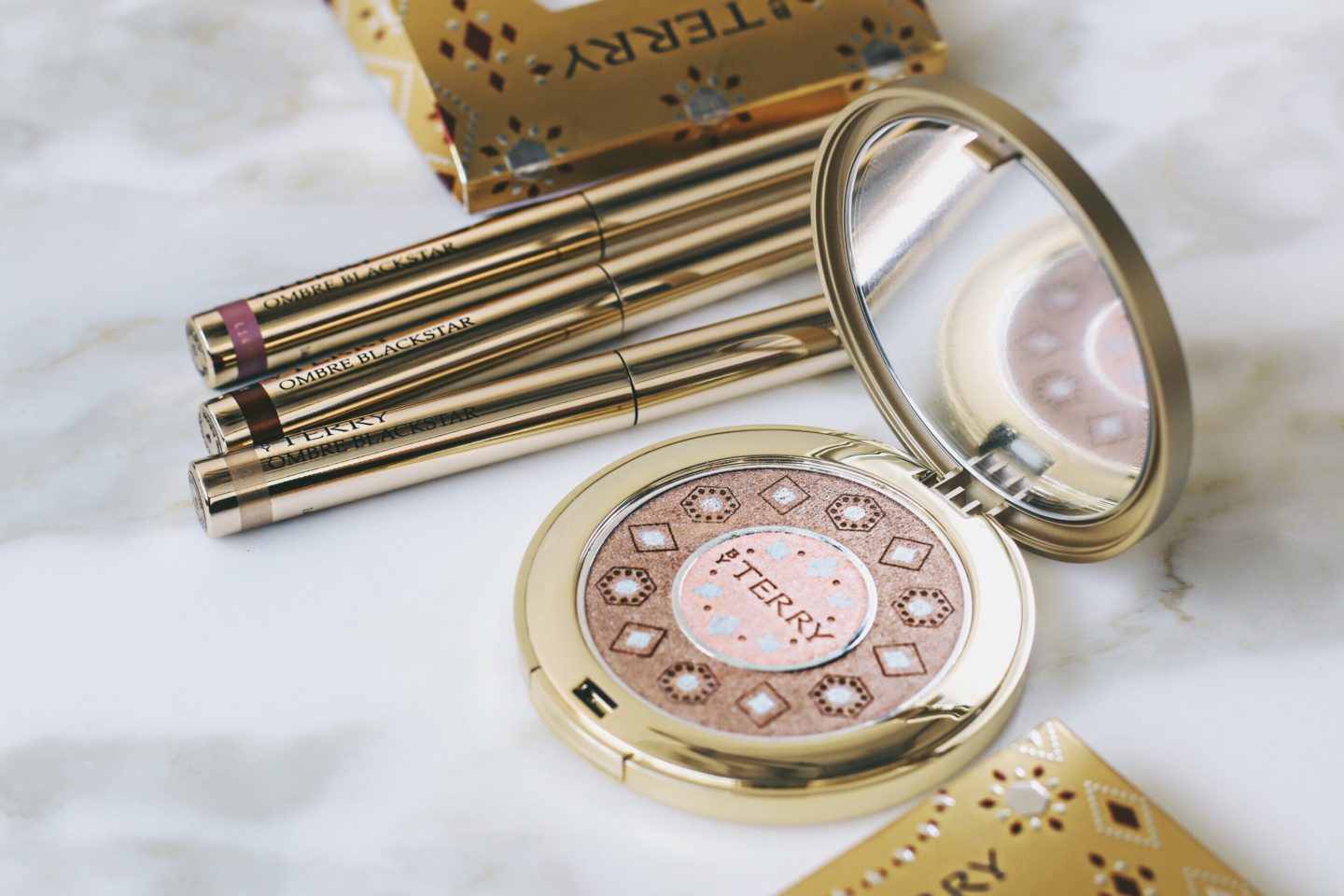 By Terry Ombre Blackstars are amongst my favourite products year 'round as they make it so easy to do your eye makeup beautifully with minimal effort. For the Holiday season, By Terry have released a limited edition set of three of their best selling Ombre Blackstars- Blonde Opal, Bronze Moon and Misty Rock. I have all three of these shades already and they are so easy to wear and you can create a multitude of looks with them. This is the perfect gift for pretty much anyone, as they're essentially eyeshadows in crayon form so you can quite literally scribble them on and blend out with your finger. Foolproof. They're definitely sparkly but not ostentatiously so- definitely more shimmer than glitter.
Shop here: By Terry Preciosity Ombre Blackstar Set, $140
I hate the idea of saving beautiful products for special occasions for two reasons. Firstly, cosmetics have a use by date and if you keep something tucked away for too long you'll forget about it, then find it gathering dust in the back of a drawer well after it's hit that date. Secondly, makeup is supposed to be FUN, and keeping a product in it's packaging is so boring. It's like a collectable Barbie doll. That said, this By Terry limited edition holiday highlighter is so beautiful I almost don't want to use it (but that's why you take photos of things- to immortalise them). Anyone will be enamoured with this powder, but save it for the real beauty junkie in your life as they'll really appreciate it.
Shop here: By Terry Preciosity Flash Light Dual Compact, $97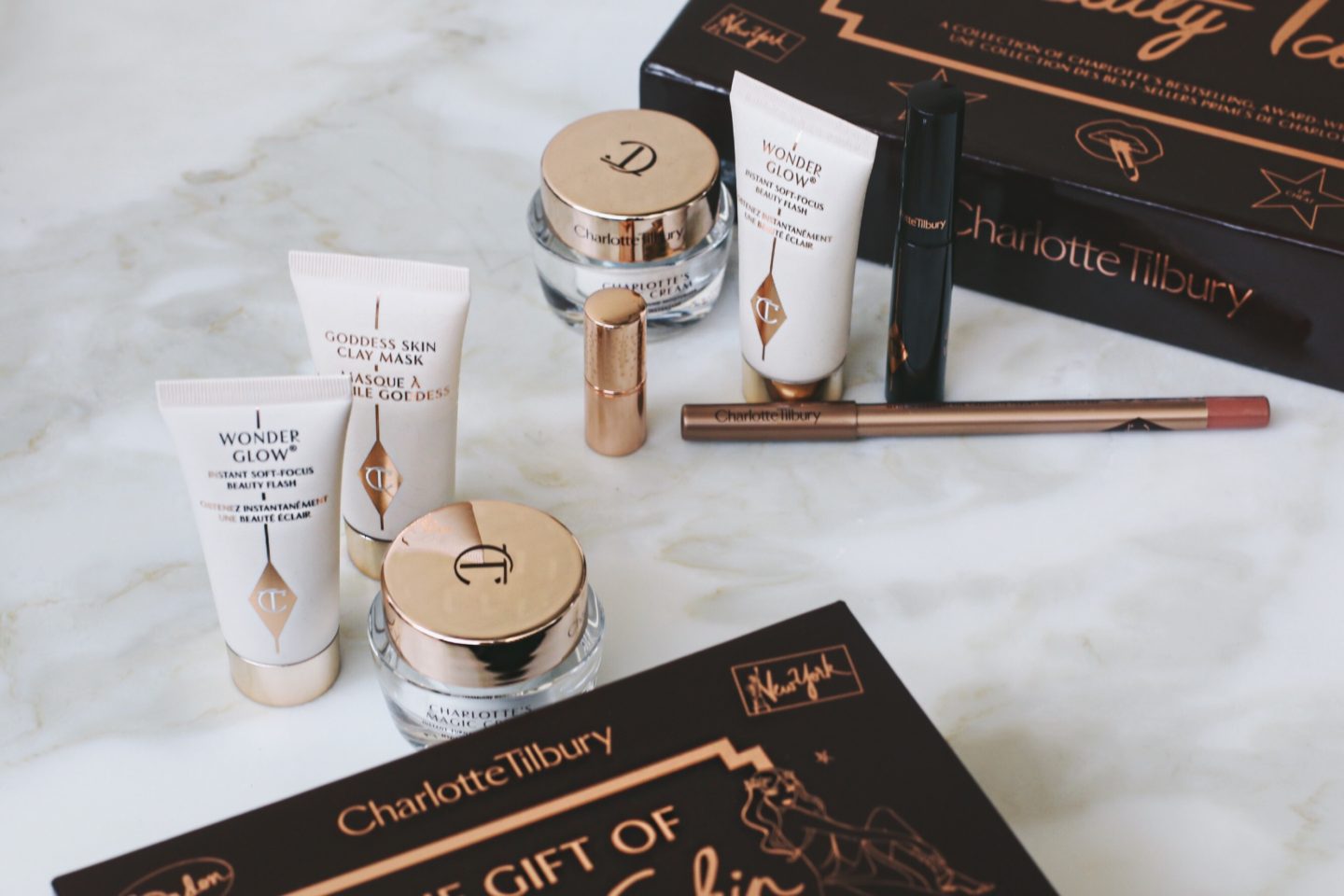 I've made no secret of the fact that Charlotte Tilbury is my favourite makeup brand (most of my makeup is meticulously organised however my CT collection is on display on my dressing table), and her Holiday offering is always stellar.
I received The Gift of Goddess Skin gift set a couple of years ago when I was besotted with my CT makeup but hadn't tried her skincare yet, and I treasured each of the products that came with it and have since purchased the full sizes of all three. This set comes with deluxe travel sizes of her best selling Magic Cream, Wonder Glow and Goddess Skin Clay Mask. I regularly use Magic Cream as a hydrating primer (I used it on a bridal party earlier in the year and they all looked so radiant), Wonder Glow is one of my most reached-for illuminating primers and the Goddess Skin Clay Mask, despite mixed reviews, is my favourite pre-makeup prep mask ahead of special events.
Shop here: Charlotte Tilbury Gift of Goddess Skin Kit, $75
Charlotte's Beauty Icons Gift Set contains travel sizes of four of her best selling products (I should note that they don't just slap "best selling" on any products- these are genuinely her best sellers)- the aforementioned Magic Cream and Wonder Glow, Full Fat Lashes Mascara (I should be honest here- CT mascaras are the only products from her range that I don't love), K.I.S.S.I.N.G. in Penelope Pink which is my favourite nude lipstick, so much so that I have three tubes on the go, plus a full size of her Lip Cheat Lip Liner in Pillow Talk which I hoard like I do with the lippie.
Shop here: Charlotte Tilbury Charlotte's Beauty Icons Gift Set, $110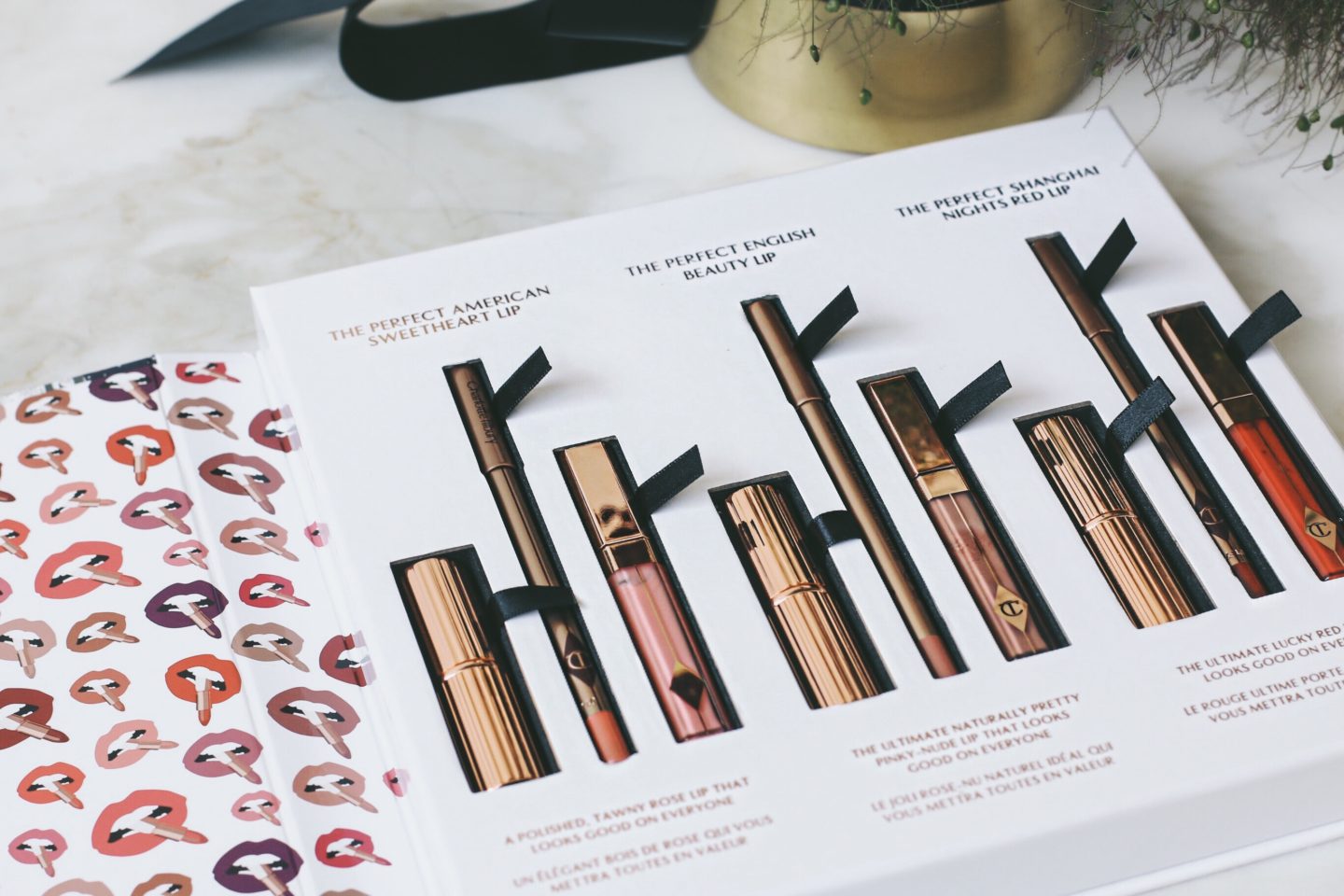 I've kept this set for myself because I'm greedy and it is incredible. Charlotte Tilbury makes my favourite lipstick formulas in some of the most beautiful colours I've seen, and this set does not disappoint. Charlotte's Lip Masterclass contains three lipsticks, liners and glosses to create three looks inspired by three cities. I've tried all three looks on myself as the only one of these colours I'd tried previously was my beloved lip liner in Pillow Talk (included here as part of the English Beauty lip) and all three looks are incredible. I'd sworn of lip glosses a long time ago but these formulas have got me back on board.
The price may seem extortionary however it's important to remember that you're getting 9 high end, full sized lip products in here at a $357 value.
Shop here: Charlotte Tilbury Charlotte's Lip Masterclass, $270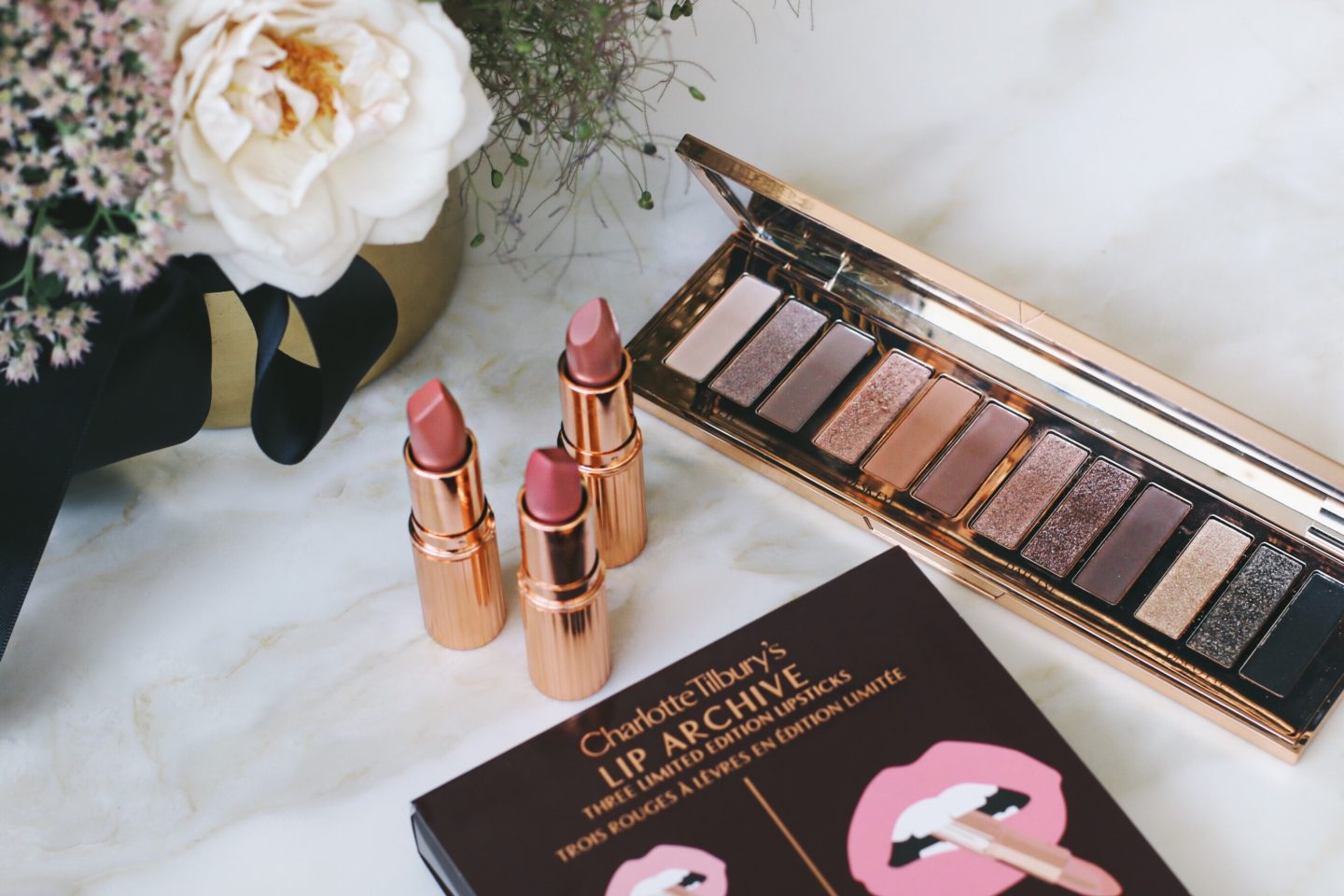 Charlotte's Lip Archive Trio contains three best selling, full size nude/pink lipsticks in shades that were limited edition and are back for an equally limited time due to popular demand, thus the 'Archive' in the name. All three lip colours (Confession, Between The Sheets and Miss Kensington) have exceeded my expectations, which were very high given how many pleas to Charlotte I've read along the lines of "bring this colours back or else).
This is a set of three variations on a nude lipstick, so save this gift for someone who appreciates that no two nude lip colours are the same. Like me.
Shop here: Charlotte Tilbury Lip Archive Trio, $120
I gave a full review of the Charlotte Tilbury Instant Eye Palette on my blog a month or so ago (which you can read here), so I won't go into how fab it is. This palette was released as a limited edition but has been rereleased strictly for the Holiday season because it is heaven.
Shop here: Charlotte Tilbury Instant Eye Palette, $120
I'm still a bit rattled by how beautiful YSL Beauty's Holiday 2017 packaging is following their inclusions in Part 2 of this gift guide. Each festive season, YSL put together a signature Holiday Look which falls in line with their holiday theme (this year is Dazzling Lights) and ties into everything from the campaign imagery to the packaging (hence the fireworks), and you can recreate that look with a limited edition multi-use palette. This year's look is for the party girl- glistening skin, shimmering, rock and roll eyes and a just-bitten pink pout, and the palette contains a pink toned highlighter (which could work as a blush on fair skin), four shimmering eyeshadows and two bold lip colours. Did I mention the packaging? No?
Shop here: YSL Holiday 2017 Dazzling Lights Palette, $105, is available at YSL Beauté counters nationally. 
Similarly, Giorgio Armani Beauty release a limited edition Christmas palette each year and while the packaging is SO different to YSL, it's equally as awe-inspiring. I only really became properly acquainted with Armani beauty this year and I love the way they put their palettes together. Each fashion week season they develop a palette with which you can recreate their runway look, and the same principle applies to their Holiday palette. This year's look is super sexy, with 10 eyeshadows (5 matte and 5 shimmer) ranging from luminous white to translucent black eyeshadows via mulberry, navy and slate, and a second skin compact containing two Luminous Silk Compact Powders and two  Maestro Fusion Cream Foundation so you can pare back your eye look with a silky, matte base.
Shop here: Giorgio Armani Christmas 2017 Palette, $188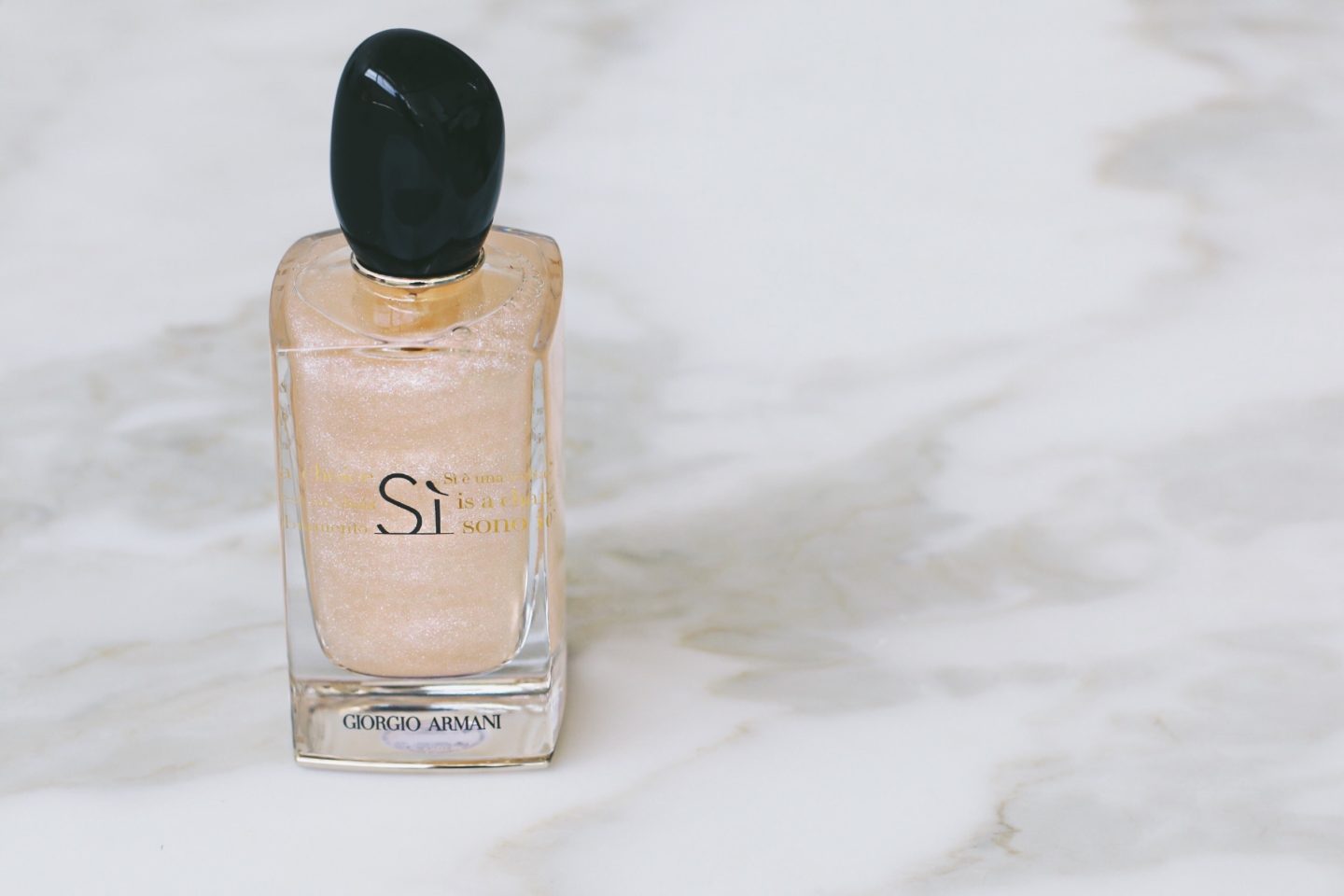 I've mentioned previously that I think full size fragrance can be a risky gift as it's so personal, however I'm making an exception here. For the festive season, Armani have released a limited edition Nacre incarnation of their iconic Giorgio Armani Si Eau De Parfum. The EDP opens on blackcurrant before settling into florals and lingering on vanilla and musk. This holiday edition features a bottle with the Si ethos emblazoned in gold text, and the perfume itself is a champagne shimmer through it which leaves a very subtle sheen on the skin.
I still think you should be wary when gifting fragrance but this is scent is very easy to wear, so if you know the person you're buying for likes berries, vanilla and florals, this is a pretty safe bet. As an example, my mum already wears Si EDP so I've gifted her this because I already know she loves the scent and, much like me, she likes sparkly things.
Shop here: Giorgio Armani Si Nacre Limited Edition, $199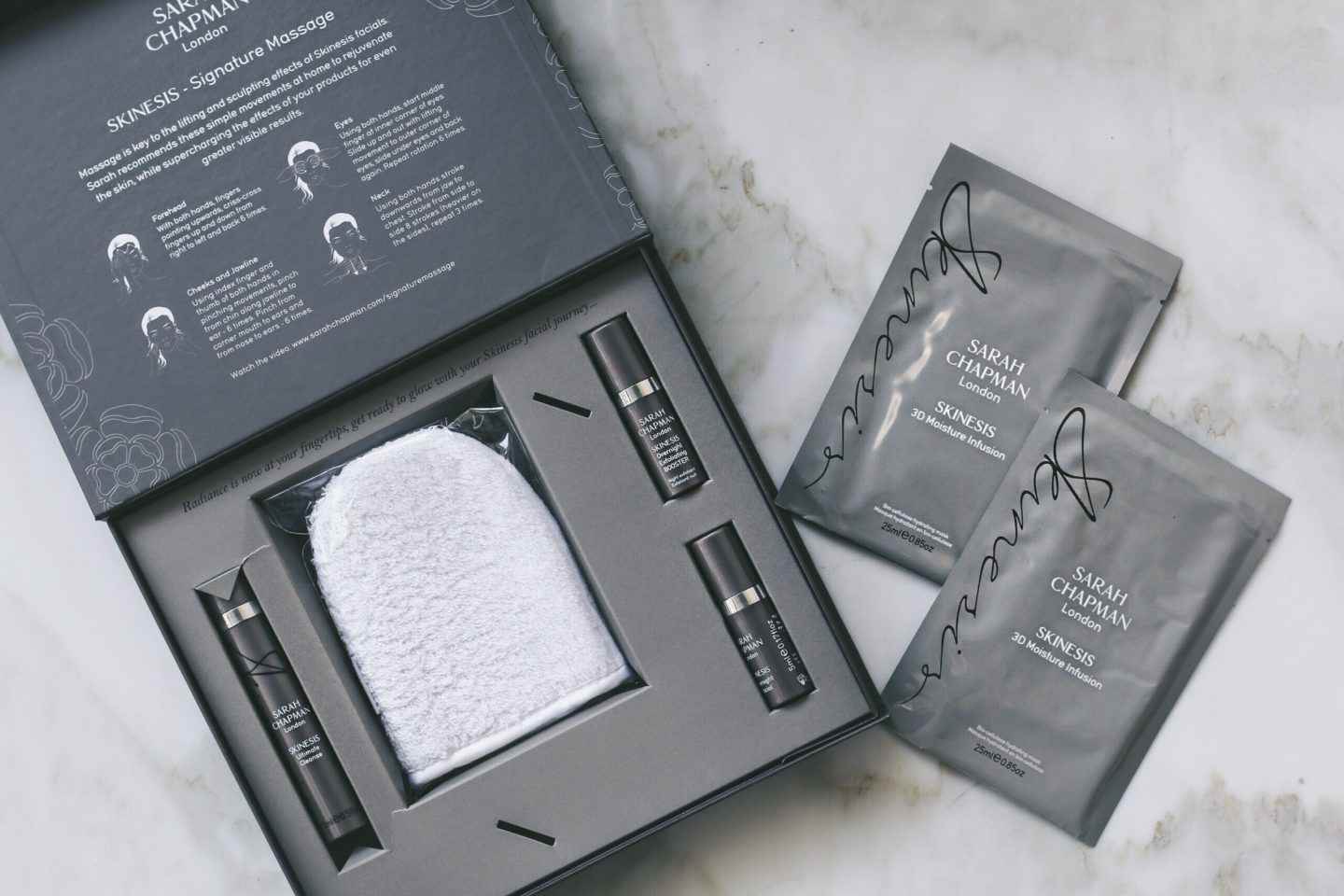 I first started using Sarah Chapman when I bought some Overnight Facial two and a half years ago and I still use it today (obviously it's not the same bottle). Sarah Chapman is an award winning facialist with a cult following and this gift set is about as close as most of us will ever get to a session with her. The Sarah Chapman Sunday Night Facial contains the complete Sarah Chapman Skinesis ritual- a Professional Cleansing Mitt, travel sized Ultimate Cleanse, Overnight Exfoliating Booster and Overnight Facial (my favourite) and two 3D Moisture Infusion Masks. The box also has instructions for the signature Sarah Chapman facial massage which I taught myself two years ago and love to do when I'm finished with a sheet mask and have some serum left over or just with a facial oil. Great gift for anyone who loves high end beauty but doesn't experiment much with makeup.
Shop here: Sarah Chapman Sunday Night Facial, $74.82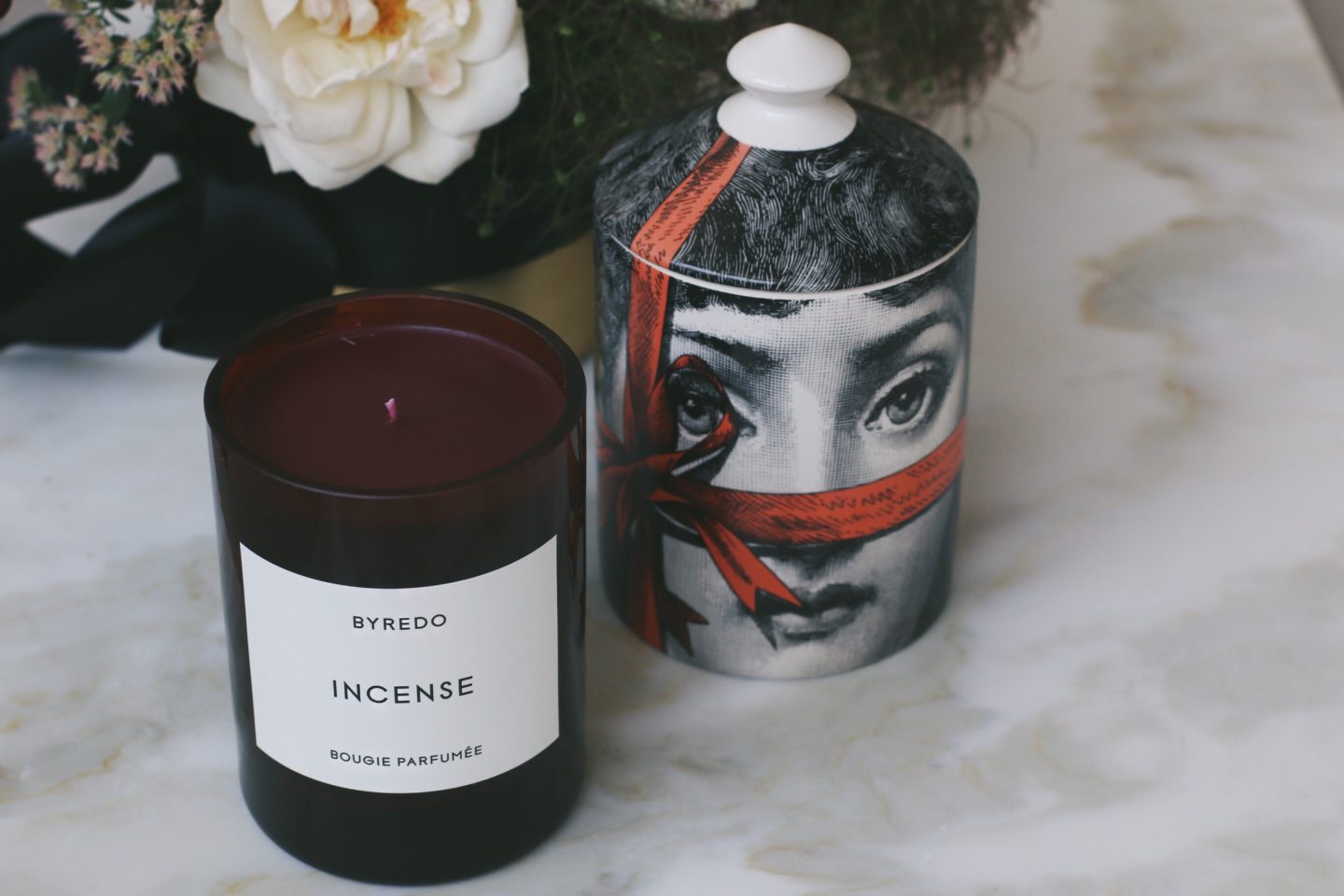 Candles are a no brainer gift and unless you're buying for a fire warden, a beautiful candle will make anyone happy. I like using candles as an example of a sentiment that's made its way into all 3 parts of this gift guide- buy someone a gift that they wouldn't ordinarily buy themself. Most people have candles in their home, but they're reluctant to buy (and to burn) a luxury fragrance. They don't want to burn their own money- let them burn yours instead.
Byredo make some of my all time favourite scents, both personal and for the home, and their candles are so fragrant before you've even lit them. For Holiday 2017 they've released three limited edition candles, my favourite being Incense which smells of incense (you'd hope so), patchouli and amber. The holiday candles are all houses in ruby red glass, so they're very festive.
Shop here: Byredo Saints Incense Limited Edition Candle, $89
I used to look at Fornasetti candles and think to myself "who in their right mind is spending $270 on a candle?" then I received one a few months ago and it dawned on me that NO ONE is buying themselves a $270 candle- they are always, ALWAYS a gift. I get it now. The packaging is a work of art and the fragrances are such high quality. Pictured is the Regalo candle which is actually part of Mecca's 20th birthday collection, however any Fornasetti candle would make an exquisite gift.
Shop here: Fornasetti Regalo Candle, $253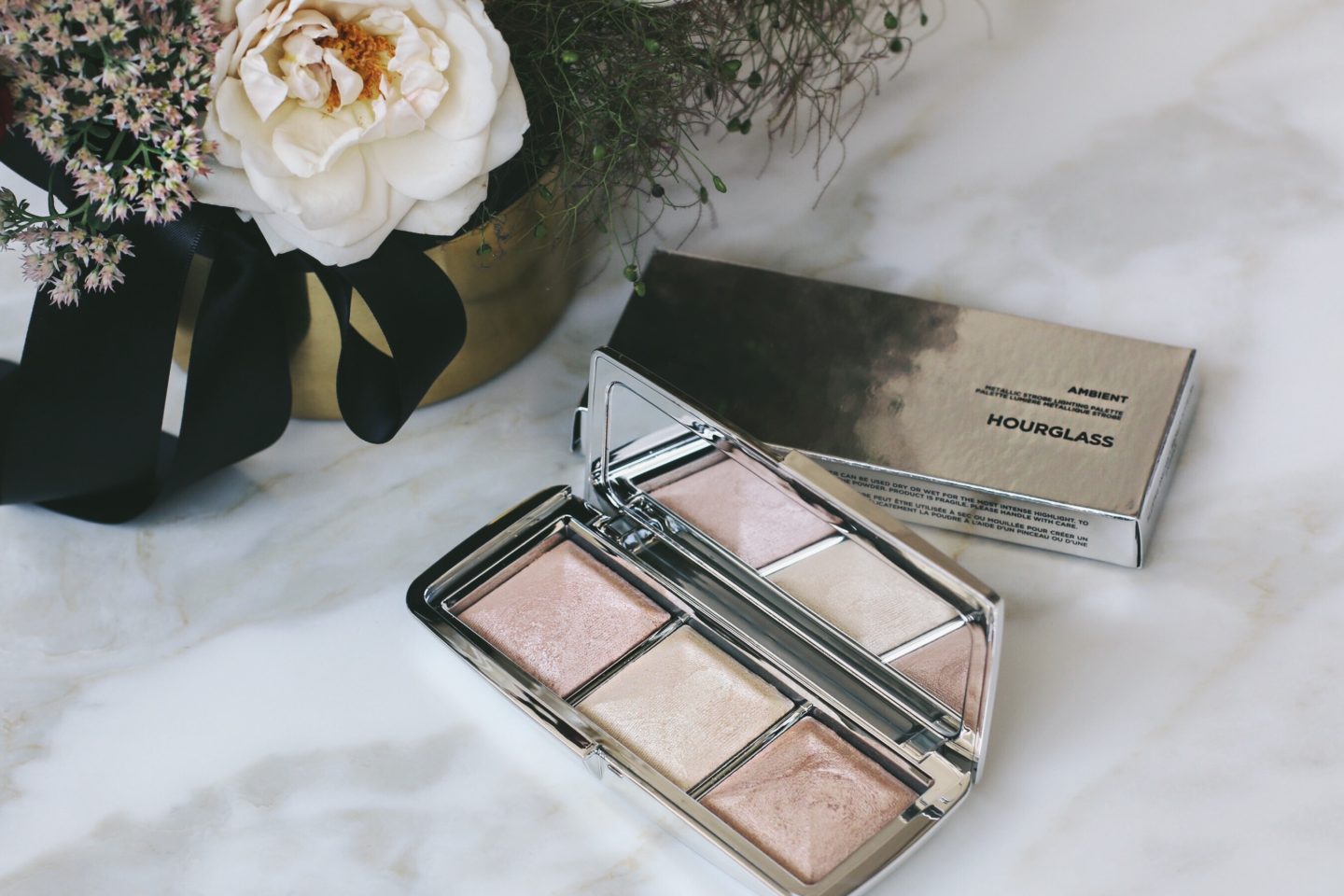 Hourglass are one of those companies who make consistently beautiful makeup year 'round then outdo themselves every festive season. My favourite from their Holiday '17 offering is their Ambient Metallic Strobe Lighting Palette. For those new to Hourglass, all of their powders (from their original setting powders to their blushes and bronzers) are designed to mimic the effect of different flattering light on the skin. These three highlighters (Absolute Strobe Light, Pure Strobe Light, Lucent Strobe Light) range from rose gold through to champagne and more of a frosted bronze and they are intensely pigmented- using the term "metallic" in the name was apt. Perfect gift for anyone who refers to their makeup drawers as a "wardrobe".
Shop here: Hourglass Ambient Metallic Strobe Lighting Palette, $90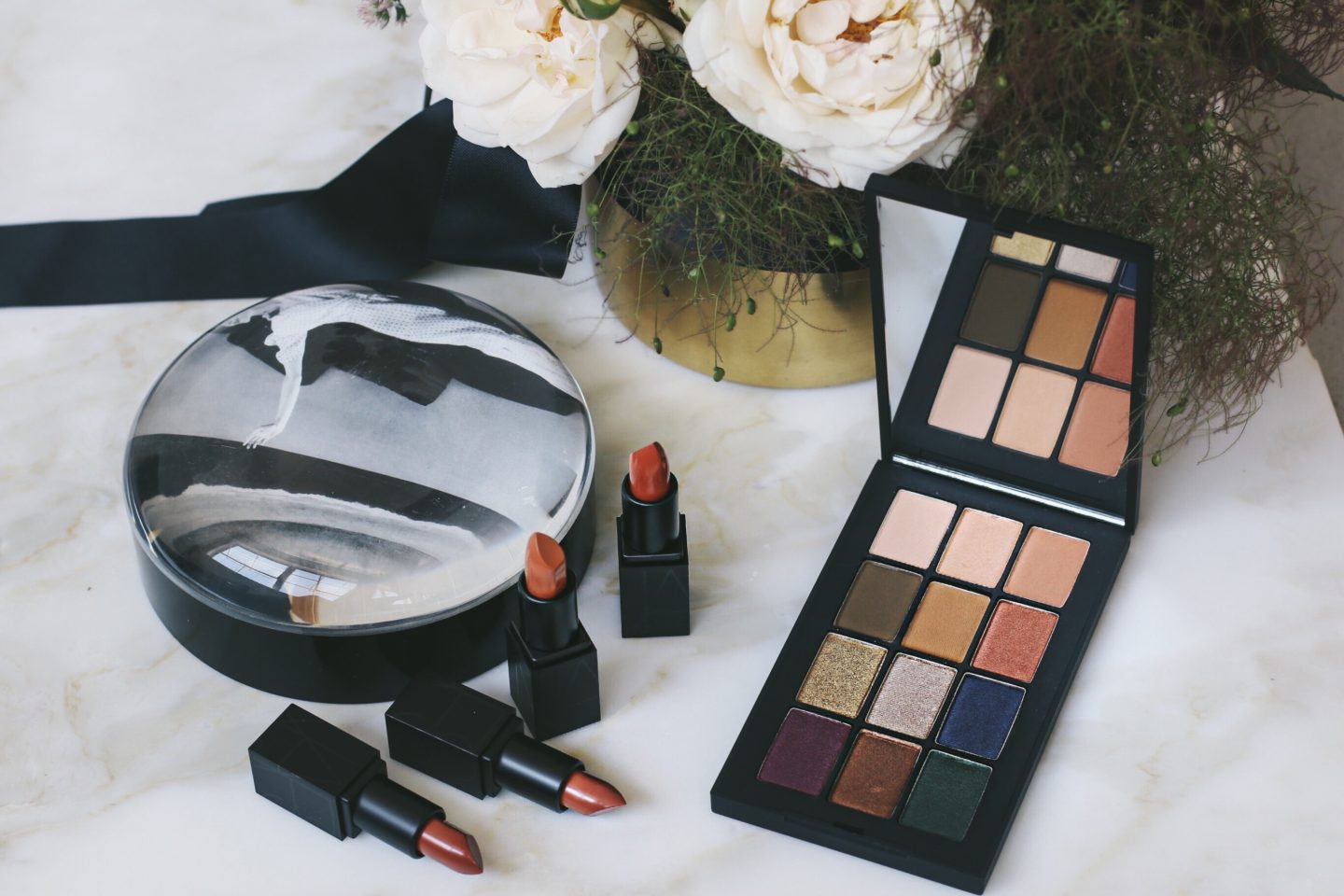 I've sprinkled some Nars x Man Ray Holiday Collection goodness through all 3 gift guides because there are just so many gifting options in this collection. The Les Amoureux Audacious Lipstick Coffret would have made this list purely for the packaging, however the lipsticks inside are amazing so double points. This snow globe looking coffret features some Man Ray artwork inside the lid, giving way to four deluxe travel sized nude Nars Audacious Lipsticks- Includes Ady (Dusty Coral), Arden (Burnt Coral), Barbara (Tan Rose) and Jane (Terracotta Rose). Take the lipsticks in your handbag, keep the packaging as a paperweight. They also do a version of this with vampy reds instead of nudes if that's more your vibe.
Shop here: Nars Les Amoureux Audacious Lip Coffret, $80
This is my favourite item from the entire Man Ray collection so it's fitting and coincidental that I left it until last. The Love Game Eyeshadow Palette contains 12 eyeshadows that appeared a bit too colourful for me on first look, but after some playing I've discovered they're actually all surprisingly wearable and the formulas are beautiful. All 12 of these shadows are brand new and limited edition, and you know nothing gets my heart racing more than an exclusive.
Shop here: Nars Love Game Eyeshadow Palette, $80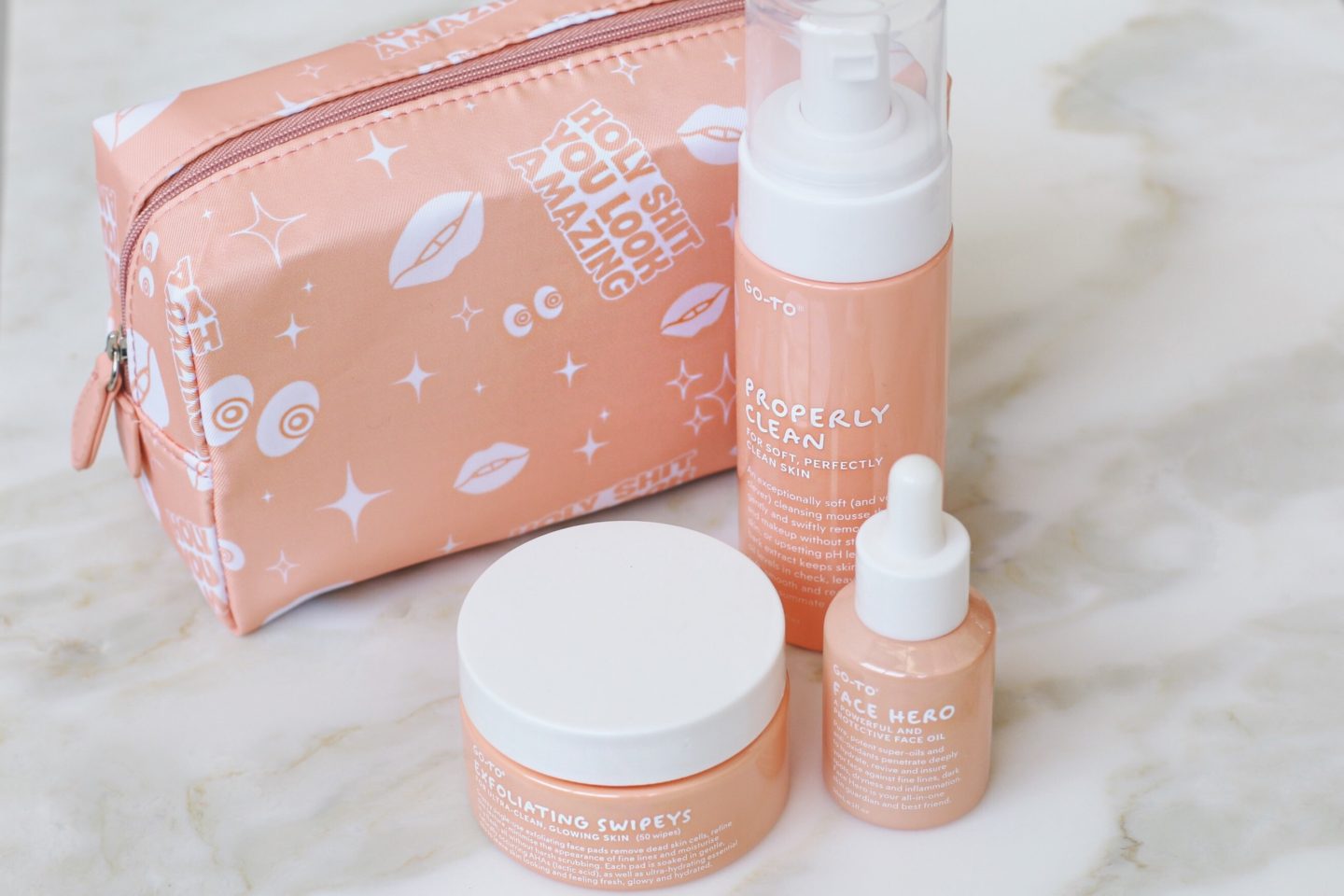 Zoe Foster-Blake is an icon. I recommend Go-To Skincare to everyone because Zoe worked as a beauty editor for so many years so she knows what does and doesn't work, and has only put the "does work" things into her products. Go-To do a tonne of excellent Chrissy gifts, but I'm gifting the Naughty Skin set these holidays as it contains all the tools one needs to sort out skin that is playing up post Christmas binge. Nobody makes it out of the festive season with flawless skin because stress/alcohol/food. Also, it comes in the best toiletry bag I've even seen as it's emblazoned with compliments.
Shop here: Go-To Skincare Naughty Skin Set, $122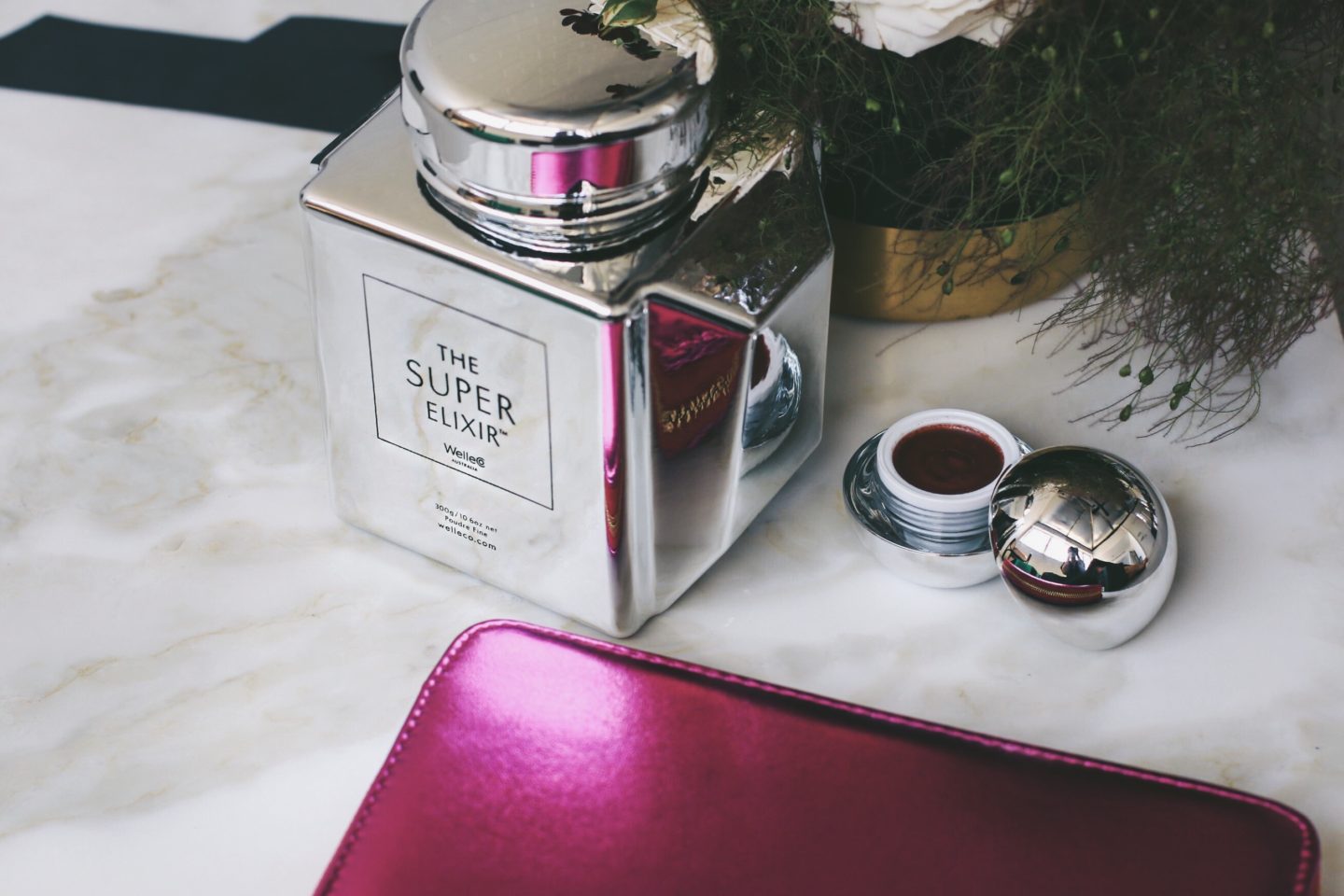 I have two teaspoons of The Super Elixir every single day and I've talked about it in this blog post. This alkalising greens powder makes it so very easy to stay healthy and I find it aids with digestion and energy, and you feel super glam because it's in such a beautiful caddy and also Elle Macpherson is the founder. For the holidays, you can get your Super Elixir fix in the most beautiful silver caddy (you can buy the greens powder in refill sachets so once you're done with this you can refill it), but they've also done one of the most beautiful gift sets I've ever seen. With your limited edition platinum Super Elixir caddy you also get a WelleCo Organic Tinted Lip and Cheek Pot, which I've not tried on the cheeks but have used on the lips a dozen times in the last 3 weeks, AND a very very limited edition WelleCo x Poppy Lissiman metallic wallet (it's hot pink, the inside is green, and it's so fab). The perfect gift for your most fashionable friend.
Shop here: The Super Elixir by WelleCo Limited Edition Deluxe Style Set, $230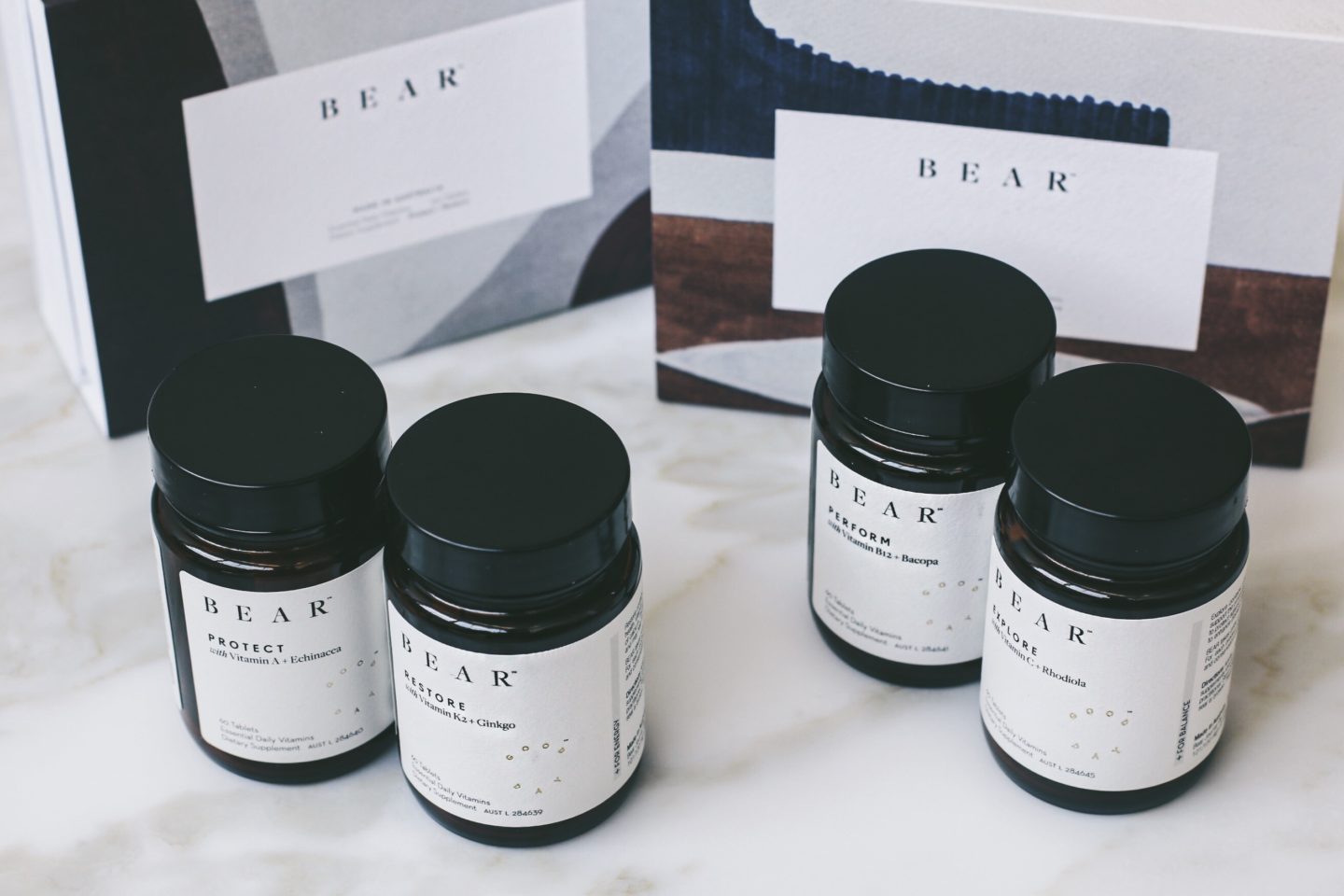 While we are on the subject of holiday health kicks, another of my favourite inner beauty brands has brought out some beautiful holiday sets. I've used BEAR vitamins for 6 months now (and you can read more about my experience here) and they're well and truly part of my daily routine. For Christmas, BEAR have collaborated with artist Hannah Nowlan to create two limited edition High Summer gift boxes, each containing two complementary bottles of BEAR Vitamins. Another beautiful example of a gift that people may not ordinarily purchase for themselves- everyone takes vitamins, but most are reluctant to purchase the luxury option.
Shop here: BEAR High Summer Collection, $160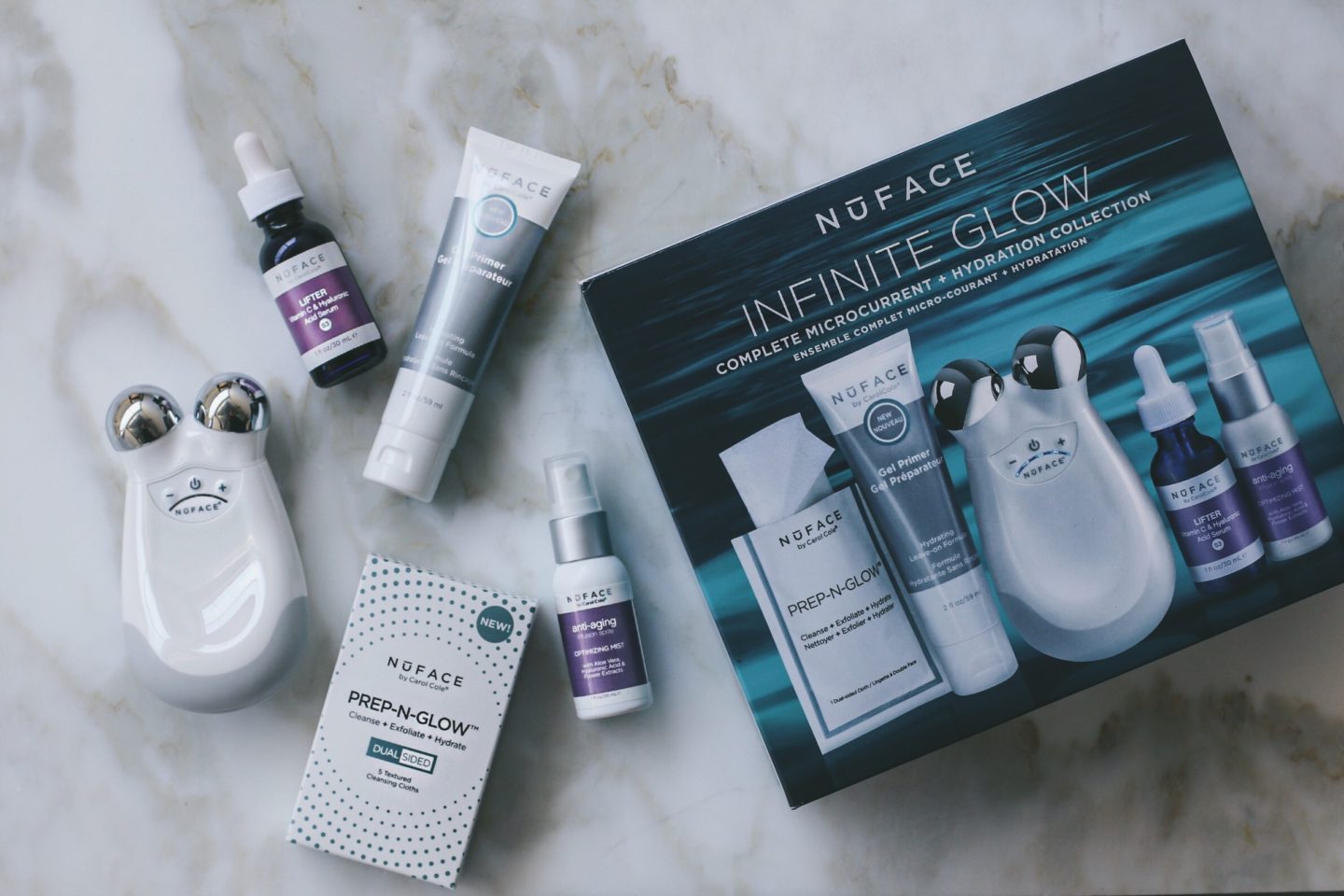 For the sake of transparency I will admit that I've only used my NuFace device a couple of times, but I've heard on all accounts that this machine is a game changer- that's come from sources close to me, and sources named Miranda Kerr when I watched her wedding makeup tutorial. NuFace Trinity is a device that relies on microcurrents to firm the skin and improve facial contouring- essentially a DIY facelift. This set comes with the Trinity device, a pack of Prep-N-Glow Dual Sided Cloths (which I actually have used multiple times in the past and really love), Hydrating Gel Primer, Optimising Mist and Lifter Serum. The device itself ordinarily costs $477, but this entire set costs the same amount with so many extra nice things. Buy this for someone you know well and who loves skincare so they won't take it to mean you think they need a facelift.
Shop here: NuFace Infinite Glow Complete Collection, $477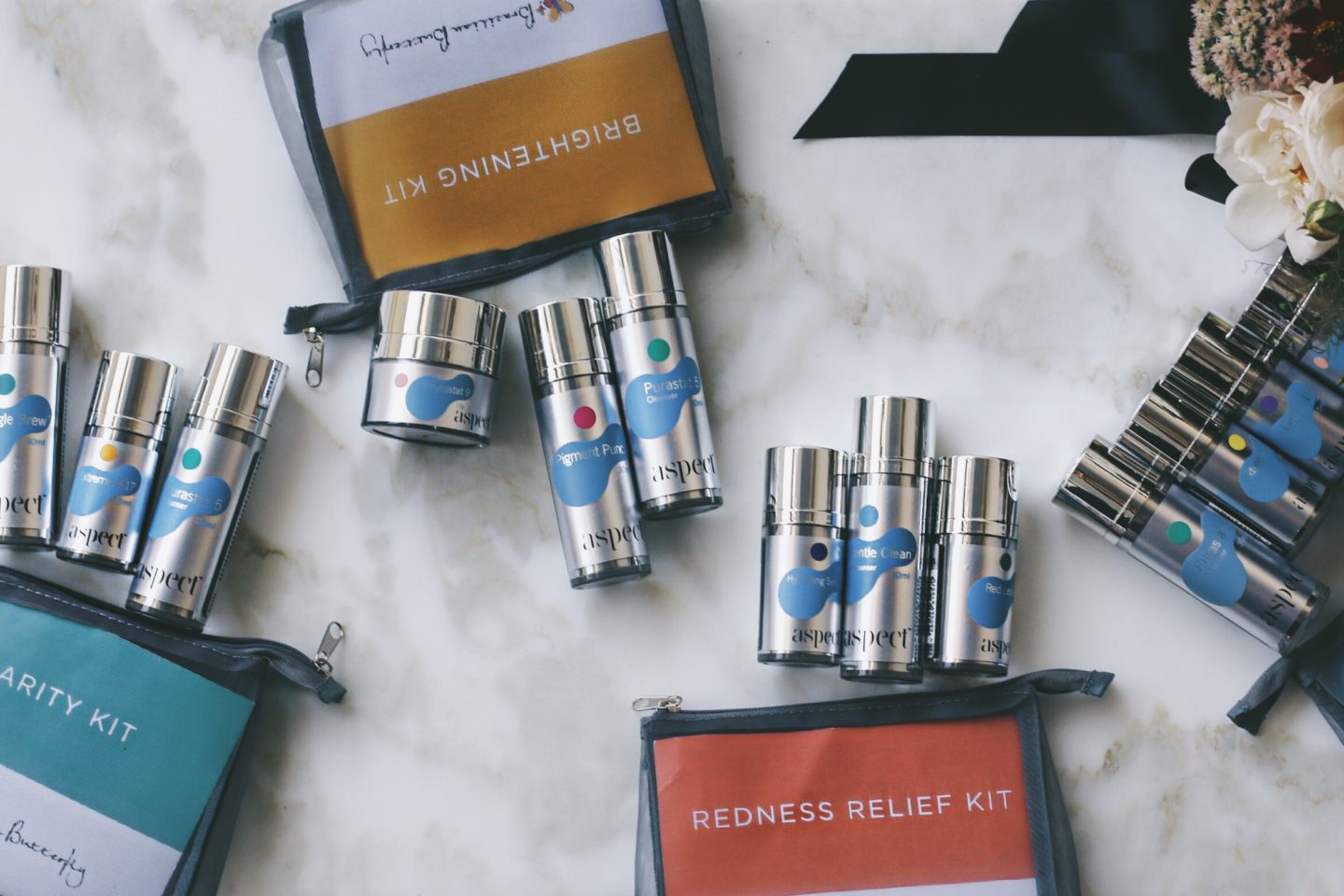 I have worked with Brazilian Butterfly a lot over the last year and a bit and I just love them so much. I love them even more now that they are stocking Aspect Skincare, which is what my dermal therapist swears by and I rely on heavily year 'round. For the holidays, BB have put together 4 limited edition Aspect kits- one to target Redness, one to Brighten the skin, a Clarity kit for acne prone skin and a Rejuvination kit for mature skin. Prices for these kits range from $129 to $209 and they're only available in salon as these are legit clinical skincare. The good stuff.
Shop here: Limited Edition Brazilian Butterfly x Aspect Skincare Kits are available in Brazilian Butterfly salons now.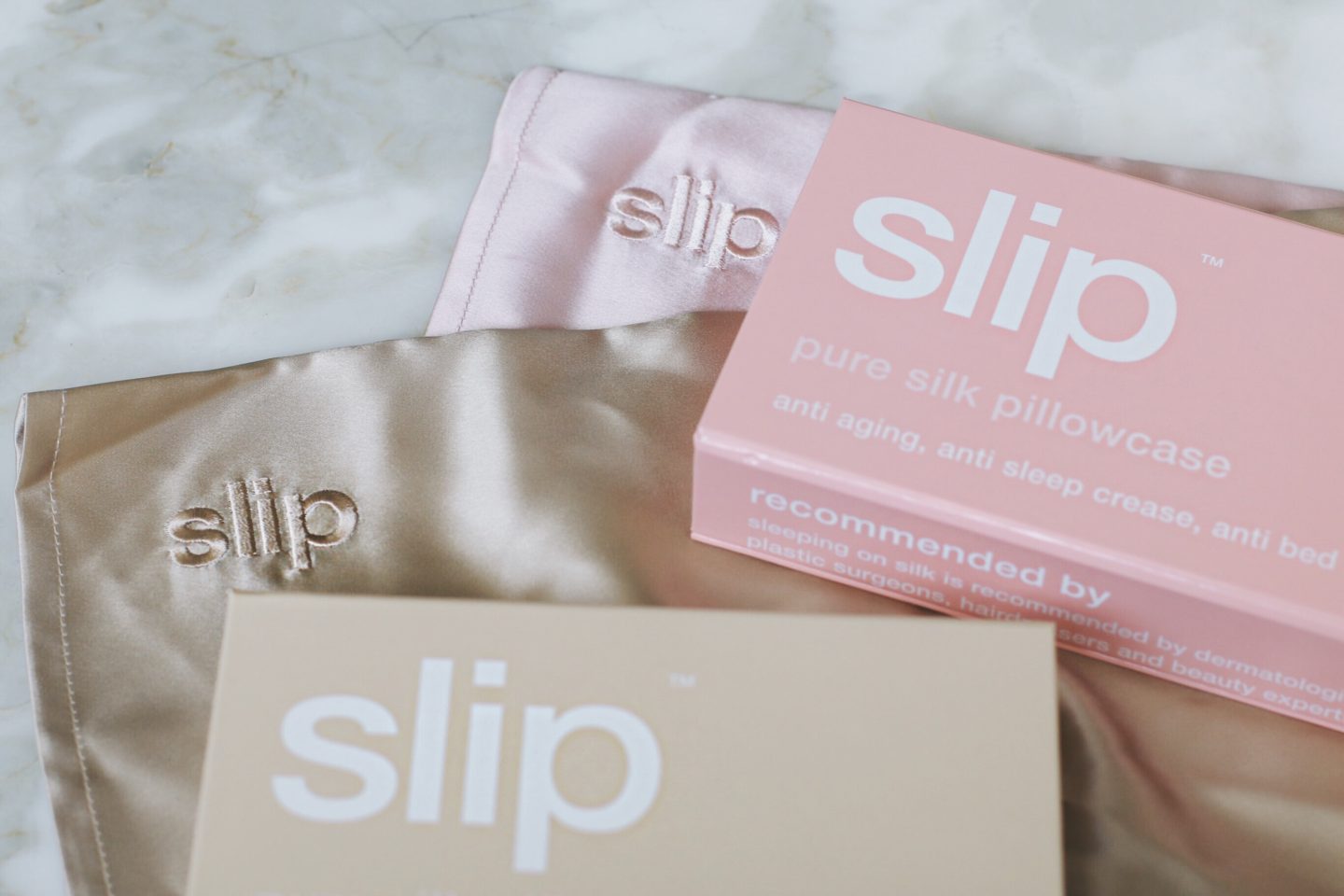 These may seem more lifestyle than beauty, but Slip Silk Pillowslips are truly incredible for your skin and hair. Silk pillowcases are a godsend for dry hair as they don't create the friction of cotton as you move around in your sleep, and they don't leave you with face creases in the morning- which may not seem like a huge issue, but those creases turn into wrinkles over time if you keep letting them happen. So stop it! Silk also doesn't absorb moisture the way cotton does, so when you pop your night cream on it can actually do its job rather than just moisturising your pillow. Slip make my favourite silk pillowcases. They do so many different colours, but the caramel and the pink are the prettiest.
Shop here: Slip Pure Silk Pillowcases, $92.22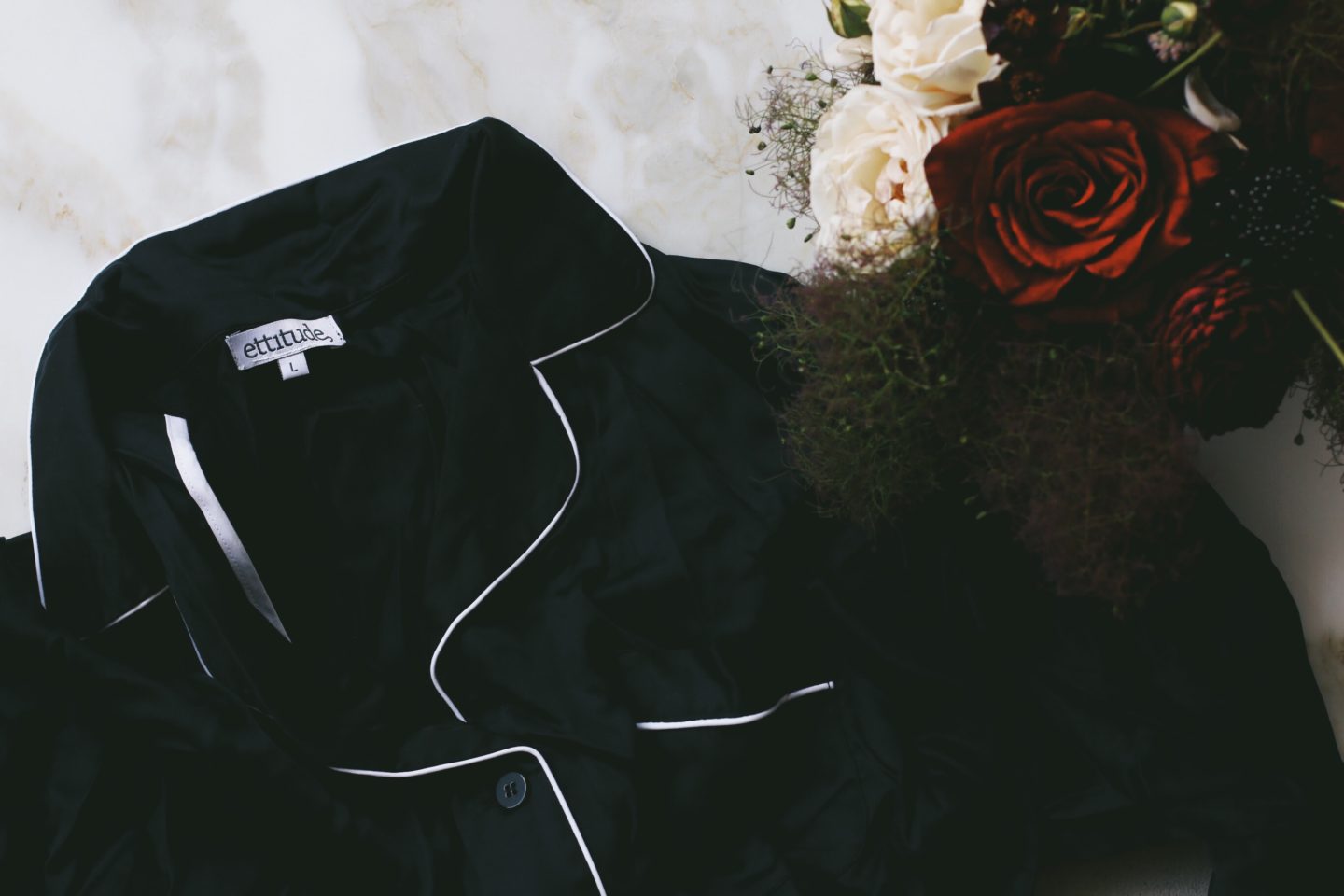 Slightly less beauty related than the pillowslips but still extraordinarily good for your skin, this felt like an appropriate inclusion while we talk beauty sleep. I actually use Ettitude Bamboo pillowcases 50% of the time as I rotate between silk and bamboo depending on washing cycles, and they brought out a range of bamboo sleepwear a few months ago. Bamboo is so good for your skin- it lets your body breathe, it's hypoallergenic (so amazing if you have eczema) and it feels eerily like silk. A long sleeve bamboo pyjama shirt will set you back $70 and the shorts are $35, but a set makes a much better gift.
Shop here: Ettitude 100% Organic Bamboo Pyjama Set (shorts and long sleeve shirt), $105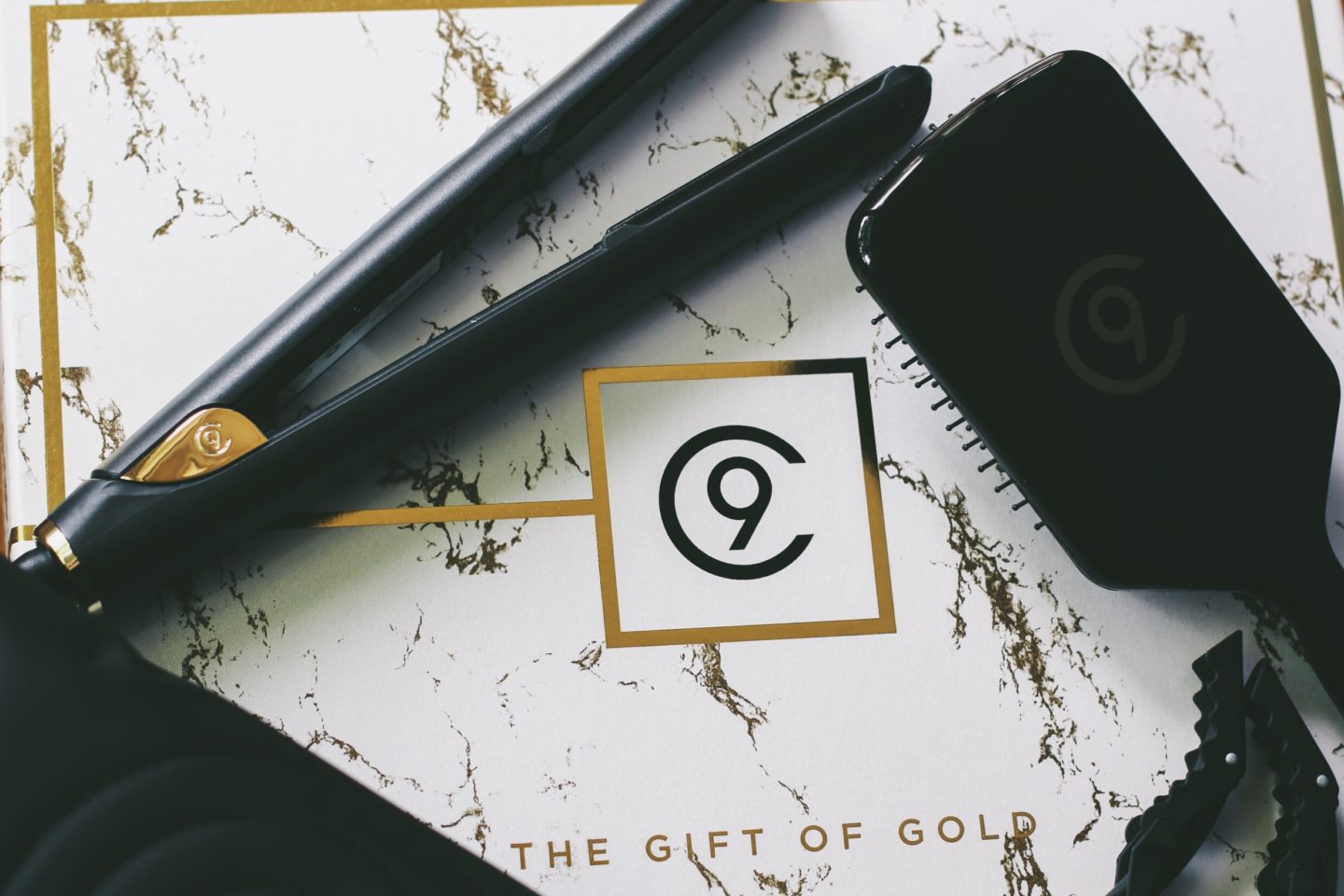 Up until the middle of this year I was unbelievably lazy with my hair. That changed when I invested in quality hair tools. I always thought straighteners and curling wands were much of a muchness, but good quality heat styling tools will cut your styling time down in half and won't damage your hair the way a poor quality product will. I actually gave away my straightener last year because I just wasn't using it, but my Cloud Nine Wand has truly and completely changed the way I approach hair styling. For the holiday season, Cloud Nine have put together the most beautiful gift set. The Gift of Gold Original Iron Gift Set comes with a limited edition Original Straightening Iron with gold hardware, a Gold Edition Carry Case with detachable Heat Resistant Mat, a Protective Heat Guard, 2 Croc Clips and a Gold Edition Paddle Brush, all in the most beautiful gift box I've seen this festive season. The Original Iron would ordinarily cost you $330, and this complete set only costs 10 bucks more.
Shop here: Cloud Nine Gift of Gold Original Iron Gift Set, $340
Festive flower arrangement supplied by Wild Flos.
Sincere and special thanks to MCMPR, Tailormaid Pr, Mecca Brands, Sarah Humphries Agency, Ettitude, L'Oréal Luxe, Go-To Skincare, Bespoke PR, Brazilian Butterfly and WelleCo.