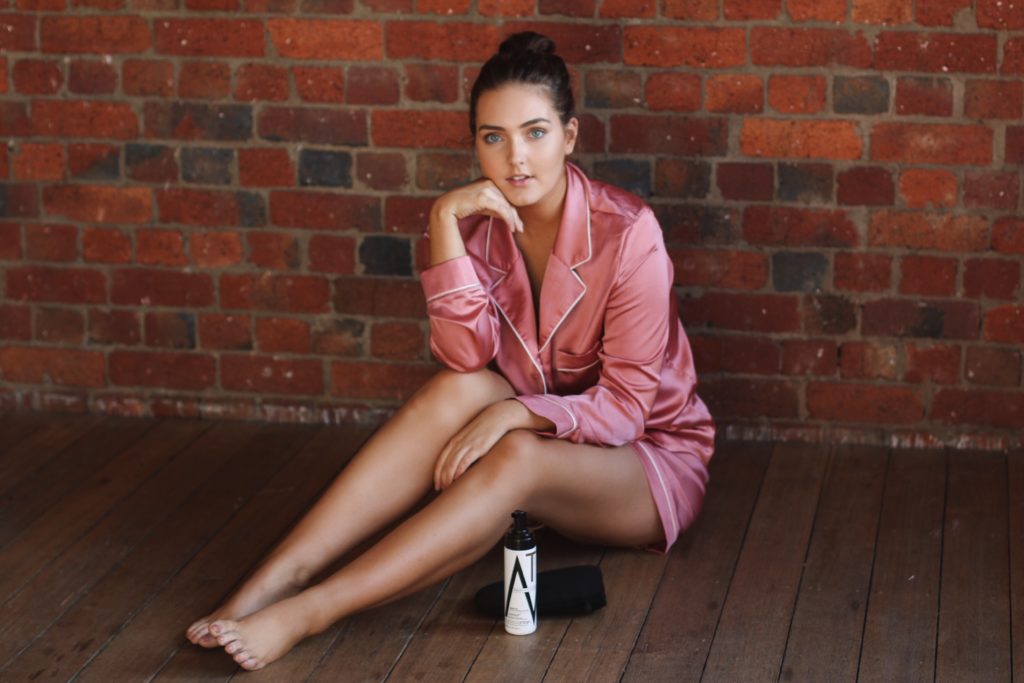 To celebrate the truly joyous news that Brazilian Butterfly are now stocking Moroccan Tan's at-home tanning products to accompany their Moroccan Tan professional formulas, we are BACK with The Body Series Part IV (that's 4, which I know because I'm really smart).
"But Gemma," I hear you ask, "if Brazilian Butterfly's salon tans are so great, why would I need to tan at home?" I'm so glad you asked. I like to be bronzed at quite literally all times, but finding the time to head in to the salon is another issue altogether. Despite the tan drying in next to no time, you still have to consider when you'll be able to rinse off, think about the clothes you'll wear post-tan, what you'll have for dinner that night (okay that one has nothing to do with tanning I'm just so hungry) etc. Having a salon quality at-home product means you can top up your tan yourself between salon visits.
I've been using the Moroccan Tan Instant Tanning Mousse at home, which I apply with Brazilian Butterfly's new mitt that isn't in salons quite yet, but is without a doubt the best tanning mitt I've ever used (it doesn't malt like some other mitts tend to do). The mousse smells like honey, and the dry time is even less than the professional formulas which means you can even whack it on before an event and not have to worry about feeling sticky in your outfit. The colour is beautiful and golden, and you can build it up in layers too without the risk of it going orange or patchy.
I've also added the Moroccan Tan Glow 2 in 1 Extender into my everyday routine, because it functions as a hydrating body lotion (ESSENTIAL after tanning) but it has active tanning ingredients so it works as a really natural looking gradual tanner too- perfect if you want to extend and deepen your spray tan like me, and perfect if you're not a heavy tanner but want to gradually build up a natural colour.
Have a look at my Part 4 video to hear more about my tanning routine and watch how I apply the mousse for a streak free tan.