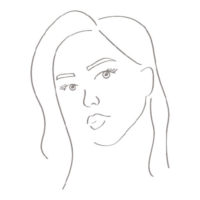 11th December, 2016
 SWEAT-PROOF SUMMER MAKEUP WITH JANE IREDALE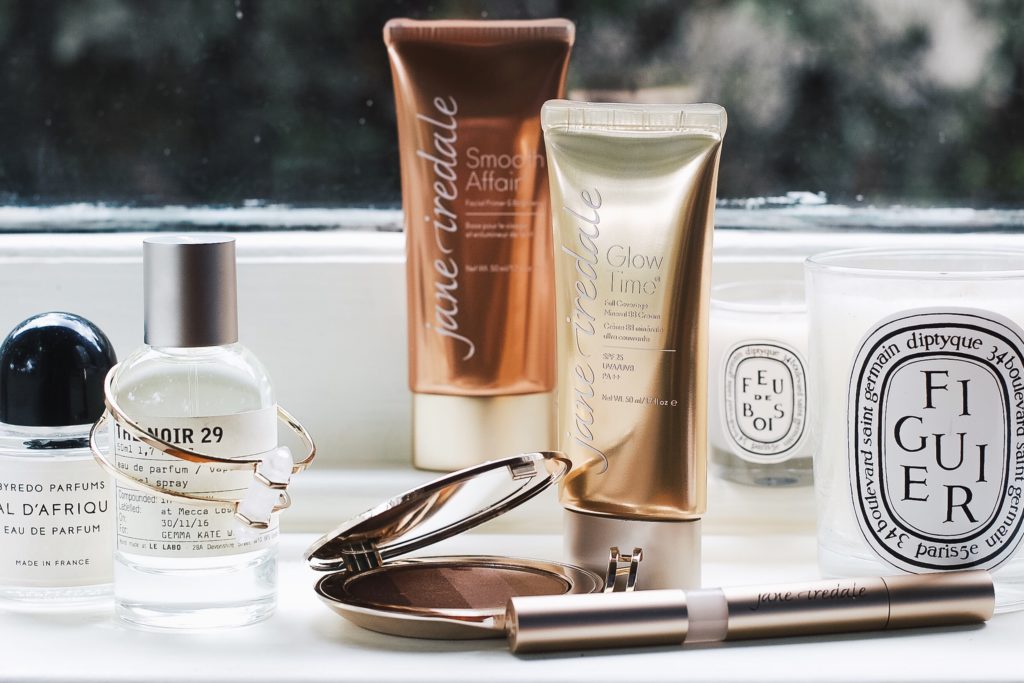 Each person that I am friends with has a value, whether that's being able to drive me places or they know the bouncer of a bar that I like going to that always has a line out the front. I think it's important to know your own value as a friend. I for one am acutely aware that most of my friends only spend time with me because I danced for 18 years so whenever someone has to go to a costume party, I have every theme covered in every possible dress size. 
Also, I'm really funny. 
One of my very best friends is a dermal therapist, which came in particularly handy earlier this year when my skin had a momentary lapse from looking nice. My skin has cleared up now, but she has redeemed herself and her friendship value points in the way of makeup recommendations. Case in point- Jane Iredale. My friend (her name is Fiona and she works at My Skin Eastland- you owe me a drink now) has described Jane Iredale makeup as "an addition to your skincare," because the products are comprised by ingredients that are truly good for your skin. The entire range is dermatologist tested and hypoallergenic, so if you care about toxins then you've come to the right place (assuming you "caring about toxins" means you want to avoid them). I've included little reviews (partly because big chunks of text don't look that good on my blog and partly because lazy) of my favourite Jane Iredale products below. You'll notice that they're all "base" products- this is because although mineral eye makeup and lip products are wonderful, I find it difficult to gauge how my face is responding to them in contrast to chemical-packed eye and lip makeup. On bare skin, however, I can get a proper feel for the products.
This introduction is too long. 
JANE IREDALE SMOOTH AFFAIR FACIAL PRIMER & BRIGHTENER
I noted in an earlier blog post how very lazy I am with priming, and since publishing that I've taken extra time to prime (how good is rhyming) and am finally understanding why people do it. Sorry for laughing at you all earlier. Given the skin care benefits of this range, this could very well be added to your skincare routine as a moisturiser. I prefer something heavier to moisturise, so for me, this is perfect under makeup as it feels very light. Have you ever applied a primer or moisturiser before foundation and then felt as though your makeup "balled" like fabric does? This won't do that. I also firmly believe that this primer is essential if you're also using the Jane Iredale BB Cream due to the latter's consistency. More on that below.
JANE IREDALE PUREPRESSED MINERAL FOUNDATION
I've had dry skin since the beginning of time (the world begins and ends as I enter and leave it) so as a general rule, powder foundations do not work for me. I've quite honestly not tried this powder as a standalone foundation because I know powders don't deliver the finish I'm after, however this powder has really incredible staying power. I used the sponge to just pat this over my T-zone over the top of the Jane Iredale BB, as that's where my foundation tends to wriggle around the most, and it stayed in place all day without looking cakey (often an unavoidable evil when setting liquid with powder).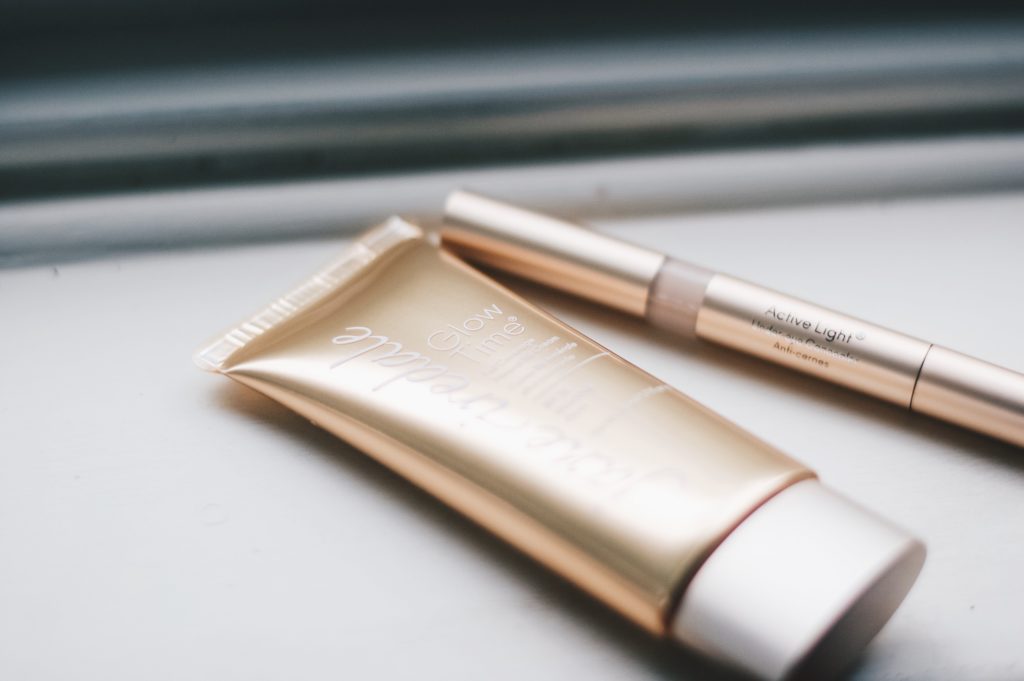 JANE IREDALE GLOW TIME MINERAL BB CREAM
This is a BB Cream, however it is higher coverage and thicker in its consistency than any of the foundations I currently have on rotation. I've always had it in my head that high coverage products won't leave my skin with a dewy finish, but this BB Cream has made me reevaluate everything. EVERYTHING. As recommended by Fi and the rest of the internet, this is best applied to the skin using your fingers just to physically get it onto your face (seriously, it's so thick and a pea sized amount will cover you entire face with ease), then once it's on you can use your preferred method of blending. For many that's more fingers, for some it's a BeautyBlender, for me it's almost always a buffing brush. I've trialled this a few times during the week, and due to its consistency it genuinely does apply with greater ease if you pop on the primer. I've also mixed it with a liquid highlighter, not to make it dewier but purely to thin it out. The best quality of this BB is that it DOES. NOT. MOVE. I got sweaty, I ran around, I went to stressful meetings, and my skin still looked Photoshopped IRL. And that's coming from a chronic sufferer of Sweaty Upper Lip. 
JANE IREDALE ACTIVE LIGHT CONCEALER 
One of my favourite products of all time is YSL Touch Eclat. This is exactly the same, except it's cheaper and it's mineral. I don't think I need to say a lot more than that.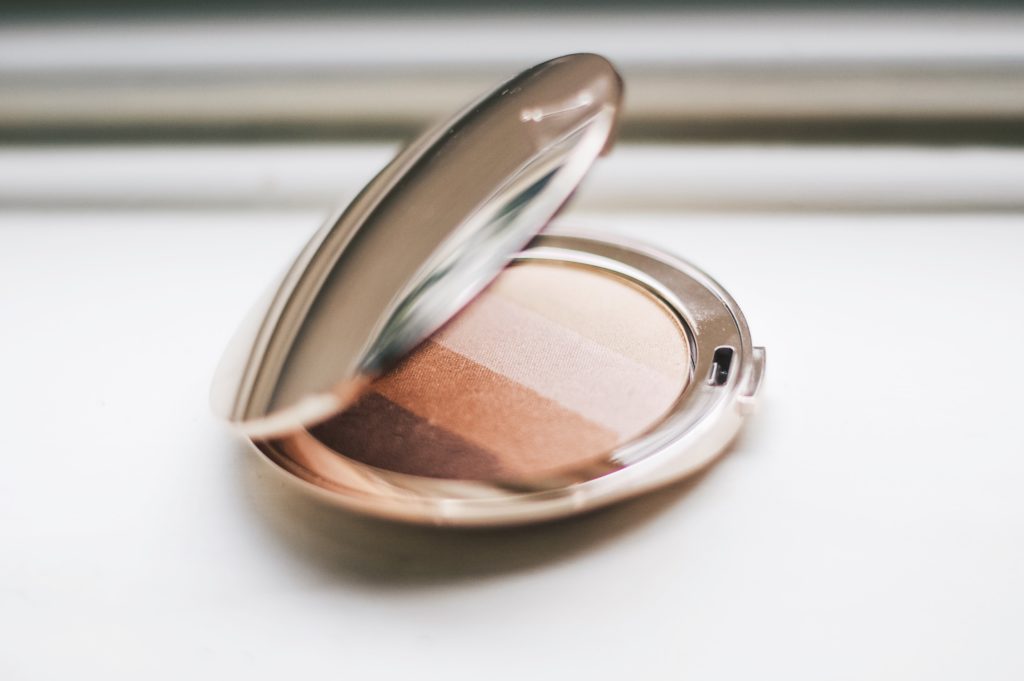 JANE IREDALE MINERAL BRONZER IN MOONGLOW
Fi said this was comparable to Nars' Laguna, which is a cult classic, and I was like  "but this is a quad, how can the colour be reminiscent of a block of colour?" I've actually never been a huge Laguna fan- it's a beautiful colour, but I don't think it's any better than the $19 Natio Bronzer I get from the chemist. In all honesty I would rate this Jane Iredale offering far higher than Laguna. The quad means you're getting a bit more depth, and it has more uses- I've used the lighter shades on their own as highlighters (best for cupid's bow and brow bone because you can only really get in there with an eyeshadow brush) and the darker shades as eyeshadows (same method of application).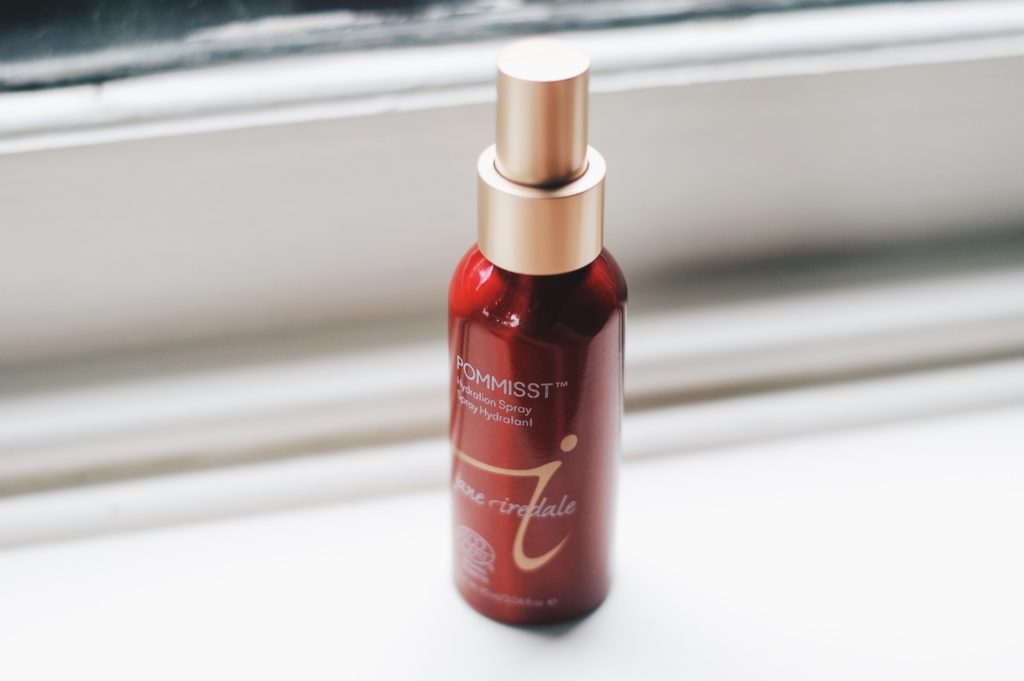 JANE IREDALE POMMISST HYDRATION SPRAY
I am a huge fan of hydration sprays/thermal waters/mists because I strive to appear dewy at all times. I've tried most of the spritzes under the sun (not to be confused with the Aperol variety) and this has weaselled its way into equal first place with Avene Thermal Water for its hydrating-without-creating-the-illusion-of-sweat-nor-a-wet-face properties. It may even edge its way into the top billing thanks to its truly addictive fruity scent. It simultaneously sets makeup and adds a burst of hydration, which (like my aforementioned battle between full coverage and a dewy finish) had previously seemed like a beauty contradiction to me. Heavenly.