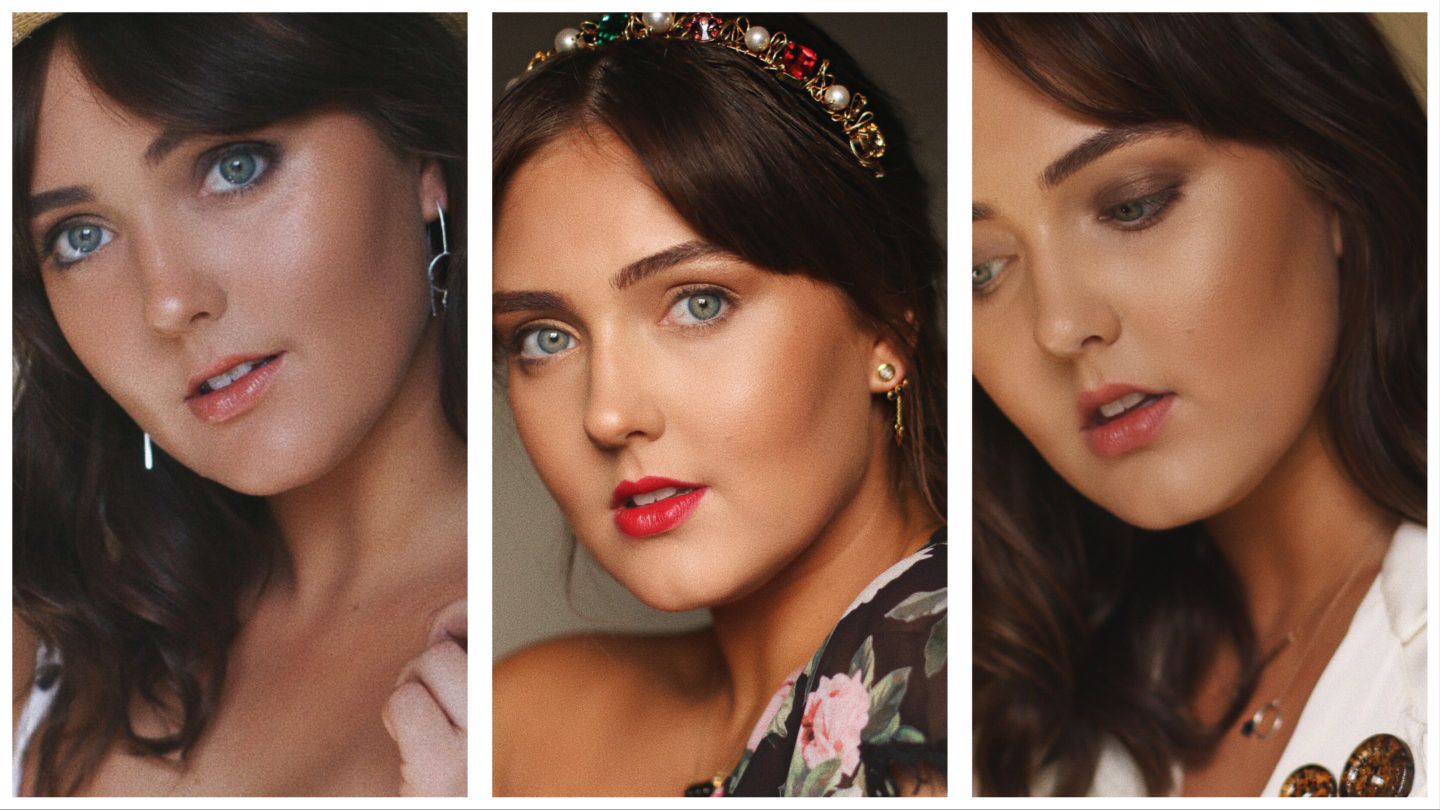 Spring Racing makeup can be an evil wench. It needs to be able to withstand everything from wind and rain to blazing, unescapable heat because Melbourne, it needs to last from an 8am champagne breakfast through to getting home and putting a tracksuit on by 7pm because I skipped all afterparties because this is who I am, and it has to be heavy enough to not look washed out in photos but also not so heavy that you look like you're going to a nightclub.
LIFE IS SO HARD, YOU GUYS.
I only did three of four Melbourne Cup Carnival days this year because I am lazy, but I've detailed the products I used for my Derby, Cup and Stakes Day looks below. I also want to quickly recap the heavy lifters- the products that I found to be Best on Ground, the top performers etc etc (it would have been too easy to use a racing analogy there).
THE TOP PERFORMERS
Without any semblance of a doubt, I found the highest performing product I used last week to be The Ordinary Coverage Foundation. I've reviewed its Serum counterpart on my Instagram as I prefer a sheer coverage for every day, but the Coverage alternative felt more races appropriate. It promised full coverage, long wear and a satin finish, and it DELIVERED. I generally steer clear of full coverage foundations as they tend to feel thick on the skin, but this felt almost weightless as it was so, so fluid. What has surprised me is that this was my favourite product of the week and was also the least expensive.
Another winner for me was the Hourglass Confessions Lipstick I wore on Cup Day. I didn't use a lipliner with it yet it didn't bleed, and I touched up once between 8am and 6pm. My lips are perpetually dry yet it didn't cling on to a single dry patch (not sure if that says more about the lipstick formula or the French Girl scrub I used before hand, but I'm stoked either way).
A final and honourable mention goes to Jane Iredale Balance Facial Spritz. I usually reach for the JI Pommist to set my makeup because the finish is more of a dew, but Balance is designed to mattify which felt necessary during the Carnival. Makeup stayed in place on all three very long days with nary an oily T zone in sight.
DERBY DAY
The self imposed brief for my Derby outfit (bespoke Fame & Partners, Ganni slingbacks and a Lack of Colour boater) was Cool French Girl, so I took that fairly literally with my makeup. I wanted it to look a bit cool and worn in, so I used the aforementioned The Ordinary Coverage Foundation as my base, brightened with YSL Touch Éclat then relied on products that I knew work best when applied using the fingers- RMS pots for bronzer, blush and highlight and By Terry Ombré Blackstars on the eyelids. I used an Hourglass Stylo for an easy nude lip, then finished with French Girl Lumiere Moonlight Body Oil on the decolletage, a spritz of French Girl Sea Spray through the hair, Le Labo Thé Noir 29 on my pulse points and accessories chosen by Jewellery by Others.
MELBOURNE CUP DAY
My Cup Day outfit was the girliest I've worn in quite some time (bespoke florals by Fame & Partners, an Anita Carr headpiece and fine jewellery by Jewellery by Others), so I wanted to keep my makeup as cool and fresh as possible. That said, it felt remiss of me to ignore an opportunity to go head-to-toe Dolce inspired, so I opted for a bright lip in the form of Hourglass Confessions in My Icon Is. I only feel like myself in a bold lip if the rest of my makeup is quite pared back, so I used Rodin Olio Lusso Geranium Orange Blossom Luxury Face Oil as a base for my beloved Charlotte Tilbury Light Wonder Foundation, warmed the skin up with my well-worn Natio Bronzer (another cheap and cheerful product I've relied on for years) and amped up the glow with the new Nars Man Ray Overexposed Glow Highlighter as I really wanted this look to be all about the skin. The lipstick truly did stay in place all day, as I'd prepped using French Girl Organics Rose Lip Polish.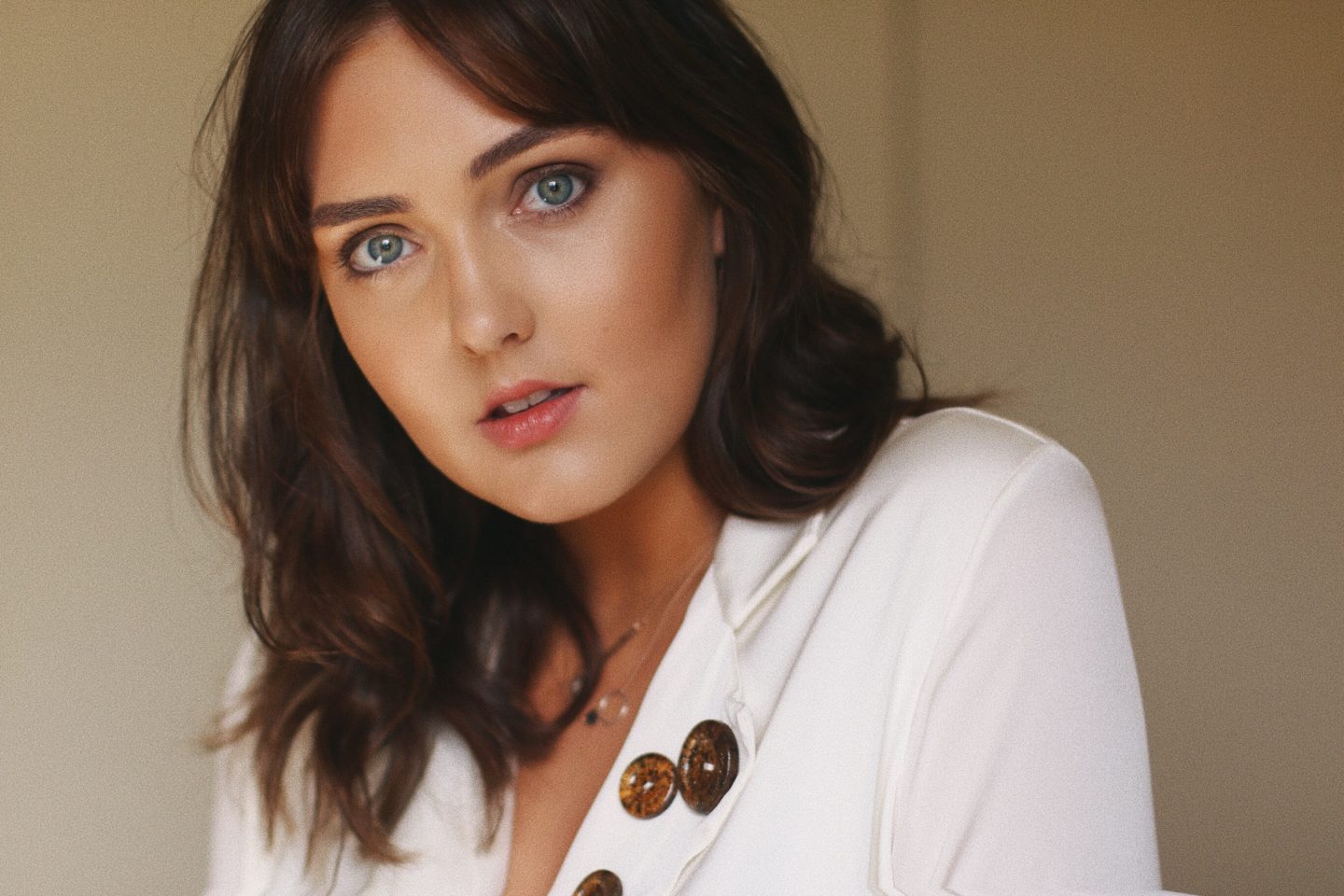 STAKES DAY
You'd be forgiven for thinking this look is the same as my Derby Day beauty look because, in essence, it is. Stakes Day is traditionally the most relaxed day of the carnival, so I was wearing pants and a shirt I've owned for yonks because it's what I feel most myself in. With that in mind, it felt appropriate to wear makeup that feels like me- so a dewy base (using the same products as Derby Day), a bronze eye and nude lips were on the cards. This eye makeup differs slightly from the previous week's in that it's a bit more matte (I used my Giorgio Armani Eye Tint in the shade 21 as a base, then blended in a few lighter shades from my Estee Lauder Sultry Nudes Palette) and I didn't bring the colour under my eyes as much. The other difference is the lips. I chose more of a rose than a nude, lining them with Charlotte Tilbury Lip Cheat in Pillow Talk (my favourite lip liner of all time) and filling them in with Charlotte Tilbury K.I.S.S.I.N.G. Lipstick in Stoned Rose. The kicker here was that it was 27 degrees and I was wearing pants and a shirt, thus was sweating like a pregnant nun at confession. Thanks to what I now truly believe to be a failsafe combo of Ordinary Coverage Foundation and Jane Iredale Setting Spray, my makeup DID NOT BUDGE.
What did I learn this Spring Racing Carnival? Setting spray is your best friend, long wear foundation doesn't have to feel heavy, and maybe look at the weather forecast before leaving the house.