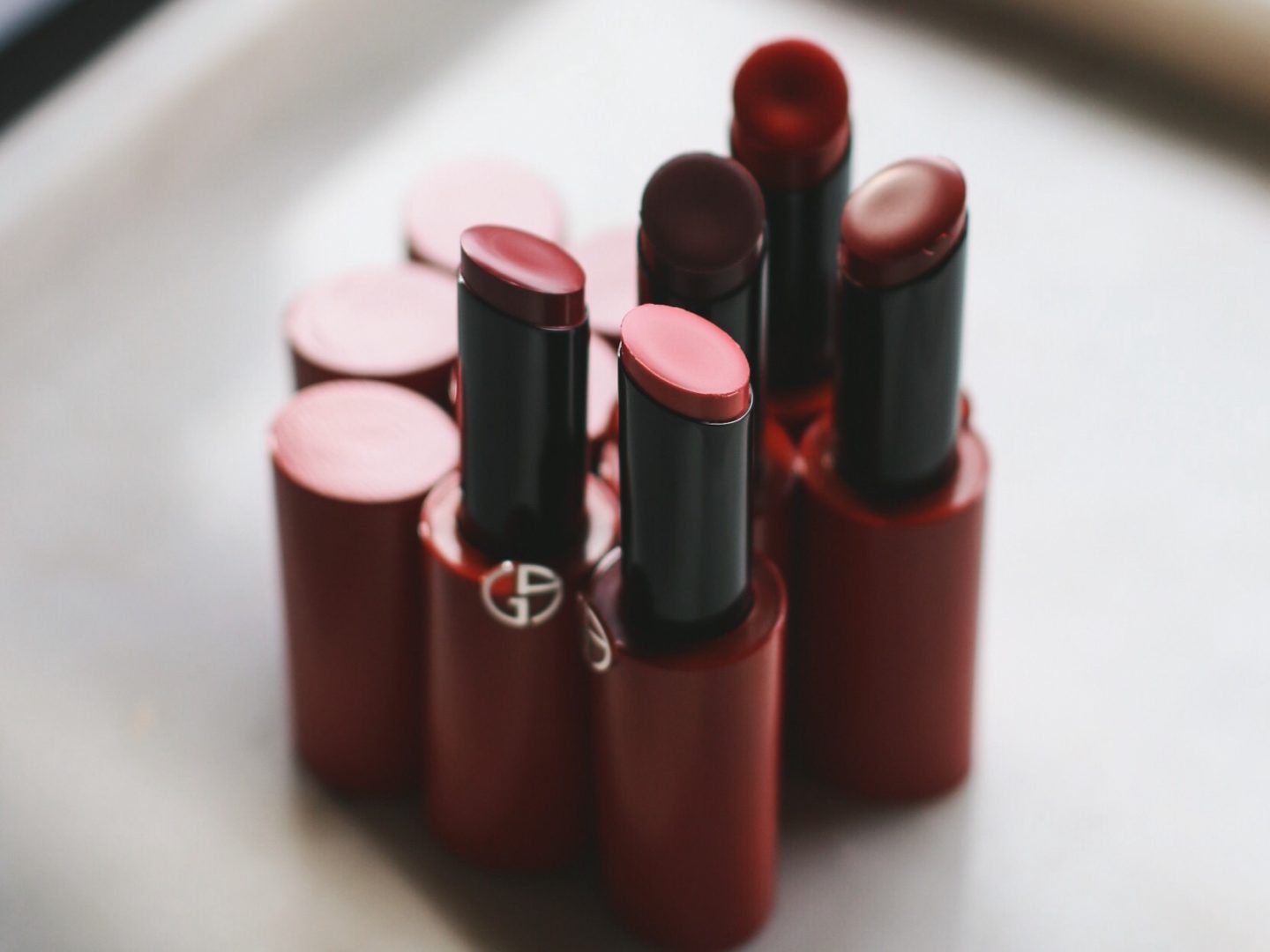 I always post little reviews on Instagram when I love a new product, and now that I'm not being slack with this blog (for now) this seems like a more appropriate forum for a slightly longer form opinion. Let's see how long this lasts.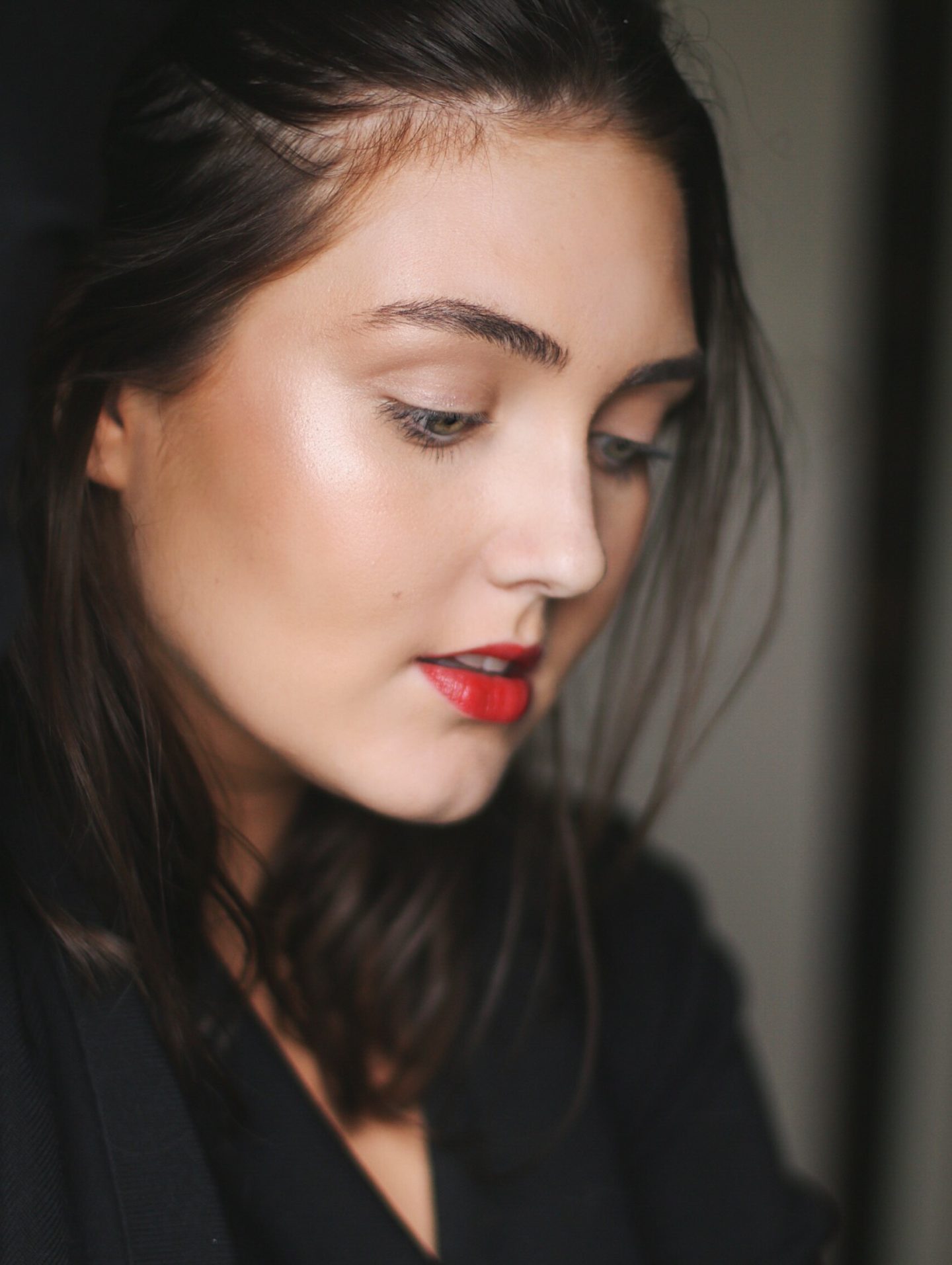 Armani Beauty has just released their newest lip colour offering in the shape of Ecstasy Shine Lip Creams. Five of these lipsticks landed on my desk last week in the hues 400, 401, 500, 505 and 600. While 600 is what I'd be most likely to wear, my favourite it actually 400 which is a signature Armani Beauty shade across all of their lip products as it really is the perfect universal red- not too warm, not too cool, just right. The Goldilocks of red lip colours.
What I find to be so impressive about these lipsticks is how weightless they feel on the lips. When I first looked at them, prior to swatching, they appeared to be a similar consistency to a balm. While this is indeed what they feel like on the lips (balm-like in that they are super hydrating, comfortable and not at all sticky),but the pigmentation is so much richer than what I had imagined. I felt that this warranted its own blog post as I've never come across a product before that combines those two elements so successfully as I really did expect the colour payoff to be sheer, more of a wash of colour, based on the consistency.
What I also find interesting about these products is that, as the name suggests, the finish is glossy (again, unexpectedly so based on the balmy consistency). I love that despite there being such a movement surrounding matte lip colours at the moment, Armani have come out and taken it back to shine with a product that is almost the polar opposite of a matte liquid lip.
In the photo above I'm wearing shade 500 (which has photographed more red than pink, but it's definitely fuchsia), which I think works best pared back with really minimal makeup but that's just personal preference. I wore it for a few hours and didn't need to touch up (rare for a lipstick, even more rare for a balm) then I wiped it off as I had to be somewhere that didn't quite warrant a bold lip- I did a pretty slack job of removing it but it left a really beautiful tint on my lips, almost like a stain. Any lip colour that has this effect is, in my books, a winner as it means if the lipstick wears off and you don't have it on hand for touchups, you're left with a gradual fade and still a bit of colour. I love matte liquid lipsticks, but I feel like it's nearly impossible to get a "gradual fade" with them as they almost "chip" off to leave you with patches off no colour.
Giorgio Armani Beauty Ecstasy Shine Lipsticks are shiny, hydrating, highly pigmented and feel SO COMFORTABLE on the lips, and they're available now– I've just added them to my Shop page! Look at me embracing technology!