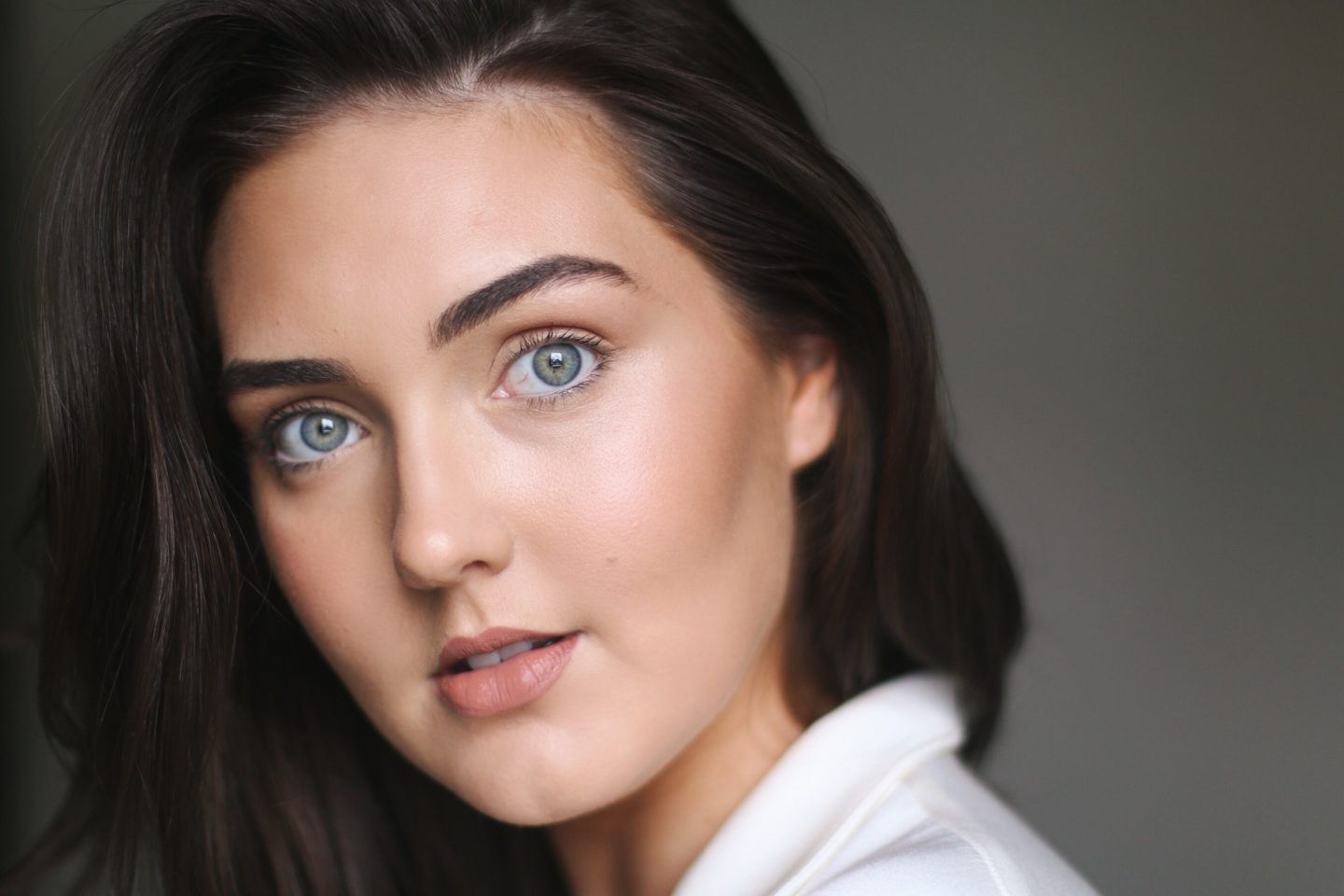 While there's no real substitute for good skin, a good foundation and concealer combo (when applied correctly) can certainly create the illusion of a face that is clear, young and well-rested (the "well-rested" part is always my goal). Three new formulas landed on my desk last week courtesy of Mecca- the Stila Stay All Day Foundation and Concealer (which, and I could be wrong, I believe is a relaunch of an old favourite with a slightly tweaked formula), the bareMinerals BAREPRO Performance Wear Liquid Foundation and the By Terry Stylo Expert Concealer, all of which have sat on my skin at various points over the last fortnight for my reviewing and your reading purposes.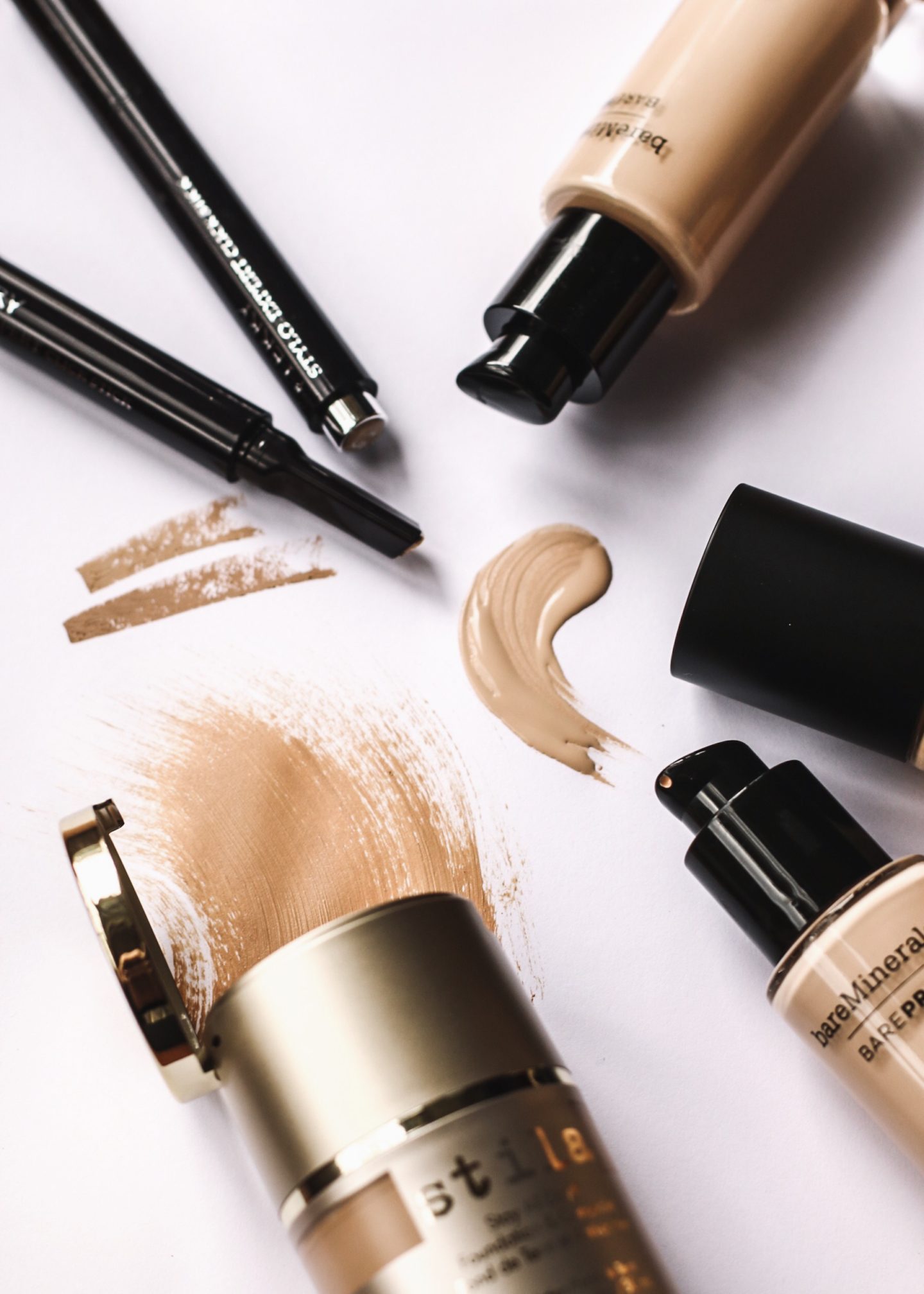 In the image above, I am wearing both the foundation and concealer from Stila Stay All Day duo. I like the packaging/delivery system here- the foundation (which is a liquid) is housed within a jar with a pump opening (terrible explanation) and the concealer is very cleverly tucked away as a compact within the lid. The foundation offers medium to buildable coverage with a satin finish- not quite dewy, definitely not matte. The coverage is higher than what I would normally opt for day to day, but felt so light and breathable on the skin. The brand claims 12 hour wear, however I only had this on for 8 hours at a time so I can't confirm nor deny- it lasted very well for 8 hours, even without a setting powder. The concealer is a beautiful consistency and melts into the skin almost instantly when warmed up with your fingertip (I found this went on best when applied with the fingers then blended out with a concealer buffer where needed). I wouldn't normally use a compact concealer under the eyes as I find they tend to crease on my dry skin, but I gave this a go as the peachy undertones lend themselves to dark-circle-coverage and it lasted for almost the full 8 hours before it began to look a little dry (this only would have been noticeable to me, however). I'm wearing the shade Light 3, which didn't oxidise throughout the day at all.
In the image below, I am wearing both the bareMinerals BAREPRO Performance Wear Liquid Foundation (shade 13 Golden Nude) and the By Terry Stylo Expert Concealer (shade 2 Natural Beige). The foundation is full coverage, but I was able to sheer it out by buffing it over a really hydrating primer, and the finish was demi-matte on my skin. Despite the full coverage this didn't feel heavy or cakey on the skin and even stayed put throughout a walk with my dog (I am lazy but needed to both review the products and walk my little man but only had time to do said tasks concurrently). It was very long wearing, although my skin did feel slightly drier by the end of the day which always happens when I wear full coverage and/or anything close to matte finish. This would be a winner for the evening and is a nice alternative to something like a Mac Studio Fix thanks to the longwear formula, as Mac foundations don't sit so well on my skin. The concealer did an incredible job of covering spots and discolouration, and I've worn this on a few occasions for several hours at a time and not once has it caked. On my skin, it works best when applied with a brush to pick up the colour from the Stylo then blended onto the spot. I don't believe this has been formulated for use under the eyes, but I gave it a crack and it lasted a few hours before creasing- definitely better for regular concealing, rather than correcting.
All three of these products arrived at Mecca this week (August 29) and I genuinely will continue to use them, particularly the Stila and By Terry offerings (the bareMinerals will be great for the evening, but I personally err towards dewier finishes for the day).
These products were provided to me by Mecca Brands, however this post is not sponsored and all views are my own.