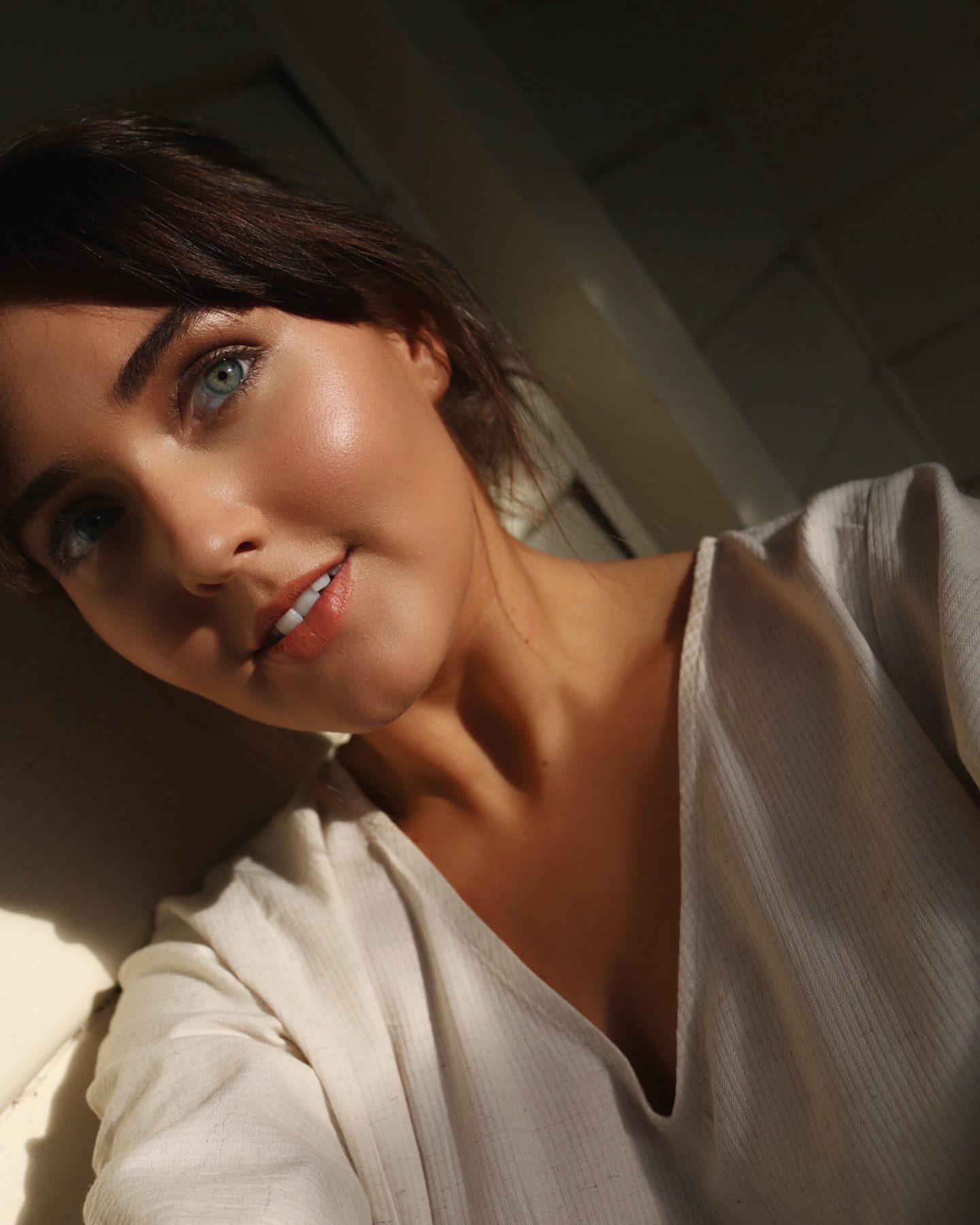 What do Lady Gaga, Rosie Huntington-Whitely and I have in common? We trust James Read with our spray tans. We're also human females annnnnd that about covers it.
London based tanner-to-the-stars James Read first piqued my interest a couple of years ago when his eponymous tanning brand landed in Mecca stores nationally- with a waitlist to boot. I am not about that life so I only acquainted myself with James' products earlier this year, and I don't want to throw around phrases like "life changing," but… you know.
James touched down in Melbourne last week as part of his Tanning Tour of Australia and I was lucky enough to have my skin bathed in bronze by the man who is, undoubtedly and with good reason, the world's most famous tanning expert.
"Aussies love a dark tan. It's the second biggest market in the world for tanning, behind Ireland and followed by the UK."
James knows immediately that I have sneaky remnants of another tanning brand stuck to my knuckles, and he can pinpoint precisely what formula I'd used with just a glance. "A lot of brands now, they have quite a green tinge- that's massive in Australia. Saint Tropez does that green base too, but it's as though brands have just taken that idea and run with it."
We have plenty of time to chat as a James Read salon tan isn't a speedy booth style job. Rather than creating formulas to suit different skin types, James tailors the application technique to ensure his one-colour-suits-all solution has been customised for the individual- this involves gradually building up and layering the product to suit the client. Despite having the luxury of additional interview time, we spend the most of the tanning session singing Lady Gaga songs. Of one of his most famous clients, James tells me the thing he loves about her is that she's "so real. She's very articulate. She kind of reinvented pop at a time when people were moving away from pop music."
There was a good 5 minutes in there, however, that I actually remembered what my job was and asked some relevant questions.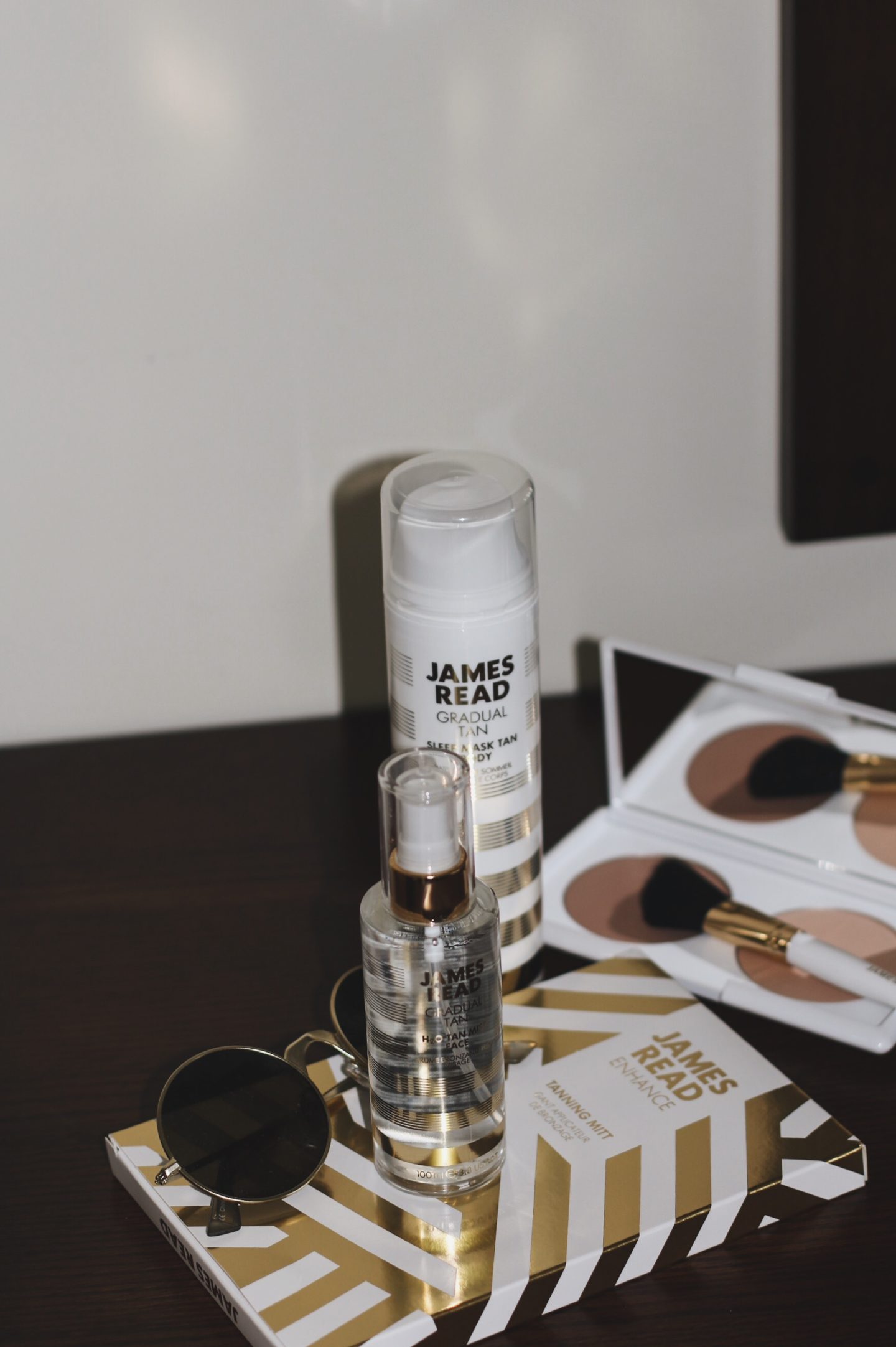 "I worked for Saint Tropez but I actually worked for loads of brands," James says of his tanning history. "I worked for L'Oréal, I did Guerlain, I did Sally Hansen, Fake Bake, Garnier. I was the first ever 'tanning expert.' L'Oréal actually allowed me to work for them as well as other brands, which was so rare. Being such a big company, L'Oréal had the budget to be able to make tanning a trend, and no other brand had really done that before. Then I went out on my own and opened up the first ever bespoke tanning salon in the Sanderson Hotel at Agua Spa, around 8 or 9 years ago, then I opened The Studio by James Read at Harvey Nichols in Knightsbridge. Now the brand is sold in 38 countries."
Going out on his own had always been a goal for James. "I've always been quite a free spirit," he tells me. "I like being creative myself and having that control." That experience working for some of the world's most famous beauty brands has shaped James into more than a tanning expert, but a business extraordinaire. "It's made me a real perfectionist, especially with product development. If there's one thing that I feel isn't right, I won't put the product out. You just have to be so sure. At the end of the day, you want someone to like your product. It doesn't make sense to put something out for the sake of it."
James also has some new products landing in the very near future that I'm not sure if I'm allowed to talk about, but stay tuned… gentlemen (I've said too much already). With new products on the horizon, is there anything James won't be touching in future? "I would never bring out an oil. I'll stick to self tan- I don't want to promote baking in the sun."
James suggests that I leave the solution on overnight and rinse first thing in the morning. The formula doesn't smell on application, nor as it begins to dry down, and as I write this 4 and a half days later my golden skin is still going strong.
James Read Tan is available nationally at Mecca Cosmetica. Aside from the salon formula James coated me in (you'll have to head to the UK for a James Read salon tan unfortunately), I've tried his H2O Tan Mist, Tan Accelerator, Sleep Mask Tan for Body and his Tantour Contouring Kit- this one isn't available here just yet, but it is REVOLUTIONARY. A bronzer, with self tanning pigments, so with repeated use you'll be left with a subtle contour without any makeup.
THE MAN IS AN ABSOLUTE BLOODY GENIUS.