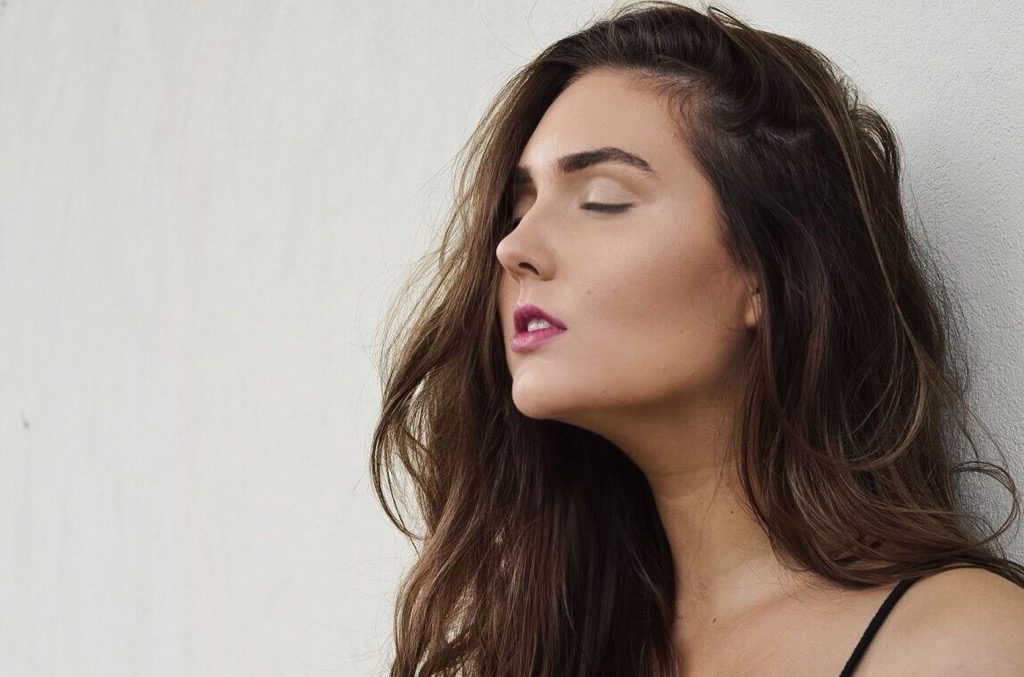 … and I've been to France a total of two times, so I think I'd know.
Any French girl reading this right now is no doubt biting into her baguette and thinking "oh my god Gemma you are the worst," (just kidding, no one from France reads this), so now is probably a good time for me to throw in a little disclaimer. Any tips or tricks I pass down to you (or up, depending on both height and social standing) have most likely been passed on to me by makeup artists, dermatologists, beauty editors and anyone else who falls into the "etc" category. Most of these tips are things that I've learnt in my measly 5 or 6 or so years working in fashion and beauty- I can't take credit for them because I am just not that clever. I've learnt tips from the very best, and now I am spitting them out at you to use and/or pass on as you wish.
This post, for example? I've always thought bold lips with minimal rest-of-the-face makeup was an inherently "cool girl" look, however this supposedly "French" method of lipstick application didn't make itself known to me until Jeanne Damas let British Vogue into her apartment late last year, and the resulting interview appeared on YouTube. But that's the last step. In the interim, here's how to pull off bright lip colours like the cool girl you (nor I) will never be.
I assume you're not that cool because you're reading this instead of riding a bike and smoking on your balcony.
KEEP YOUR BASE AS LIGHT AND DEWY AS HUMANLY POSSIBLE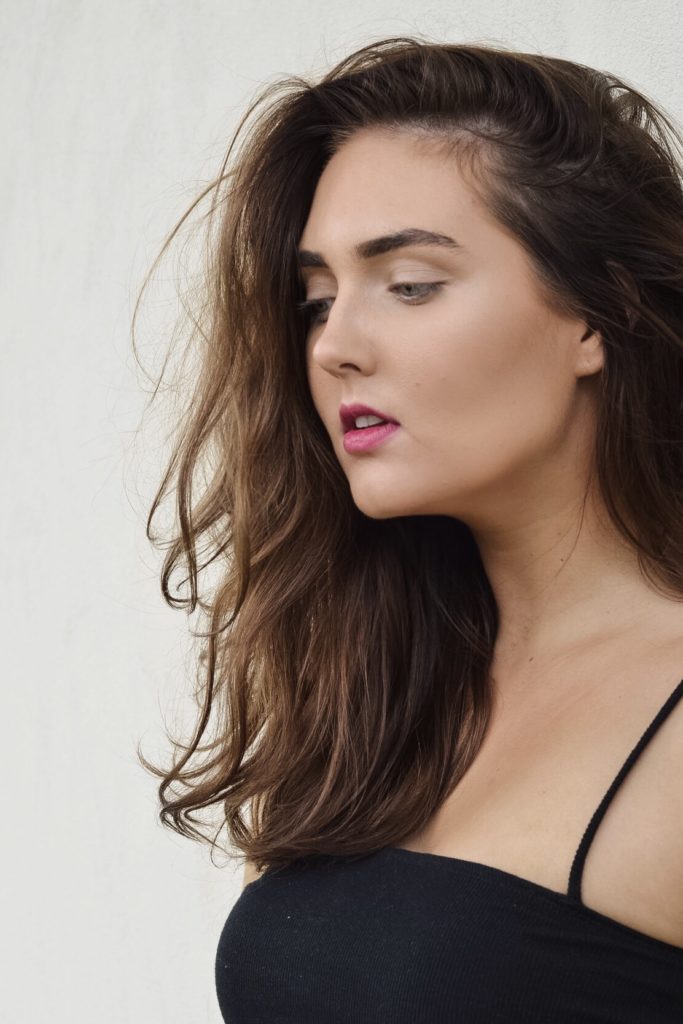 A bold lip and a heavy, matte base gives me mid to late 90s dance concert PTSD. It may not have the same effect on you, however the goal here is to keep your lipstick looking "fresh". It's a fresh-by-association tactic- if your skin is looking naturally fresh and dewy, your overall look is going to be far more nonchalant and casual than if it looked like you'd tried. Trying is for sissies. I recommend applying a bucket load of moisturiser, then applying your foundation using a dense, flat-top buffing brush to sheer it out (I can go into this in more detail if you wish, but sheering out your foundation essentially means to blend it out like there's no tomorrow, buffing it out until it's really just a wash of colour). I use Ellis Faas Skin Veil for this as it really does just look and feel like a veil of colour to even out the skin tone (contrary to reviews, I find it does oxidise quite a bit so I'd recommend trying a sample in daylight to see how the colour wears on you before investing). To keep things as fresh as possible, opt for blush, bronzer and highlighter in cream textures. These textures are best applied with your fingers, although I can never get cream bronzer quite right without using a brush. For this look, I used Kevyn Aucoin Creamy Glow Duo for my bronzer and highlighter, and Kevyn Aucoin Creamy Glow Blush in Tansoleil (this has come up quite pink in the photo, but in reality it is more more of a coral).
BRUSHED OUT BROWS ARE THE KEY TO NONCHALANCE
And thus, they are the key to this look. Heavy, smokey eye makeup and bold lips equate to an exclusively evening-appropriate look (that said, wear whatever you want to wear and if you feel great that's awesome, but this combo is particularly difficult to pull off- and the key here is looking fresh and as though you've not tried). For this look I have quite literally applied no eye makeup other than a tinted brow gel (Charlotte Tilbury's Legendary Brows in the shade Cara is my weapon of choice here). Brushed out eyebrows add a hint of polish and definition to your eye area, but they make your overall makeup look a little "lived in." A tinted gel will always give you a less-precise brow than a pencil or pomade, so if your brows are scarce I'd suggest filling them in gently with a pencil (NOT outlining them) before brushing them up and out.
APPLY YOUR LIPSTICK LIKE A FRENCH GIRL
That is not to say ALL French women apply their lipstick like this, but Jeanne Damas most certainly does. Start by moisturising your lips thoroughly with a lanolin-packed balm (this is the best ingredient you can feed to your lips and I refuse to buy balms or treatments that aren't packed with it). This will sheer out the colour of the lipstick in the same way your moisturiser will have helped to sheer out your foundation. Next, colour in your index fingertip with your lipstick of choice (I've opted for The Queen by Charlotte Tilbury which is unfortunately a limited edition shade, however I'd confidently recommend Hot Emily for a similar finish to above). Pat the lipstick all over your lips to transfer the colour from your finger. The finished product will work better if you pay absolutely no attention to your natural lip line, rather cleaning up the excess colour afterwards using a Bioderma-soaked Q tip (run this around the outside of your lip line to tidy up the edges). You should be left with a wash of colour over your lips, sheerer than what you'd achieve by applying directly from the bullet.
I really want to type "voila!" to end this but I fear this has already descended into too much of a French cliché.