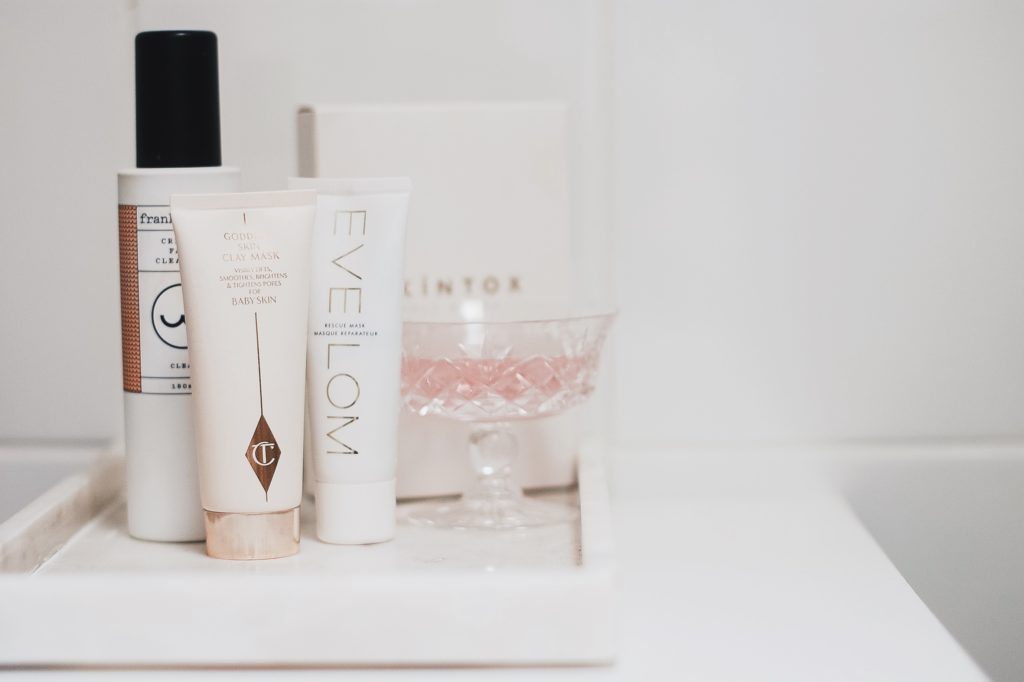 I had originally intended to write this post immediately after the Spring Racing Carnival, because a week of heavy makeup and heavier drinking tends to take a toll on my skin- and if that kind of behaviour doesn't take a toll on your skin, then you are either a Victoria's Secret model or a liar. I did have every intention of posting this at the beginning of the week, and while I've used all of these products on their own and in various combinations many times, I'd not used them all in quick succession. It felt silly to be writing a post about a routine that I hadn't strictly followed, especially given how un-glamorously honest I have been since starting this blog, so I've given it a week, road tested these products in a way that works, so now my feedback can be genuine.
I should note that, like any kind of a detox, this is not a complete overhaul. I would categorise the majority of these products as "quick fixes" (despite dedicating a section of this post to serious skincare, a week of use will not maketh a new face). A week of heavy makeup won't have a deeply lasting effect on the skin (unless you've had a particularly nasty reaction to an ingredient, so a complete skincare overhaul probably isn't necessary) Party season brings with it surface damage- think congestion and blocked pores, pimples and uneven skin texture, which are problems that can be overcome in about the same amount of time as it took to bring them on. As you know, I am not a dermatologist. I am but a lowly journalist, speaking from personal experience. These products reverted my skin to the way it looked and felt prior to the races, and they are products that I will continue to detox my skin with at irregular intervals (ie. when I find the time) throughout the silly season.
EXTRACT AND CLEANSE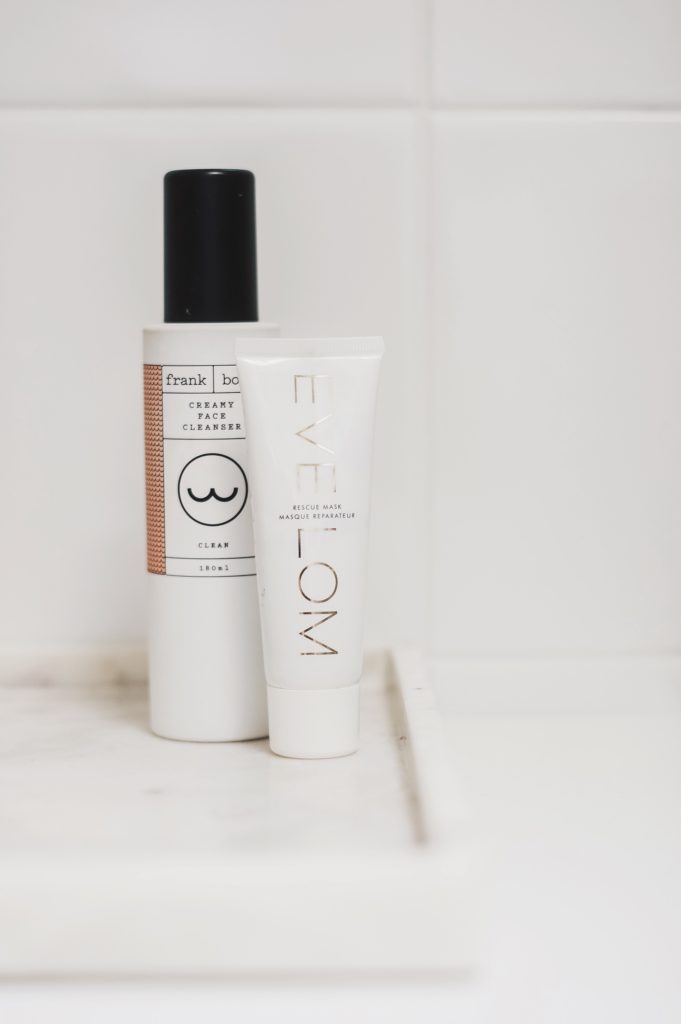 For me, the first step to a skintox is to extract all of the bad shit from underneath the skin's surface (I'm not a scientist but I'm about 99% sure that's the technical terminology. Also am not a mathematician). I find a lot of face masks to be quite fluffy and useless, even the ones applied in salons, but Eve Lom's Rescue Mask genuinely does what it promises to do. This product is a traditional detox mask in that it draws oil and dirt out of congested pores for a deeper cleanse than a standard cleanser or oil will provide. I rinse this off using the Creamy Face Cleanser by Frank Body. Where the Eve Lom mask will have you eating mi goring for a month due to its borderline extortionary price (but for the love of God it is worth it), this cheap and cheerful cleanser made me go back on a saying I've repeatedly, albeit obnoxiously, preached to friends, family and passers by- you pay for quality. This cleanser is a little over 20 bucks a pop and it is just bloody good. I'd say that has a lot to do with the inclusion of charcoal, one of nature's greatest detoxifying ingredients. I am a big fan of things that are artificial and chemical-packed, as evidenced by my love of a 3am Double Cheeseburger Meal, however charcoal is one of the ingredients that convinced me to embrace natural skincare. Charcoal can absorb up to 1000 times its own weight in toxins, making it just absorbent enough to hold onto at least 2 race days worth of champagne and heavy makeup and if you're thinking ahead, a Christmas lunch.
REHYDRATE
Once you've sucked all of the bad oils out of your face (again, technical terms), it's time to replace them with good oils. Do not give me that "no I don't need to rehydrate because my skin is already oily" crap, because that myth was busted long ago. Much like hair or most other things (I don't know the science behind all living things but I'm giving it a fair crack here), if you strip your skin of oils, your body is going to go into overdrive to try and produce more. 'Tis a vicious cycle. I use heavy duty moisturisers, oils, serums and night creams year 'round as I moonlight as a reptile, however the Face Masks by Skintox are heavily relied on by me when my skin is in turmoil as each mask has its own purpose and they are designed to be used over the course of 5 days. This means I don't have to think about which ingredients I'm putting on my skin and why. All the work is done for you with these, and as you'll learn sooner rather than later, I am lazy and therefore I like having things done for me. Like cooking and cleaning. The most obvious way to restore moisture to the body and, in turn, the skin, is to drink water, but water is about as boring as I am lazy. I've been devoted to the point of addiction to Cilk Rose Water since the brand's inception, as it makes me want to drink more water at the same time as delivering all sorts of beautifying perks to my skin and body. I add a light pour to sparkling water that I carbonate using my decidedly unglamorous Soda Stream from Kmart, and then I drink it out of a really nice crystal glass to counteract how deeply basic I am as a human being.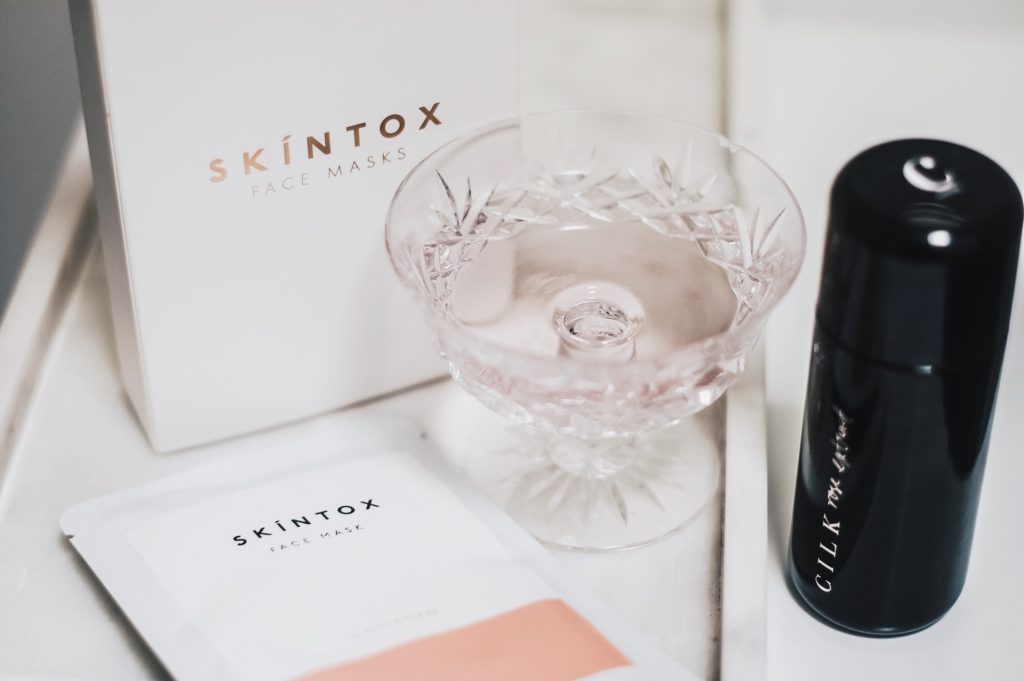 GET SERIOUS ABOUT YOUR SKINCARE ROUTINE
It's all when and good to be using all of these lovely products to restore your skin to its pre-abused glory, but if your skincare regime wasn't all that crash hot to begin with, your skin is going to have a hard time bouncing back. This is where the science-y part comes in, so I think that's best saved for a properly researched article as opposed to this stream-of-conciousness style writing, however I find that chemical exfoliants are the most effective way to keep my skin from becoming congested during particularly busy or stressful periods. While physical scrubs will leave your skin feeling clean, they tend to aggravate the skin and strip it of its natural oils, turning it into a petri dish for bacteria and really just worsening any issues. I've relied on Alpha H Liquid Gold for close to 5 years as a chemical exfoliant, and I can't imagine I'll be swapping it out of my routine any time in the foreseeable future. I also use a combination of Aspect serums (I cocktail together B + C in the mornings and A + B in the evenings) to rehydrate and improve the overall texture of my skin. I kept this routine up throughout the races and my skin bounced back far better than it ordinarily would. These products sit at the centre of my skincare routine, so I think I'll save the nitty gritty for a more in-depth skincare post.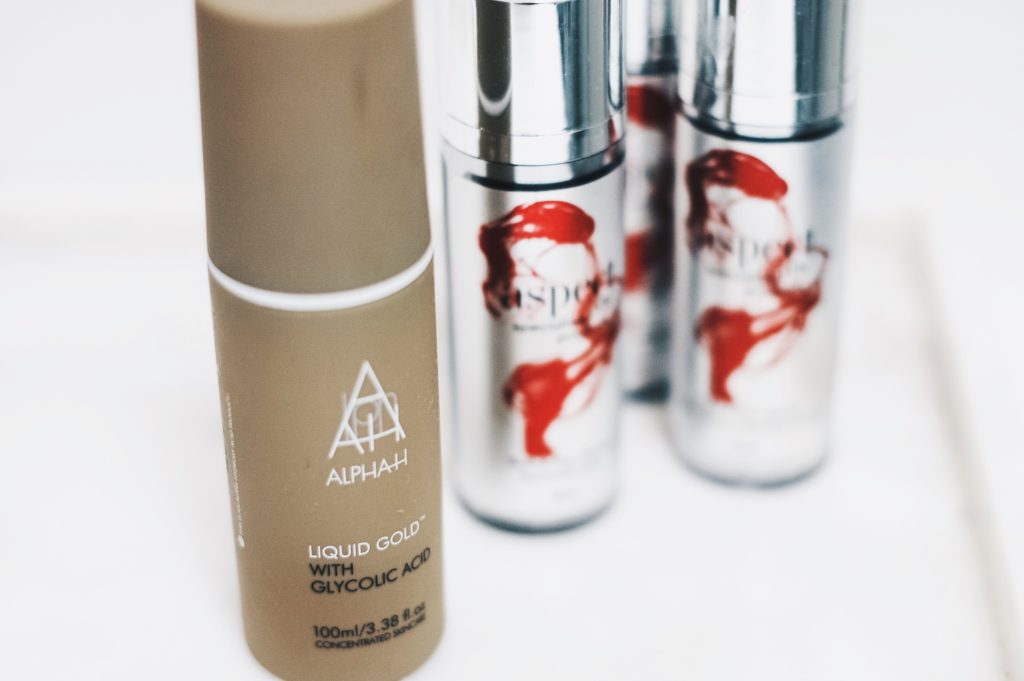 PREP YOUR SKIN FOR ROUND 2 (OR 3 OR 4)
While this particular course of skintoxing stemmed from the races, the entirety of the festive season follows a similar pattern in that you'll probably have to attend several events in quick succession, which means reapplying makeup before your skin has truly been detoxed. Charlotte Tilbury's Goddess Skin Clay Mask is my ultimate quick fix salvation product in that it preps your skin for makeup like nothing else. While it's a clay mask, I don't feel as thought it has any detoxifying properties beyond about 24 hours, and I prefer it for its brightening qualities as it makes your complexion look fresh and well-rested. While this falls under the skincare category, I only ever apply it before makeup as I would a primer (rather than the aforementioned masks that I apply with the intention of keeping my skin makeup free for the hours that follow), but it is perfect way to prep your skin ahead of a day or evening out particularly if said skin is looking lacklustre.