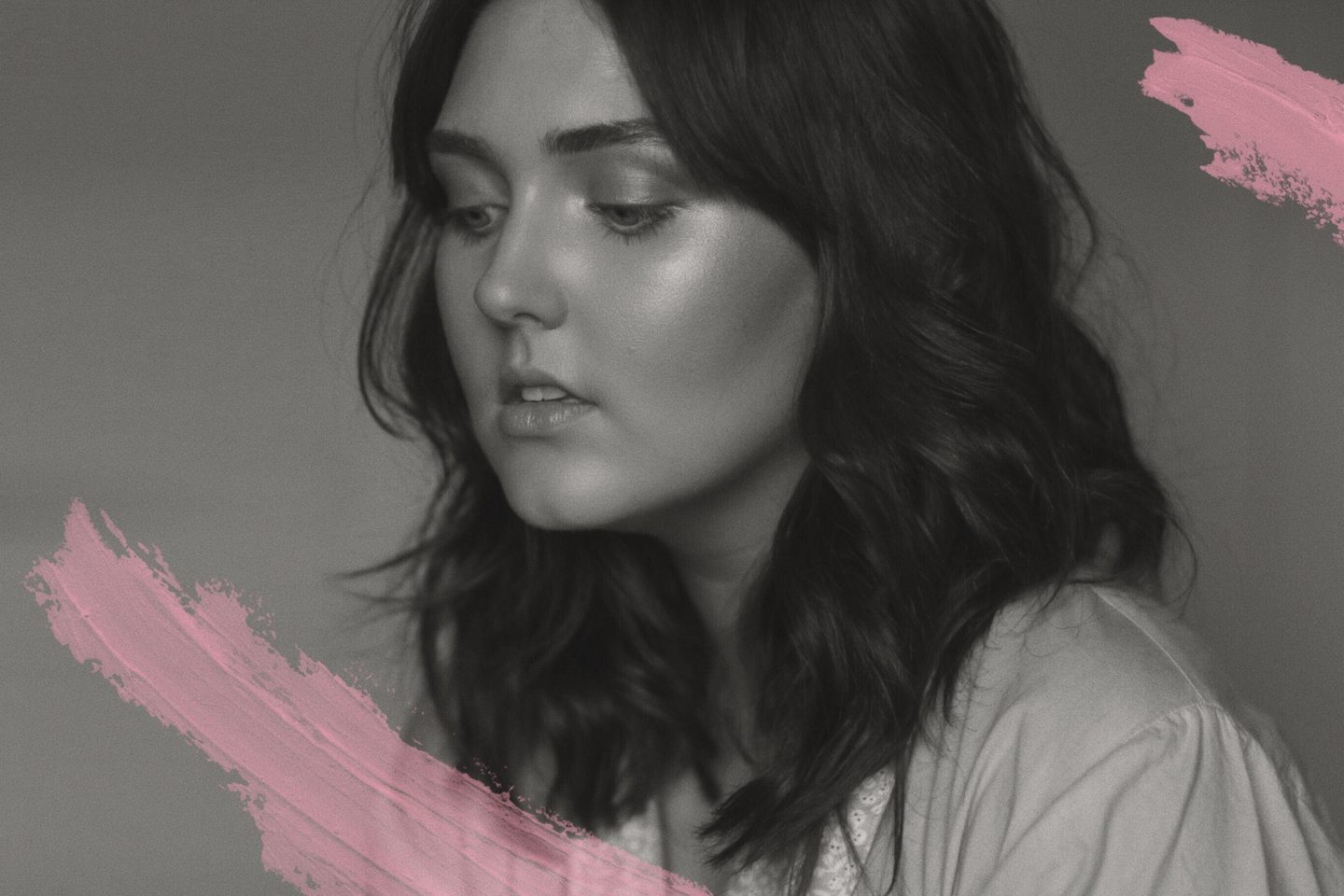 I really didn't want to use the word "bangs" because I'm not American, but it's better for SEO.
I had a sort-of-whispy-fringe-but-not-full-fringe cut in a few weeks ago, and I've had an influx of messages from fringe-havers and fringe-wanters asking how to style said fringe or if there's a trick. Perhaps this is because fringes are inherently difficult to work with, our quite possibly because I've expressed on more than one occasion how rarely I heat style my hair.
I am a changed woman. I bought myself a GHD Curve Creative Curl a few months ago (this isn't a plug it's just bloody good) and now I get an unfamiliar thrill out of doing my hair. Effort is so weird you guys.
When it comes to the fringe, there in indeed a trick. It worked when I cut my own fringe (never again) in year 10, and it works just as well today. It will cut your fringe styling time down to nothing, and it's truly foolproof.
I'll work through my routine from wet, freshly washed hair through to the heat styling, meaning the fringe tip will be somewhere in between (because it would be too easy for you otherwise). I should also note that I have very thick hair, and a lot of it, and it is neither dry nor oily- what works for my hair type may not necessarily work for yours (but my GOD it works well for me).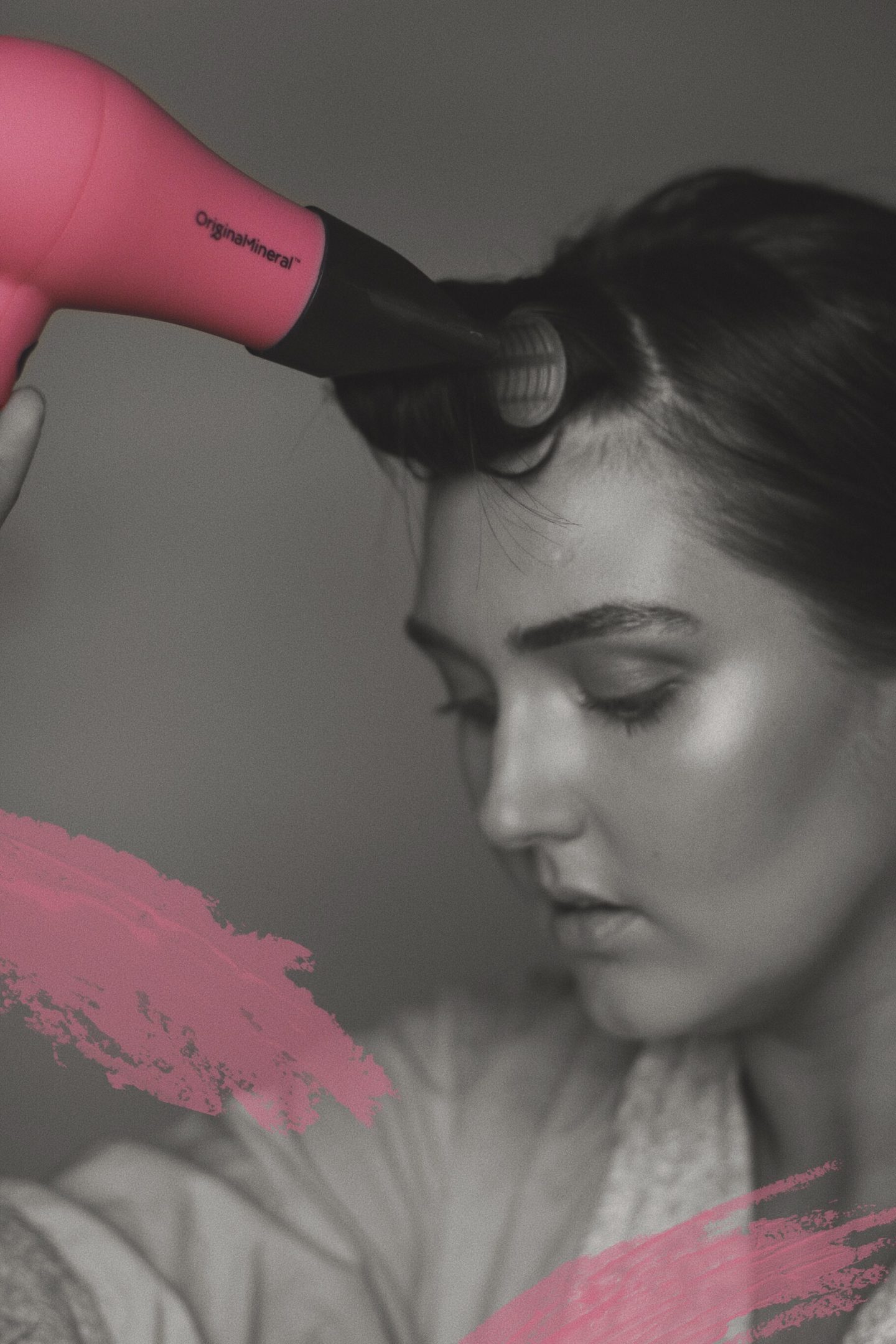 When my hair is damp, I work three products into it- a generous dousing of Redken Rootful through the roots (this dries to a powder finish so it doesn't weigh the hair down and I've never come across a comparable product), an equally generous amount of sea salt spray through the mid-lengths (my current most-reached for are French Girl Sea Spray and Evo Salty Dog) and a smidgen of serum through the very ends so they don't dry out (my favourite is by Mr Smith).  If I know I won't be using the curling tong I'll swap out the salt spray for Oribe Matte Waves as this gives my natural waves a bit more shape and hold. Ordinarily I'd go to bed and let my hair air dry, but if this is a morning situation then I'll let it air dry for as long as possible before blasting it with the dryer.
I style my fringe before I work on the rest of my hair. You'll need two things- a travel sized hairdryer (I use the O&M Jet Setter because it's the perfect size, I prefer to use one with a concentrator nozzle, I never feel like it's frying my hair and also it's hot pink) and an old fashioned hair roller (I use one that has been in a set in my house since before I was born- but if you can't find any at the back of the spare room drawers, you can find them here). The reason I opt for this combo is that I find them easier to manage than a standard dryer and a big round brush, plus the size of this dryer means you can just target your fringe and you aren't left . I just pop the roller in, blast it with the dryer for no longer than a few seconds, then gently pull the roller through the fringe while I'm still applying heat. Then I use my fingers to brush through the fringe so it loses a bit of that volume and shape that the roller has given it, then I part it down the middle.
For the rest of my hair I use a GHD curve to create quite loose curls roughy one inch thick, working from the lengths below the top of my ears so I'm not left with a Shirley Temple 'do. Then I brush through said curls with either a brush or my fingers, then I tip my head upside down and use a hybrid hairspray/texturising spray (I usually reach for either Oribe Texturising Spray or Redken Windblown).
If your fringe still isn't sitting quite right, pop the roller back in and walk around the house for a bit, then blast it with your travel dryer again. Despite being parted down the centre, my fringe sits better if I style it to fall straight like a front fringe, and then part it from there.
If this works for you, let me know. If not… sorry?