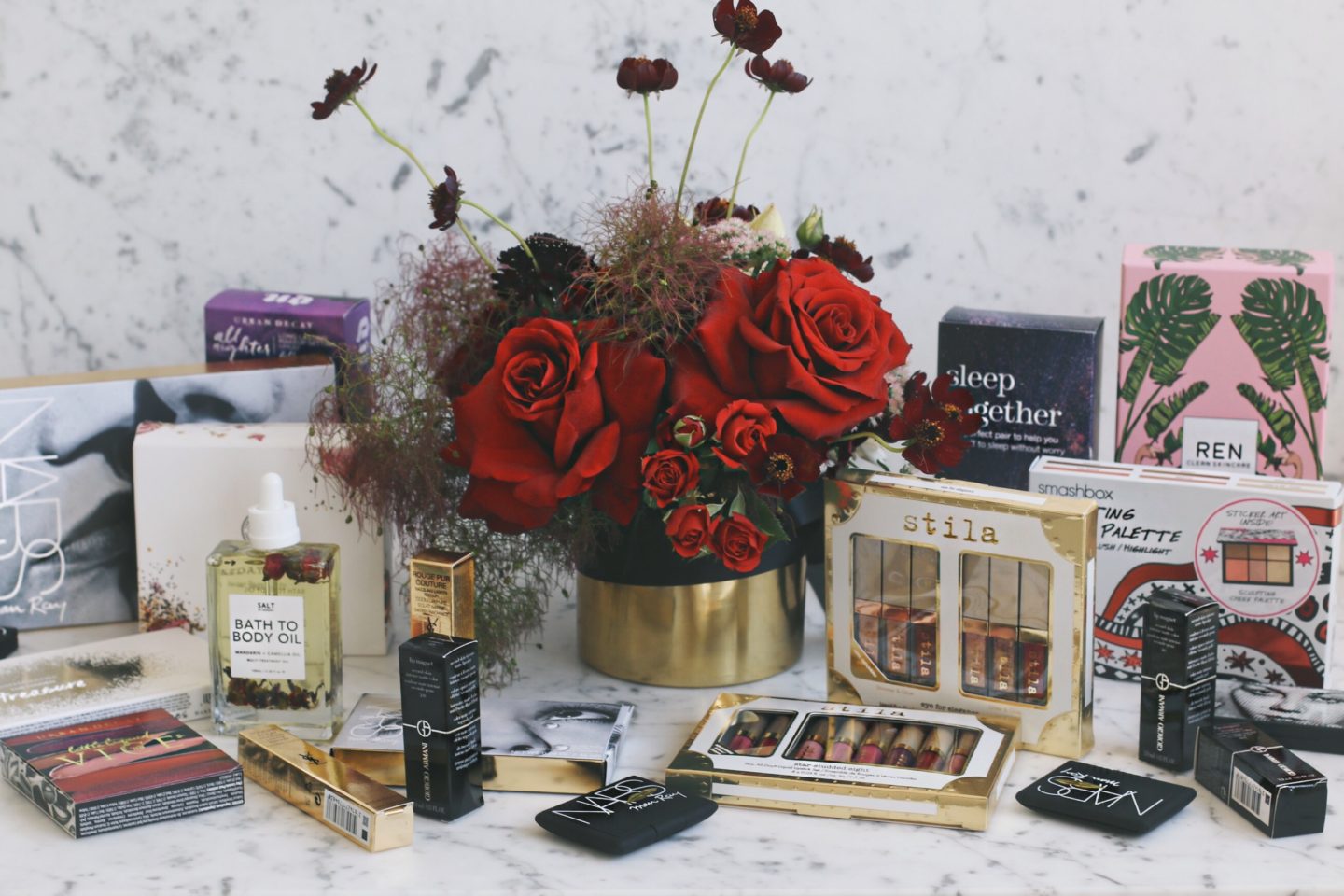 I imagine this feels like a strangely specific price range for some, but I find that this is the most common price point for beauty related gifts.
Part 1 of my 3 part Beauty Gift Guide detailed "stocking fillers," all roughly $35 and below, and here we graduate to a $40 to $75 price bracket. As I noted in Part 1 (which you can read here), I wanted to create gift guides that addressed a variety of price points that didn't require you to scroll through to pinpoint the options that suit your budget, and a guide that actually gave you some information on the products, who they'd work for and what you're physically getting for your money. None of this content is sponsored and I have only chosen to include products from bands and companies that I trust. Every gift here is a gift I would be thrilled to receive and proud to give.
You can read my Stocking Fillers Gift Guide here.
You can read my Luxury Beauty Gift Guide here.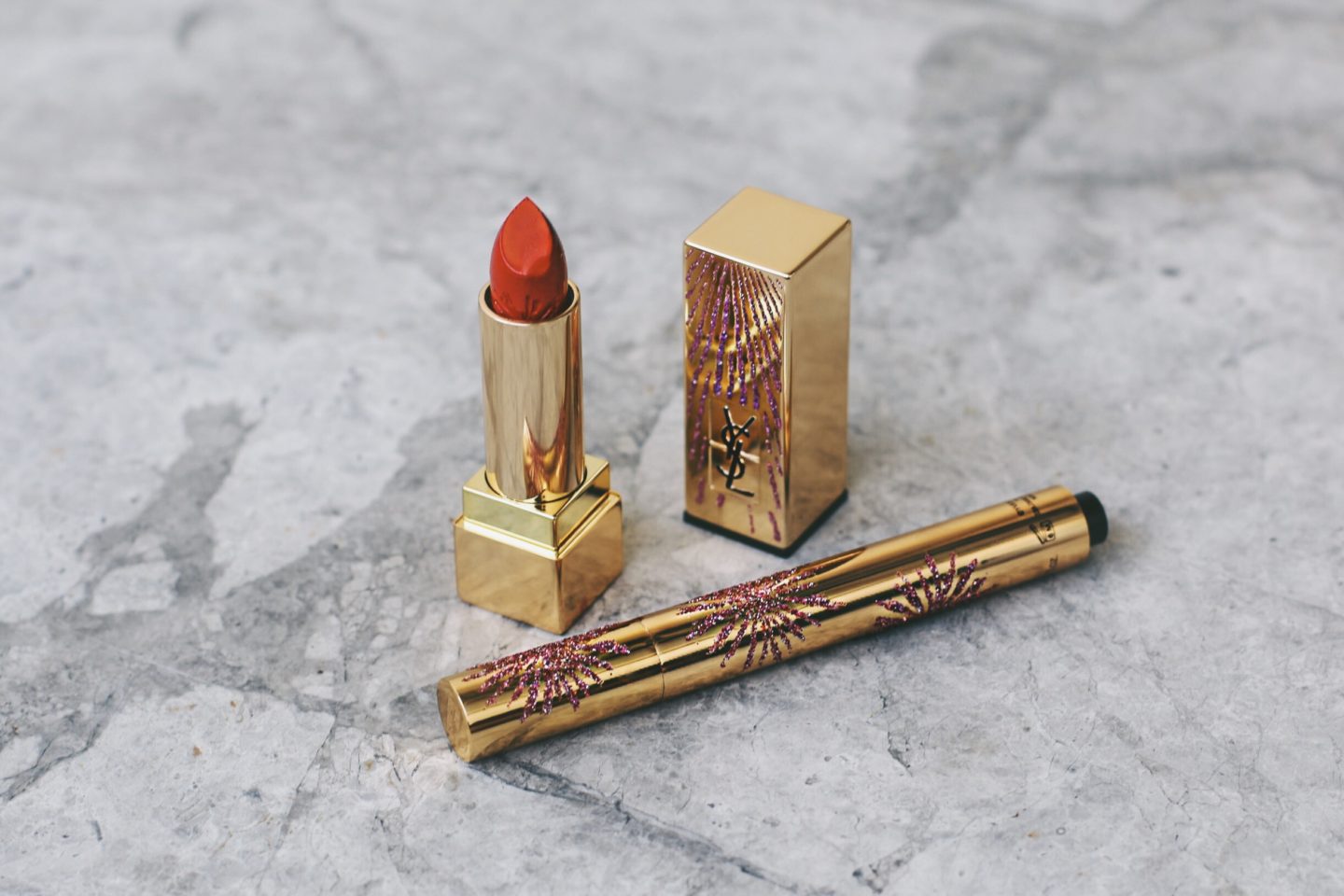 These two gifts are both really great examples of something I touched on in Part 1 of this guide– buying the smallest possible gift with the money you have, ensuring that you're buying a really beautiful high quality gift rather than something large but low quality. For Holiday 2017, Yves Saint Laurent have created a signature festive season look- the Dazzling Lights look. Each item from their limited edition holiday collection is cased in sparkling firework packaging, and they are so beautiful you'll want to keep them on your dresser long after they're empty.
At this price point you'll find four shades of Rouge Pur Couture (my favourite is Le Rouge No 1 which is a beautiful classic red and it actually part of the permanent collection), each in limited edition Dazzling Lights packaging and with a firework explosion engraved into the lipstick bullet itself- so intricate you won't want to use it but you should because it's a beautiful lipstick.
YSL Rouge Pur Couture Dazzling Lights Collector Edition, $55, are available at YSL Beauté counters nationally
One of my all-time favourite and consistently most reached-for products is YSL Touche Éclat to brighten the under eyes (it was also one of the first products I heard referred to as "cult" when I read it in my Nylon Pretty book in about 2007- a huge part of my beauty education), and for the 2017 holiday season it too is available in limited edition Dazzling Lights packaging. Both perfect gifts for true beauty lovers who understand the impact of these iconic products.
YSL Touche Éclat Dazzling Lights Collector Edition, $68, are available at YSL Beauté counters nationally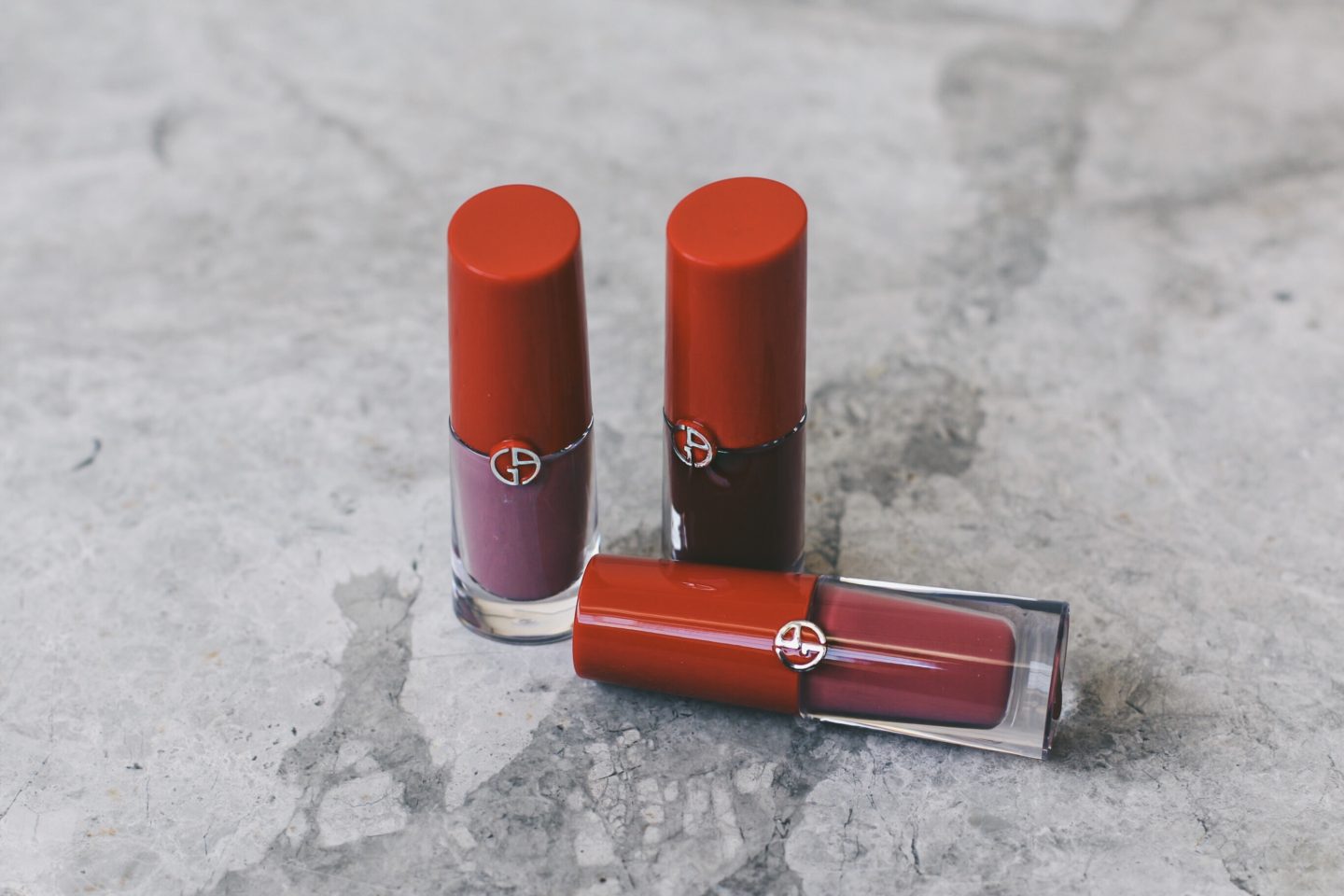 Another great example of gifting luxury beauty (I do think gift giving should be about buying items that people ordinarily wouldn't treat themselves too) comes from the Giorgio Armani Holiday 2017 offering. They've released their matte liquid lipsticks in six limited edition holiday shades (my favourite are 509 Romanza which is a dusty pink, 510 Magnetic which is a very romantic rose and 603 Adrenaline which is a super sexy burgundy), and because these lippies are genuinely SO good (incredible colour payoff, feel comfortable on the lips, not drying at all) I think they'd make a wonderful present for just about anyone. Armani are forever one of my favourite beauty brands.
Shop here: Giorgio Armani Lip Magnet Limited Edition Holiday 2017, $58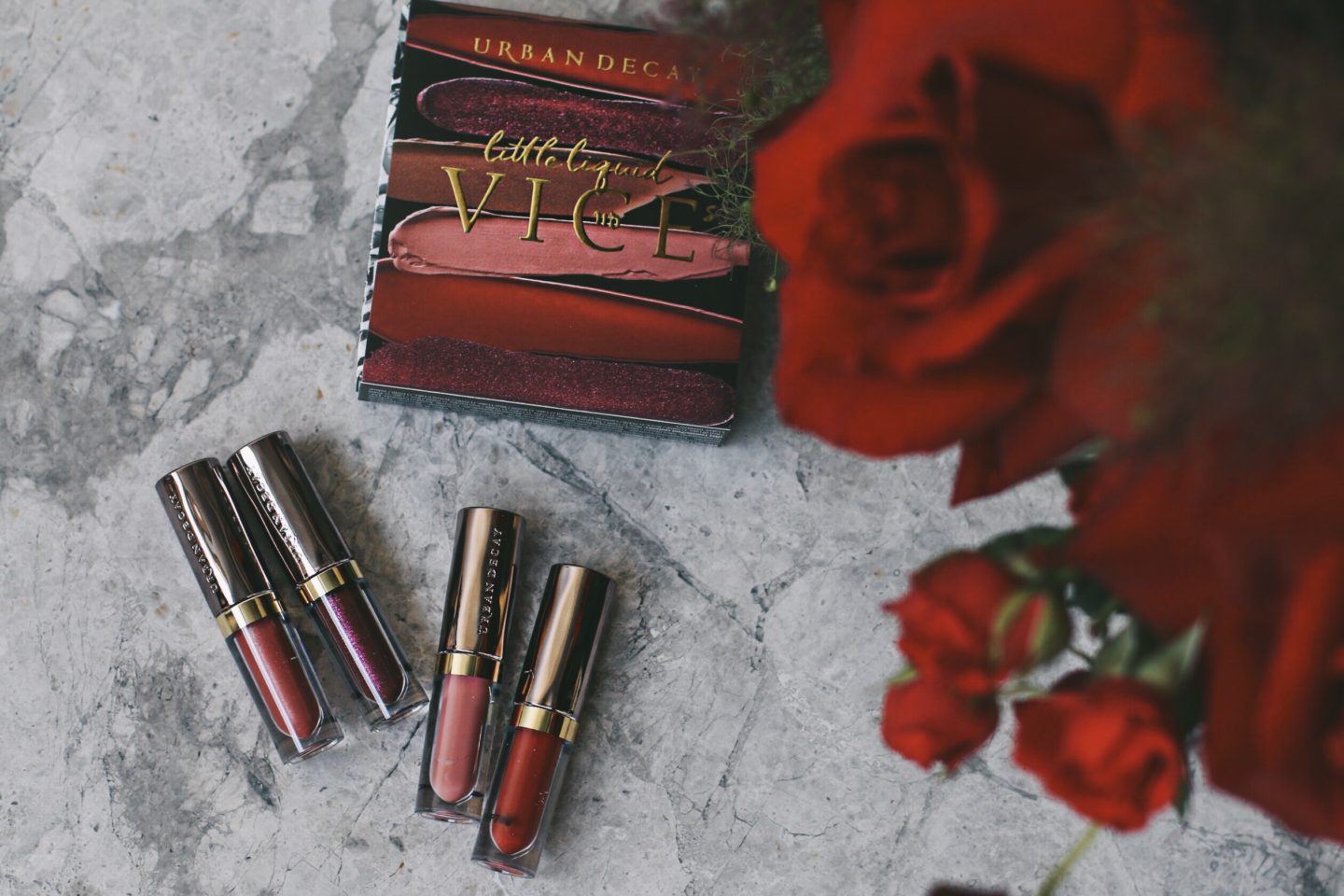 While we're on the subject of incredibly high performing liquid lipsticks, it would be remiss of me not to include Urban Decay's Little Liquid Vices. This set is the perfect introduction to a brand undoubtedly more famous for their eye palettes than lip colours, and can be divided up between friends as party favours or gifted as a set. You'll get four shades ranging from bold brights through to wearable neutrals with finishes ranging from shimmers to mattes.
Shop here: Urban Decay Little Liquid Vices, $41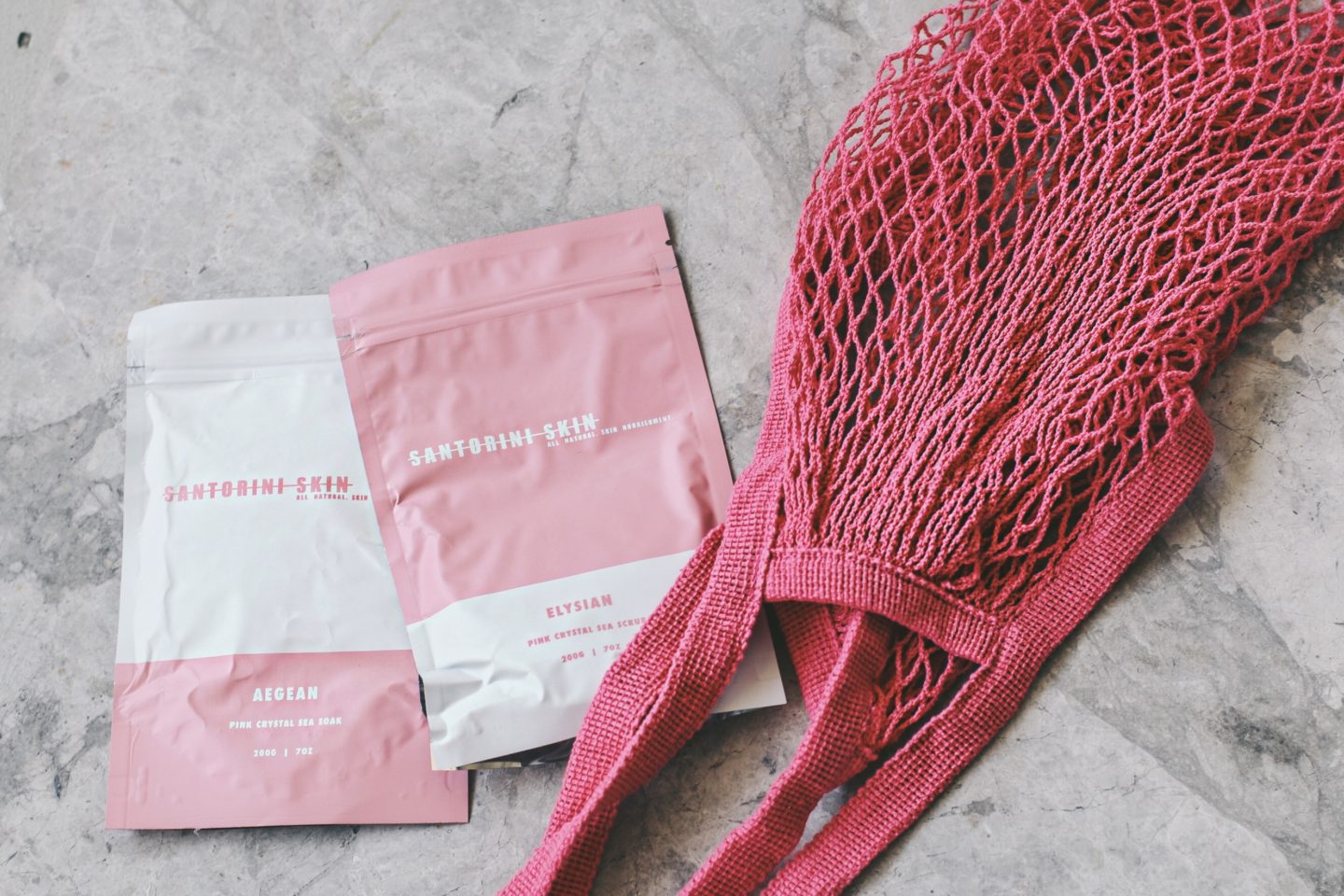 I've talked in depth about new company Santorini Skin on Instagram this year as they've filled a gap for body scrubs that aren't coffee based (while I love coffee, I know many people who don't love the scent). Santorini Skin released a Scrub and Soak this year, both smelling of fresh citrus and packed with all that good stuff that your skin loves. I love both of these products. I don't even own a bath, but I loved the scent of the soak so much that I refused to let it go to waste so I use it in my foot spa- it's heaven. If you buy these as a set you also get a hot pink Summer Sac which makes beach trips and grocery shopping infinitely more glam.
Shop here: Santorini Skin Essentials Pack, $59.95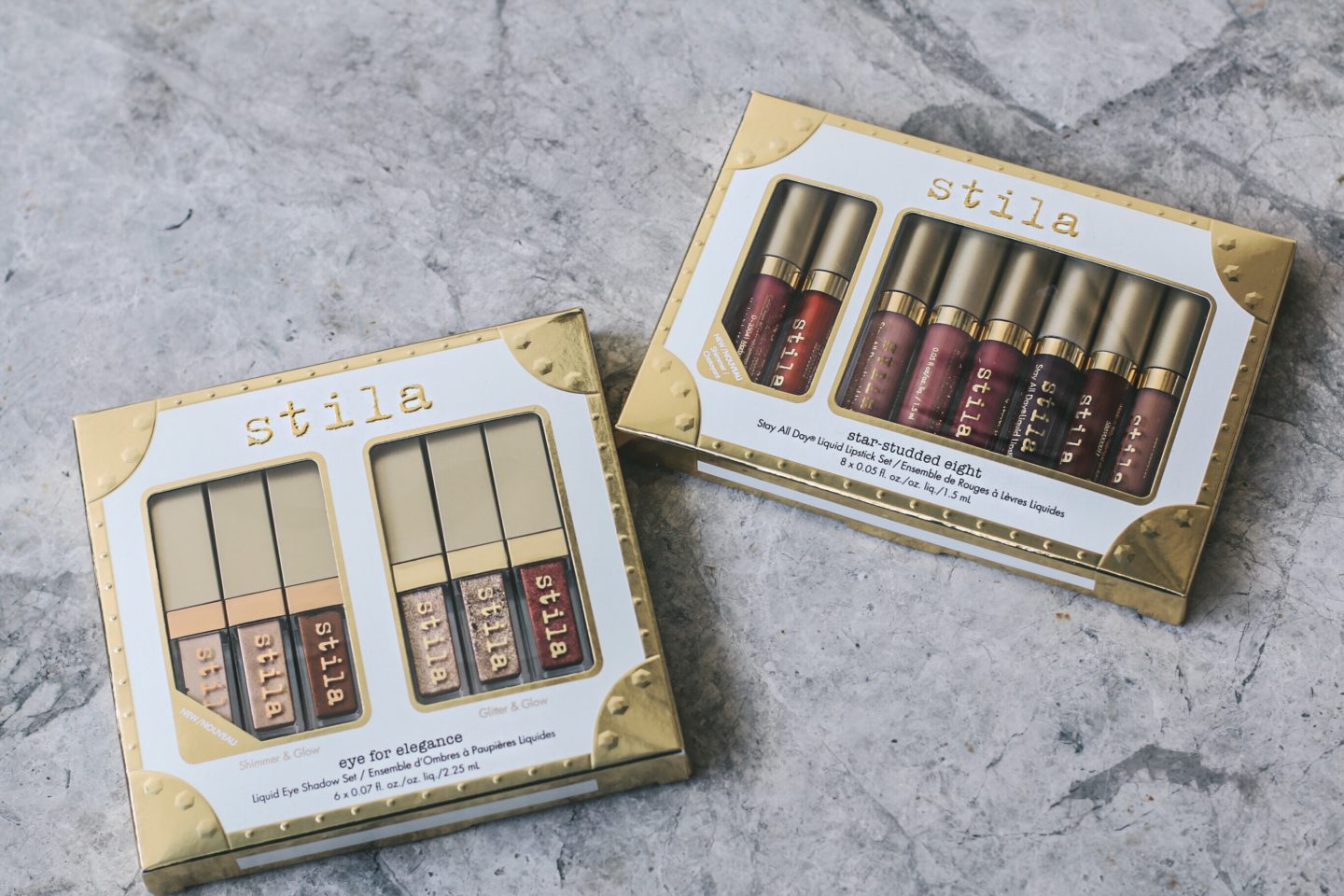 Stila do some of the BEST Chrissie sets year after year. My 2017 Stila picks are a bit overindulgent but that's what the festive season is all about. The Stila Eye For Elegance Set contains six Liquid Eyeshadows with shimmery and glittery finishes. They apply as a liquid and dry down to a powder- we actually used these on my Mecca Christmas shoot and I was blown away- makeup on at 8am, filmed, got on a plane back to Melbourne and looked at myself in the mirror at around 6pm to find zero creases and, more remarkably, no fallout from the glitter. These might be what the youth call "extra," but I am just mad for a sparkly party eye pared back with a really clean base, particularly at this time of year.
Shop here: Stila Eye For Elegance Liquid Eyeshadow Set, $66
I've spent a bit of time on liquid lipsticks here, but Stila really make some of the best. Their Star-Studded Eight Set comes with eight hues, as its name suggests- six of these shades are best-selling mattes from Stila's permanent Stay All Day Liquid Lipstick collection, and the remaining two are limited edition shimmers for the holiday season.
Shop here: Stila Star-Studded Eight Stay All Day Liquid Lipstick Set, $66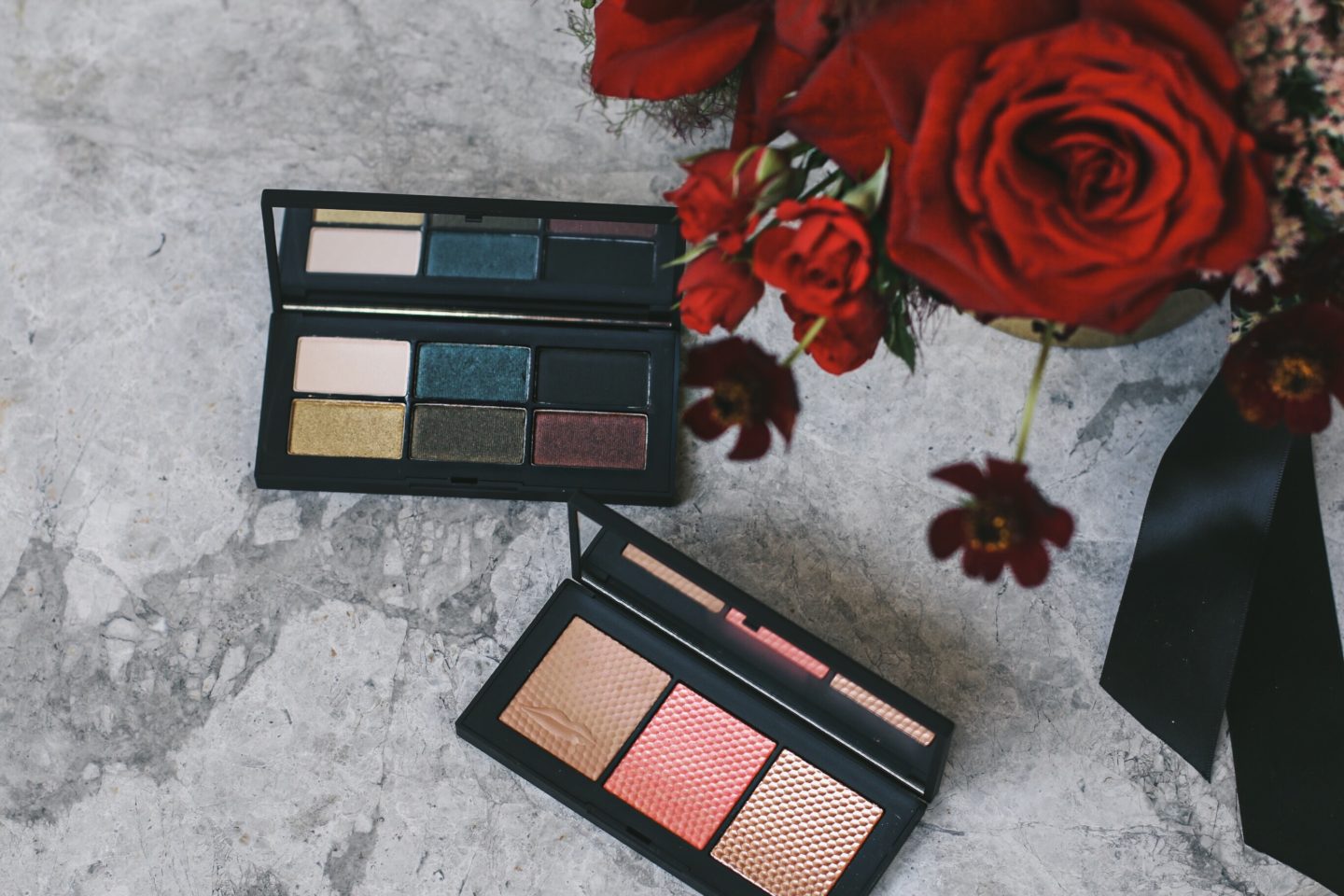 We do need to talk about Nars' Man Ray Holiday Collection for a bit. I've reviewed the entire collection here, and there are some CRACKER gifting options in this offering.
The Glass Tears Eyeshadow palette includes six new, limited edition holiday shades in really well sized pans, with Man Ray's iconic Glass Tears photograph splashed across the packaging. The shades include a matte cream, antique gold, shimmering teal, shimmering moss green, matte black and shimmering burgundy and while this is far from a "neutral" palette you can definitely do a lot with these shadows, even for day. Nars eyeshadows used to get some mixed reviews but I've always found them to be richly pigmented and long wearing.
Shop here: Nars Glass Tears Eyeshadow Palette, $71
Nars get their biggest rap from their cheek colours, so any limited edition Nars cheek palette will be on any beauty lover's wish list. The bronzer in The Veil Cheek Palette is actually the Laguna Sunwash Diffusing Bronzer from the Nars permanent collection (unpopular opinion but I actually prefer this formula to the original Laguna) plus two new limited shades- a watermelon blush called Lovesick and a deep rose gold highlighter named Surreal. The packaging uses Man Ray's photograph The Veil- this entire collection is inspired by the photography of Man Ray but I won't go into it here as I've detailed that more in my full collection review.
Shop here: Nars The Veil Cheek Palette, $71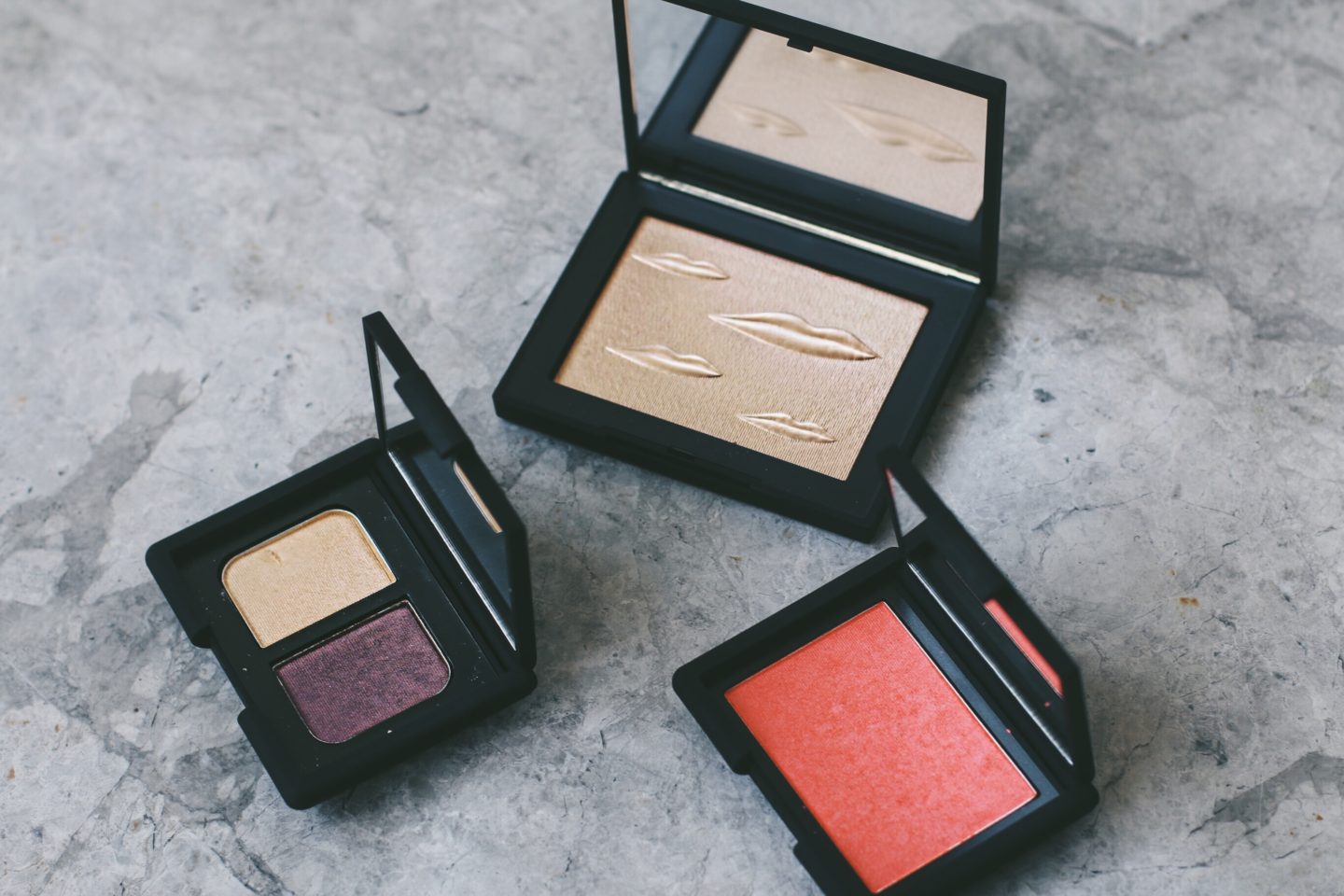 I mentioned above my Mecca Christmas look, and the highlighter I used was the Nars Overexposed Glow Highlighter in Double Take. Choosing a highlighter is not a decision I take lightly as I am nothing short of a highlighter junkie. I hate the idea of saving great products for special occasions, but as this is limited edition I fear my heart will hurt too much when I eventually hit the pan. Overexposed Glow packs on just the right amount of shimmer and the shade is a universally flattering champagne. It also features the signature pout we see emblazoned across much of the Man Ray collection.
Shop here: Nars Overexposed Glow Highlighter in Double Take, $61

I hoard palettes, but I love the simplicity of a great duo. This one in particular is very good as you can use the lovely gold over your entire lid then smoke it out with the plum (I don't love when a duo has two similar colours because one of them always ends up being a bit redundant). Plum is surprisingly wearable, you guys! Buy this present for your green-eyed friends.
Shop here: Nars x Man Ray Eyeshadow Duo in Montparnasse, $52

A lot of Nars cheek colours look a bit scary in the pan but are lovely and sheer upon application- Fetishized, from their Man Ray collection, is one of them. You can get some seroious pigmentation out of this as with any Nars blush, and I think this colour would be incredible on women of colour or anyone with a deep, Mediterranean complexion, however I have fair to medium skin and have been able to make this work on me with a light hand.
Shop here: Nars x Man Ray Blush in Fetishized, $44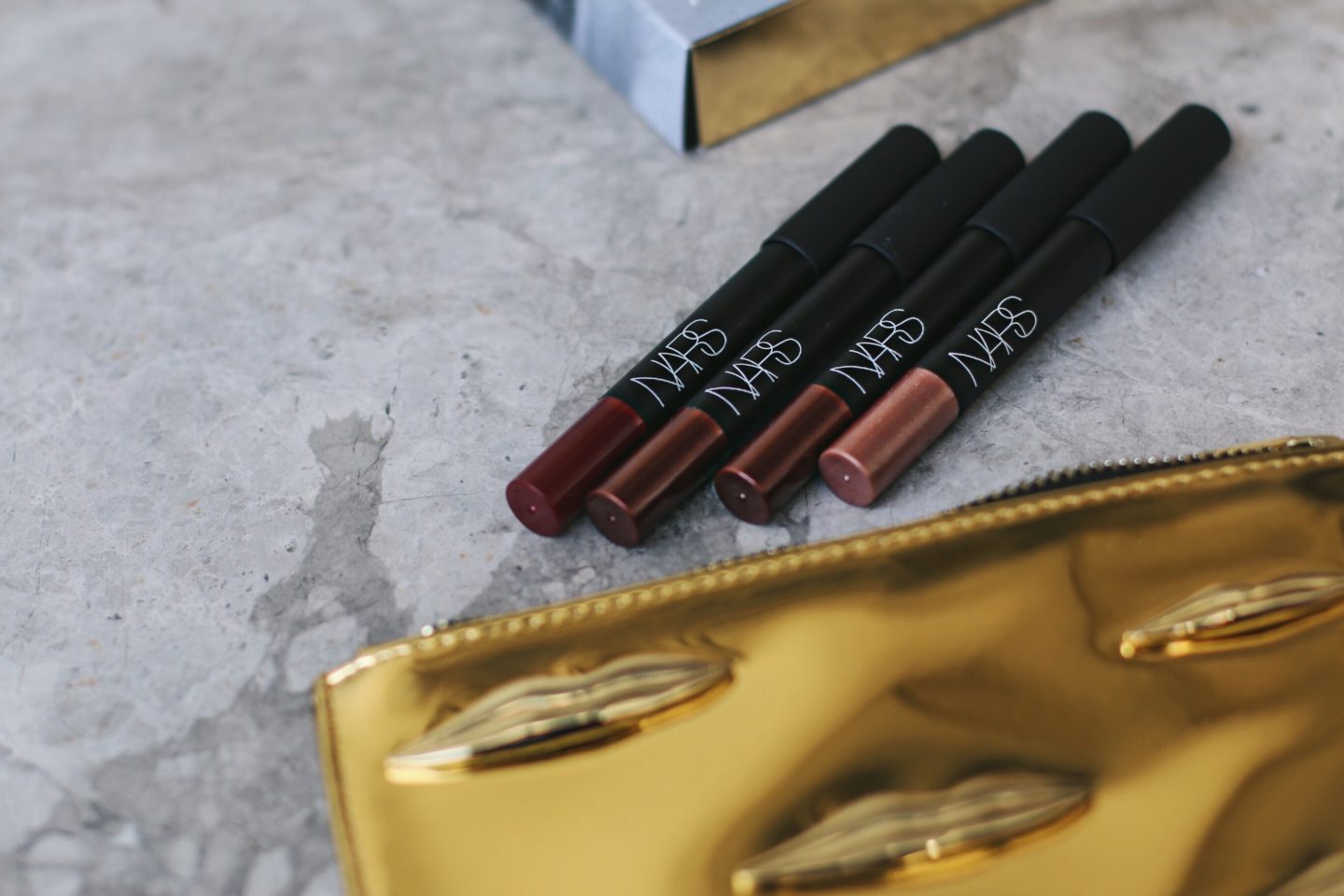 I will stop harping on about Nars Holiday after this, but this one is a REALLY great gift. Nars lip pencils changed the way I approached lip colour many years ago as the formula (applies like a crayon so super easy to use) really lets you ease into bold lip colours without it being too scary. They do a couple of lip pencil sets each season and this one is really fun. The Kiss Velvet Matte Lip Pencil Set comes with four colours, each metallic but with a semi-matte finish, ranging from bordeaux through to rust, mahogany through to a soft pink. I've worn the rust during the day and the metallic isn't too scary nor is the colour. This is another one of those great pressies that you can gift as a set or divvie up the products as little party favours.
Shop here: Nars The Kiss Velvet Matte Lip Pencil Set, $71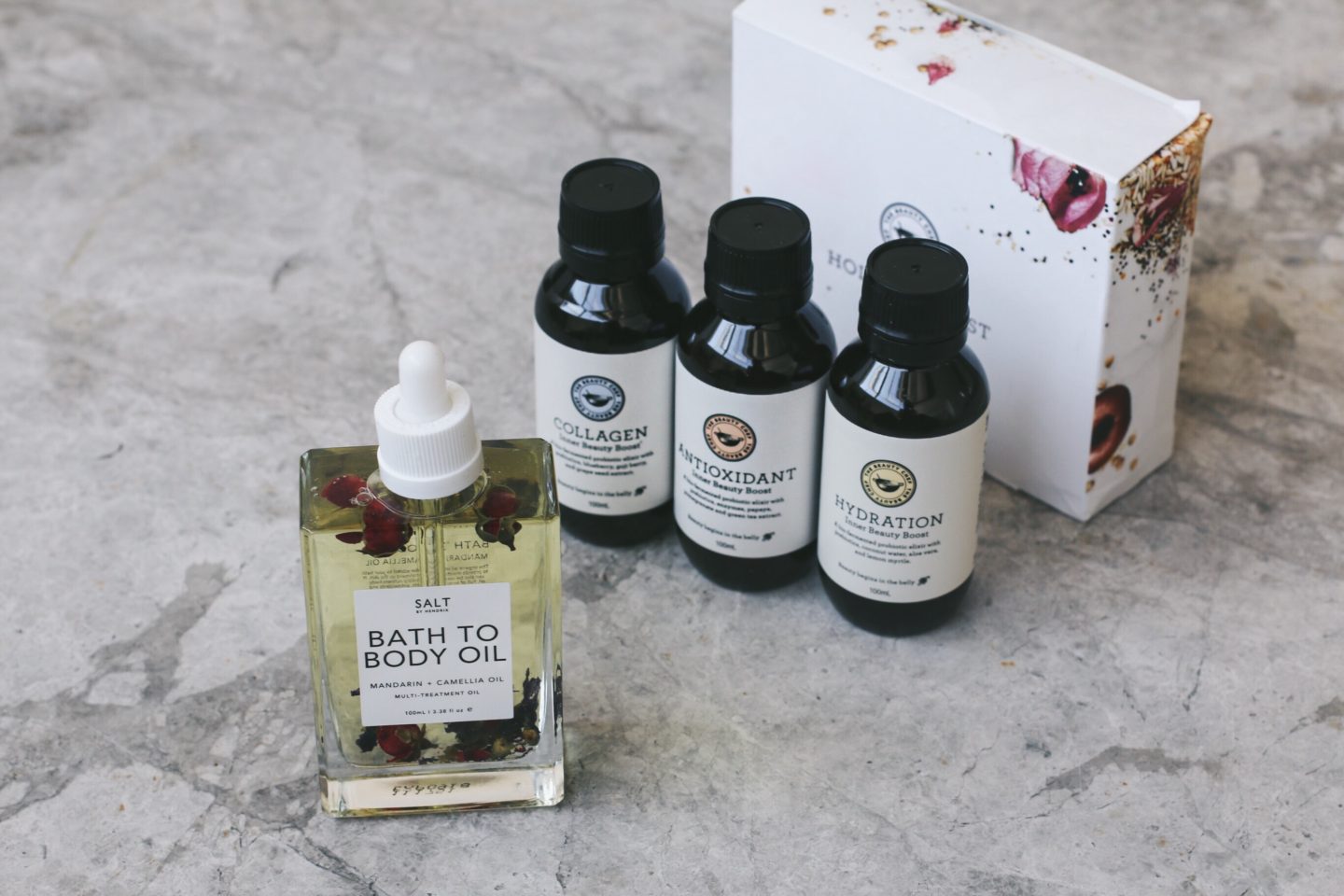 I talked about how SALT By Hendrix has won over my heart after a late introduction this year in Part 1 of my Gift Guide series, and this is another great gift in a slightly higher price range. The Bath To Body Oil performs as well as a dry oil as it does as a bathsoak, and unlike traditional salt or milk soaks you don't physically need a bath in order to reap the benefits. Sinks into the skin in no time, is incredibly hydrating (I always reach for oils rather than lotions or butters), and the packaging renders it a really beautiful Christmas gift.
Shop here: SALT By Hendrix Bath To Body Oil, 39.95
I've used quite a few Beauty Chef products over the last year or two so I feel very comfortable recommending their products, even if they fall into the "health" sphere that I am in no way an expert in. Their beauty boosters are perfect for when you're feeling a bit bleugh (technical term) as you just add them into your water for (for lack of a better word) a boost. This Holiday Boost set is wonderful as the Collagen, Antioxidant and Hydration boosters work so effectively on their own, but also function together as they fix everything we tend to let slip during the festive season. Beautiful gift for the health nut, skincare obsessive or the party girl who may appreciate a new holiday hangover cure.
Shop here: The Beauty Chef Holiday Boost Set, $45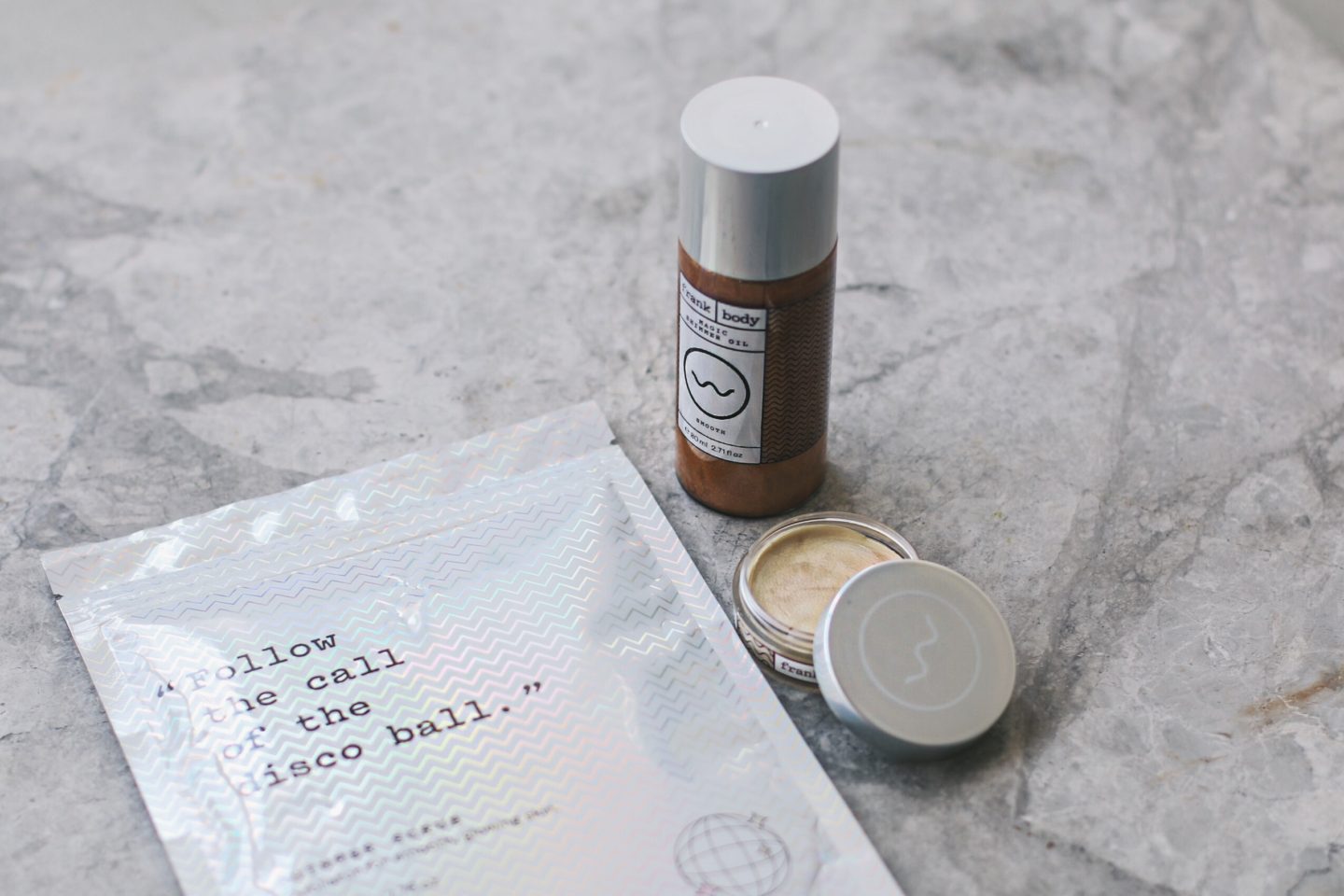 I raved and raved about this limited edition Frank Body Shimmer Bomb Kit on my blog a couple of months ago, and because it got such a rave response it is BACK for the holidays. I've reviewed this kit in its entirety already (which you can read here), so I don't feel that I need to go into too much detail with this one. I should reiterate that this is strictly LIMITED EDITION and there is no doubt in my mind that this one will sell out. It's really very good.
Shop here: Frank Body Shimmer Bomb Kit, $49.95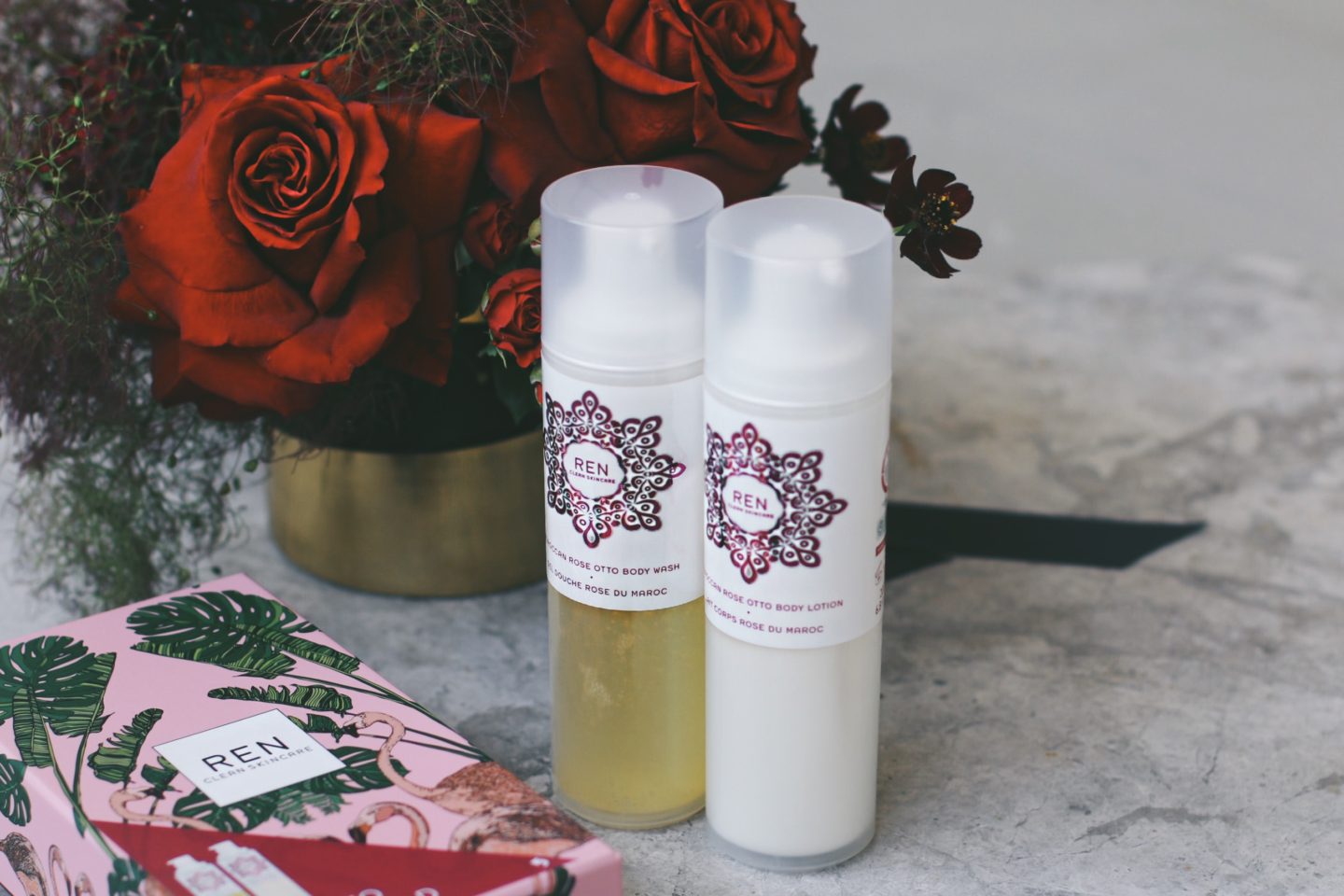 I love gifting Ren products at this time of year as they do really beautiful holiday packaging and, more importantly, I've never heard anyone complain of reactions to their products as they're all plant and mineral derived. Their Rose To The World Set is very, very beautiful and contains a two full-sized, best selling products- a Moroccan Rose Otto Body Wash and Moroccan Rose Otto Body Lotion. This is a great gift if you're a bit unsure of someone's skin type as body products are a lot safer to pick than facial skincare. This is another nice example of the "buying gifts that people wouldn't ordinarily buy themselves" thing I keep talking about- everyone uses body wash, but they are reluctant to go for the luxury option over the supermarket alternative.
Shop here: REN Rose To The World Duo, $67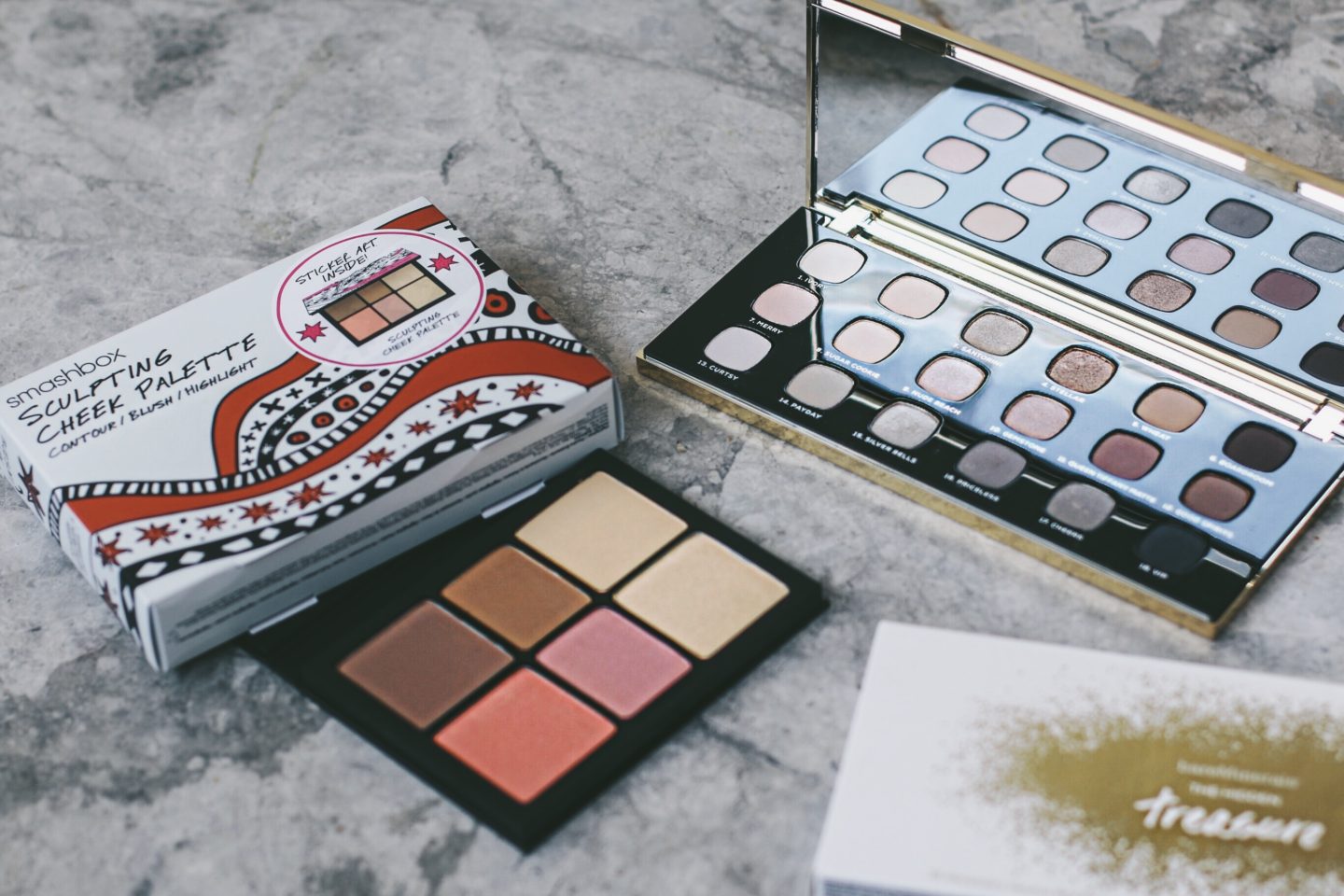 Smashbox makeup is so FUN. The products are fun to use, their ethos is fun, their packaging is fun. My whole philosophy with beauty is that if you're not having fun there's not really any point, and this limited edition Sculpting Cheek Palette is particularly fun because they've included a bunch of Ana Strumpf stickers in there so you can customise your packaging. STICKERS ARE FUN. All that aside, this is a really great complexion palette. One of Smashbox's best selling products is there Step By Step Contour Kit, and this palette contains all three shades from the contour kit (they are all matte so they are a true contour- shimmer does not maketh a natural contour) PLUS two blushes and a highlight. Unbelievably well priced given the size of the palette and the quality of the powders.
Shop here: Smashbox Sculpting Cheek Palette, $51
Palettes make wonderful gifts because they get people excited about makeup and give you the opportunity to experiment with shades you may not normally opt for in a single pan or duo- and there's no better time to experiment with makeup than during the festive season. Bare Minerals' Hidden Treasure Palette comes with 18 SHADES but, unlike most palettes with this number of colours, every single shade is high quality AND wearable as it's primarily a neutral palette. What I find particularly special about this palette is the mix of finishes- an even mix of mattes and metallics can be difficult to come by. I also really appreciate the mix of cool and warm tones in this palette as I find most neutral palettes to be primarily brown shades (which I love, but it's nice to spice up your life a bit). Another bonus of this as a gift is that inside the packaging you'll find a couple of great step-by-step, colour-by-numbers guides which make for a great starting point when you're working with this many colours.
Shop here: BareMinerals Hidden Treasure Palette, $67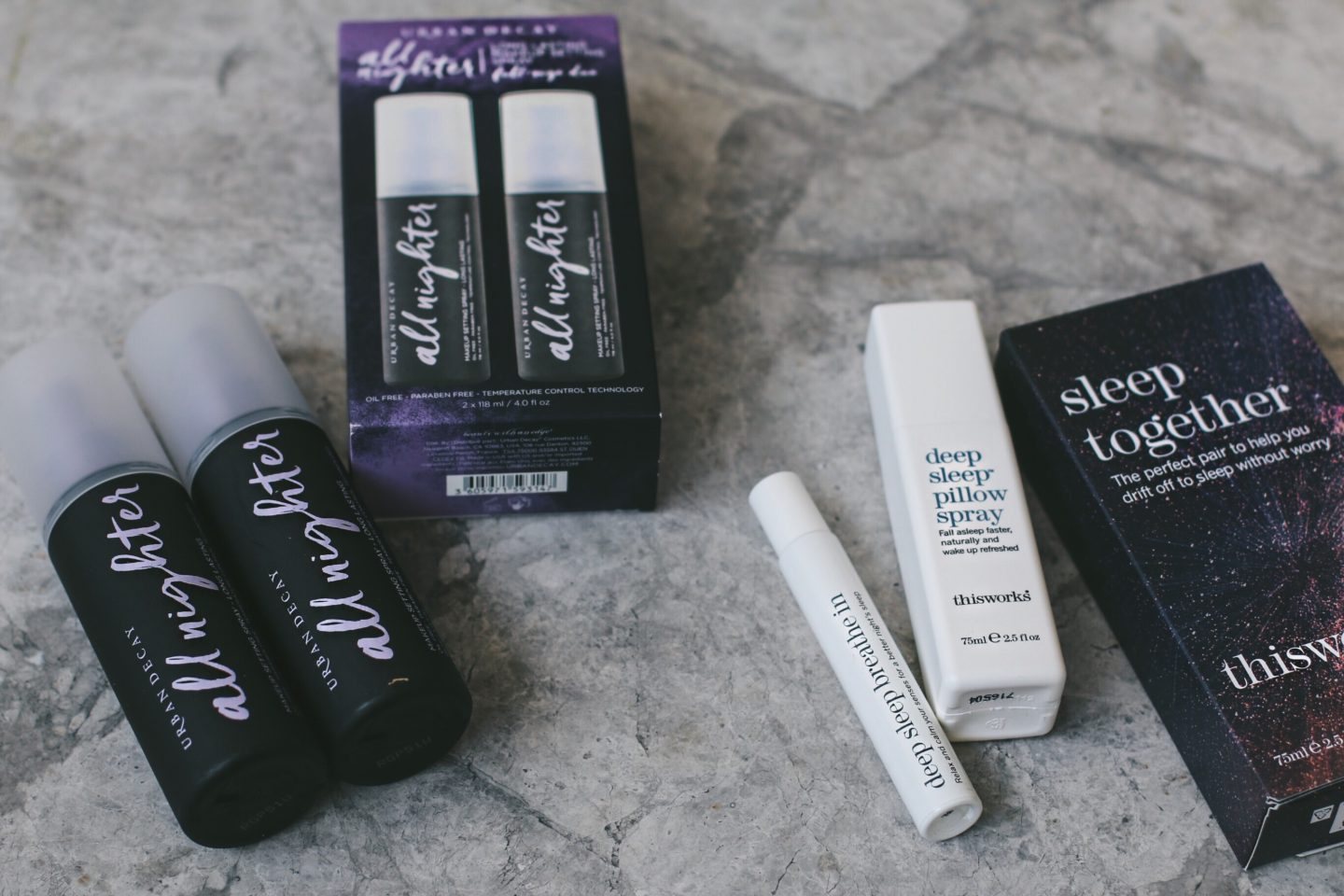 I hate to use that word again but Urban Decay All Nighter Makeup Setting Spray really is a cult product. It really works- as its name suggest it will keep your makeup in place regardless of where the night takes you (some nights are stranger than others during party season so this is an essential). This might seem like a bit of a weird gift but it's perfect to split between yourself and a mate or just keep it for yourself if you already use this product because it is SUCH good value. One bottle of this stuff would ordinarily cost you $49, but you get two full-sized bottles in this limited edition holiday duo for $68. As far as good value gifts go, this is one of the best.
Shop here: Urban Decay All Nighter Setting Spray Duo, $68
I mentioned a mini version of the This Works Sleep Together duo in my stocking fillers gift guide, and this makes an equally lovely gift if you have a bit of a bigger budget. This is a perfect office Christmas party gift because even if you don't know someone outside of work, you can guarantee they're not getting enough sleep, or it's a beautiful and thoughtful gift for your overworked mama (my mum says she hasn't slept a full night in 25 years so hopefully this present will make her less salty about me effectively ruining her sleeping habits).
Shop here: This Works Sleep Together Duo, $50
Festive flower arrangement supplied by Wild Flos.
Sincere and special thanks to Tailormaid PR, Mecca Brands, Sarah Humphries Agency, Frank Body, L'Oréal Luxe and Jas at Santorini Skin.