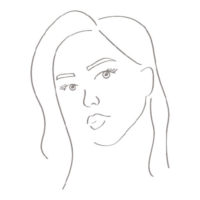 2nd November, 2016
2016 SPRING RACING CARNIVAL:

MELBOURNE CUP BEAUTY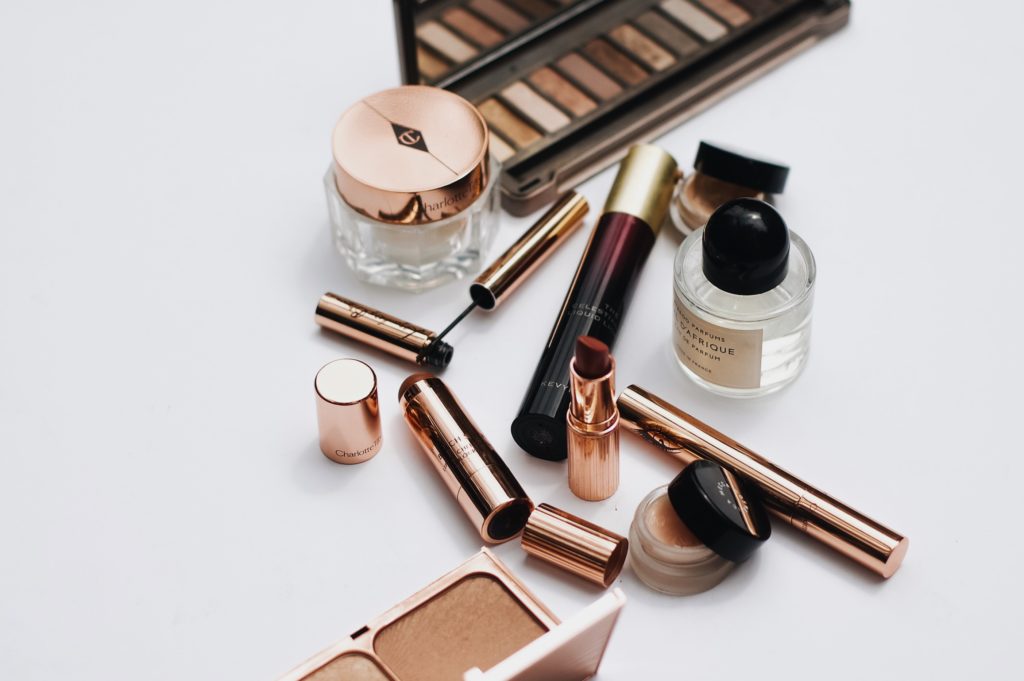 Melbourne Cup is a thing that has happened, and with it came day 2 of me trying to convince myself/the internet that I can do more with my makeup than just a subtle smokey eye and a nude lip.
Here is how I did my makeup on Cup Day. In a shock turn of events, I oped for a subtle smokey eye and a nude lip. I wore Ellery again because if you're going to be predictable with your makeup, why not let that same level of predictability translate through to your outfit. Why exceed expectations when you can comfortably meet them.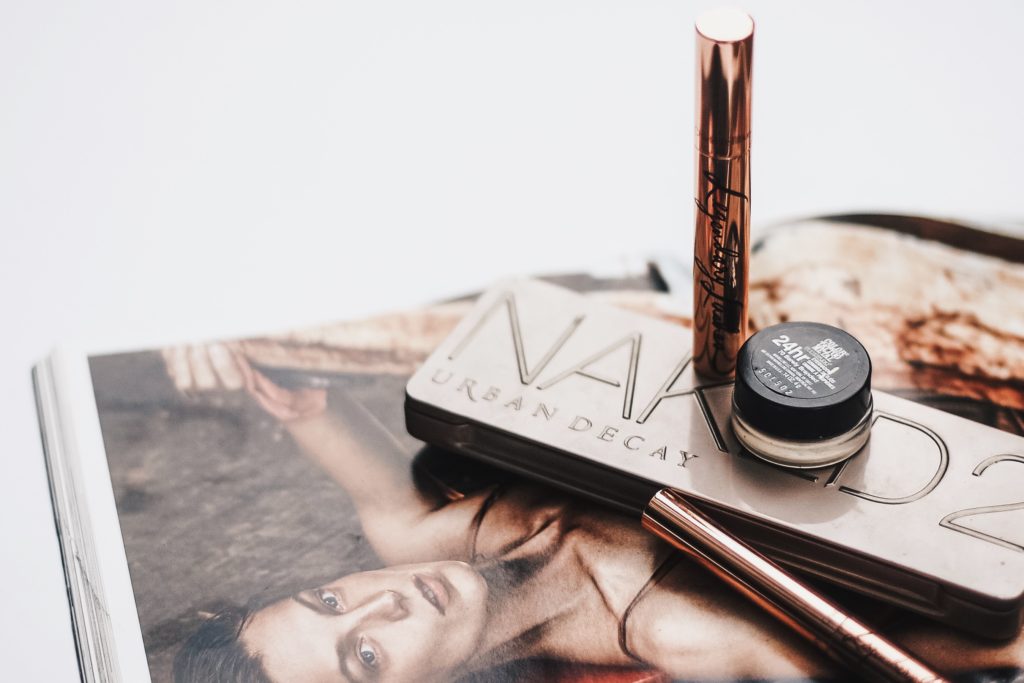 THE EYES
I was wearing a silk head scarf to the Melbourne Cup (only one person asked if I was Amish so it went over better than I'd anticipated) so I thought I'd go head-to-toe gypsy and channel some sort of bronzed goddess for my makeup look. This was also because my skin colour was no longer the colour of my skin- I had the most perfect spray tan from Brazilian Butterfly before Derby Day, and for no reason in particular I decided to top it up myself the evening before the Cup. Given my new "warm" complexion I opted for similarly warm, bronze eye makeup. I never prime my eyes because I'm lazy, but to give my eyeshadow colour some depth and the formula some longevity I started with a base of Maybelline Colour Tattoo in Barely Branded (a cheap and truly amazing alternative to every high end eye primer I've ever tried), which I just applied using my fingertip from the lash line all the way up to the brow bone. I used a combination of Bootycall, Tease, Snakebite and Suspect from Urban Decay's Naked2 Palette and subsequently felt very uncomfortable whilst reading out said names on my Instagram story, then I finished off my eye makeup with Charlotte Tilbury's Legendary Brows and Legendary Lashes, for legendary eyebrows and eyelashes respectively.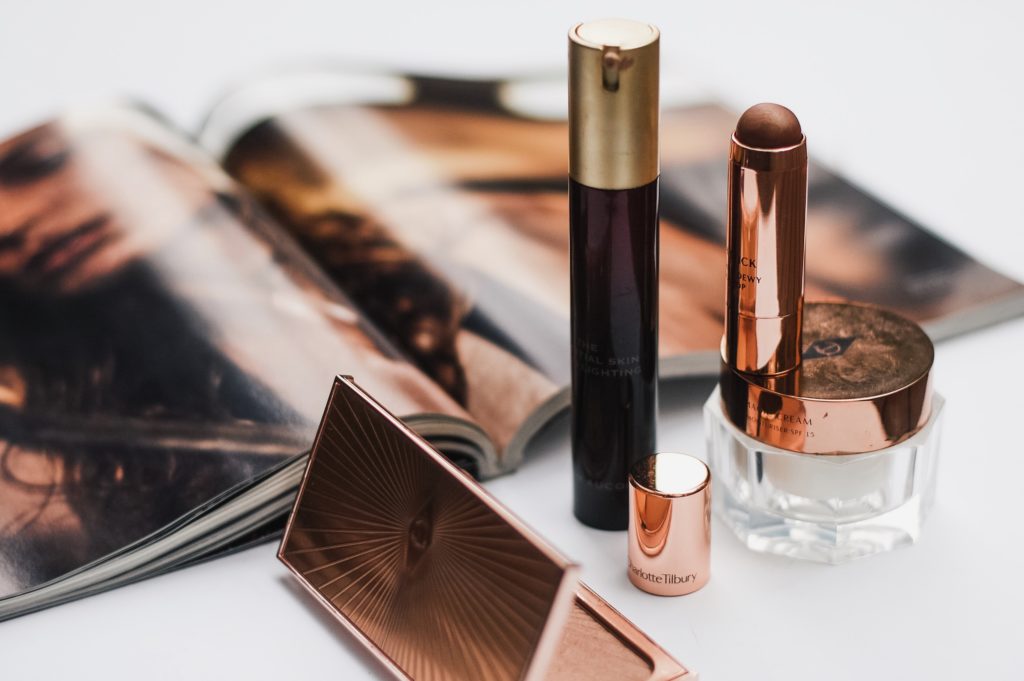 THE SKIN
I prepped my skin using Charlotte Tilbury's Magic Cream, which I'm not even going to begin describing because I wouldn't do Charlotte "Queen of Adjectives" Tilbury justice. Side note- a fun drinking game is to watch a Charlotte Tilbury tutorial and count the number of times she uses "divine," "baby soft," "miracle product" or anything to that effect. I mixed a bit of Kevyn Aucoin Celestial Skin Liquid Lighting in with my Charlotte Tilbury Light Wonder Foundation (the greatest foundation I have ever used) despite being acutely aware that I would be applying more highlighters later and that this step was entirely unnecessary, but why stop at just one highlighter when you can literally use your head to reflect light/direct traffic (if you've ever tried to get an Uber from Flemington during the Spring Carnival you'll understand that the ability to direct traffic is a valuable commodity). I bronzed up my face using a combination of Charlotte Tilbury's Beach Stick and Filmstar Bronze, which is one of the only cream and powder combos you can use without creating a texture comparable to the one created by Ross when he mixes talk and lotion to get his leather pants back on. I stippled some Josie Maran Argan Enlightenment Illuminiser onto my cheekbones, brow bone and cupid's bow, then set it using the Glow shade from the aforementioned Bronze and Glow Palette.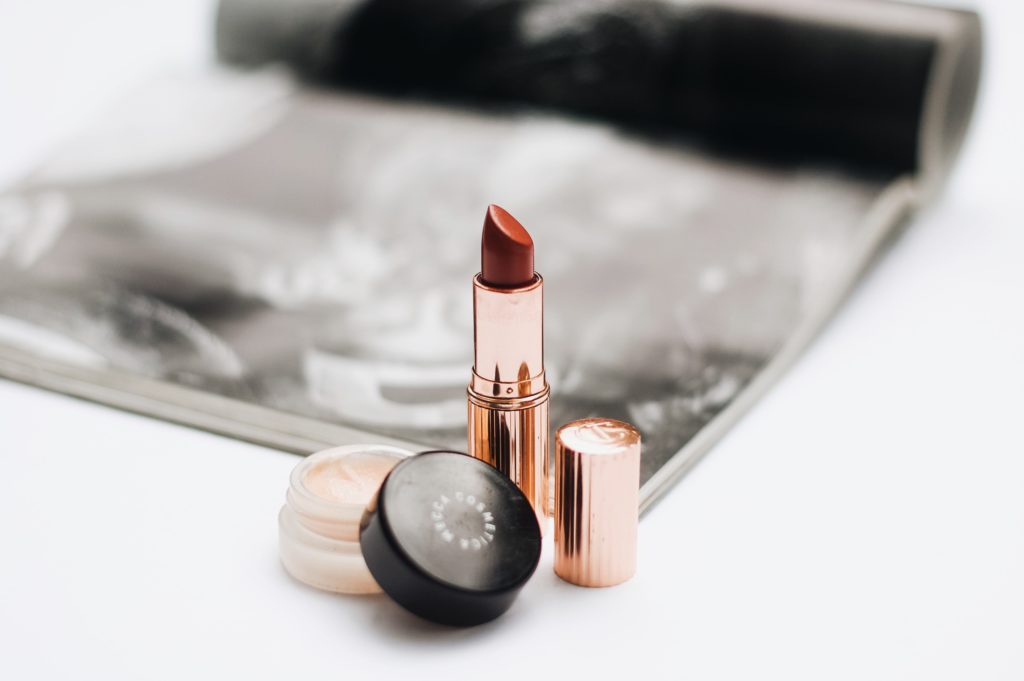 THE LIPS
The best my lips have ever looked was when I was 13 in Phillip Island and I got so badly sunburnt that I looked as though my mouth had been stung by a bee. I wouldn't wish the pain on anybody, but I am wishing that plump pout back onto myself to this very day. Charlotte Tilbury's K.I.S.S.I.N.G. Lipstick in Stoned Rose comes close to recreating that same burnt hue and overall plump, juiciness that I experienced in my innocent youth, but it feels very comfortable on the lips and not at all like you have third degree burns. To complete my overall golden goddess look, I used my finger to pat my Mecca Lip De Luscious in Gold over the centre of my lips. Fun tip- if you apply a gloss or a balm with subtle shimmer to the centre of the lips, it will catch the light and create the illusion of a fuller pout. See, just when you thought this blog was all about the gags, I whip out a legitimate and useful tip. You're welcome.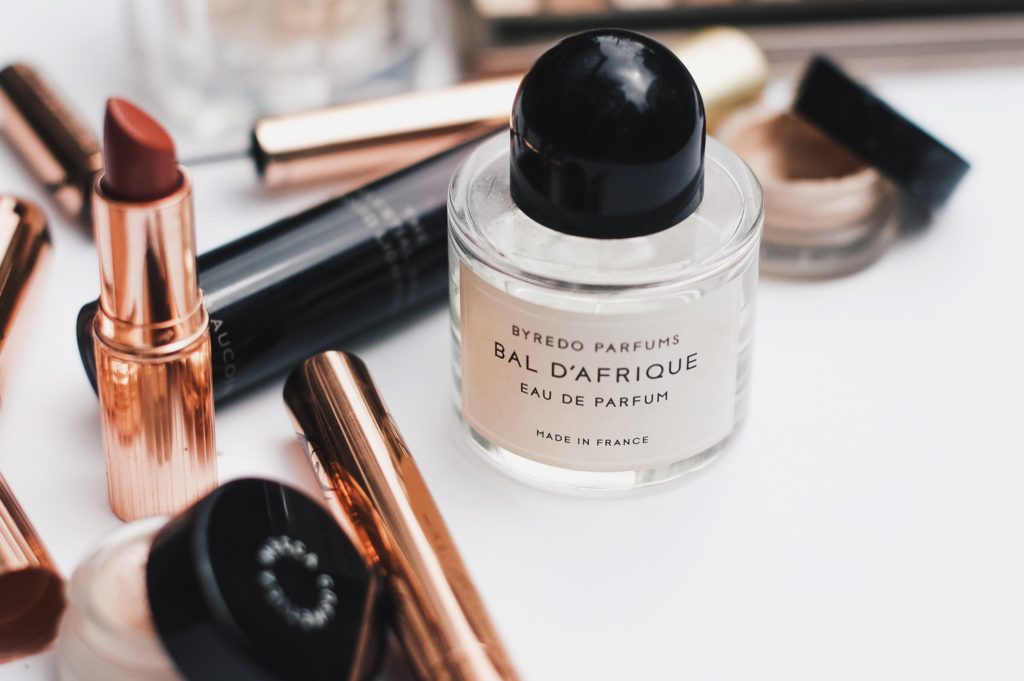 FRAGRANCE NOTE
There's no denying that I looked like a gypsy (a rich and well-groomed one though, which is probably contradictory to everything that a gypsy is), so I splashed on some Byredo Bal D'Afrique- a fresh, slightly woody scent inspired by Paris in the 1920s and the city's infatuation with African culture.